Ford has announced Smart Mobility plan and an experimental Share-Car project in India. The company has also revealed a total of 25 global mobility experiments in selected countries.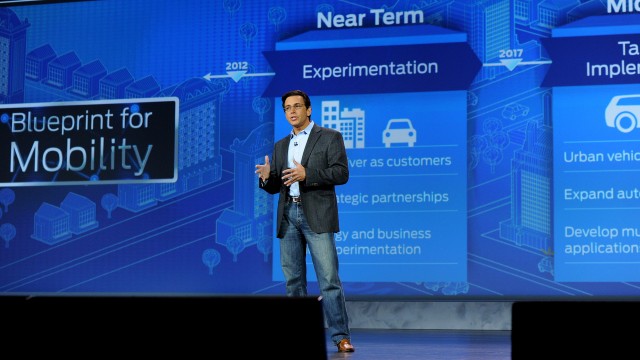 Dubbed as Share Car, the pilot project will be first tested in Bangalore and is aimed at easy vehicle sharing among small communities in the country. It is working with self drive only car company Zoomcar for the same. The company announced its Ford Smart Mobility plan to use innovation to take it to the next level in connectivity, mobility, autonomous vehicles, customer experience and big data.
The experiments address four global megatrends — explosive population growth, an expanding middle class, air quality and public health concerns, and changing customer attitudes and priorities. Each of these experiments has been designed to find out what customers will want and need from car makers in tomorrow's transportation ecosystem. Fourteen of these experiments are going to be directly looked after by Ford, while 11 are a part of the manufacturer's Innovative Mobility Challenge Series.
"We see a world where vehicles talk to one another, drivers and vehicles communicate with the city infrastructure to relieve congestion, and people routinely share vehicles or multiple forms of transportation for their daily commute. The experiments we're undertaking today will lead to an all-new model of transportation and mobility within the next 10 years and beyond."

said Ford President and CEO Mark Fields.
The global experiments include trying out innovations such as parking spotter, Ford car sharing, dynamic social shuttle, car swap, painless parking, data driven healthcare, rapid recharge, city driving-on-demand, remote re-positioning, big data drive and more. Ford invited innovators and developers around the world to create solutions for specific mobility challenges in North America and South America, Portugal, Africa, India, China, England and Australia.