UC browser has jumped to number one spot to become the largest third party browser in the world, according to a latest report from Statcounter.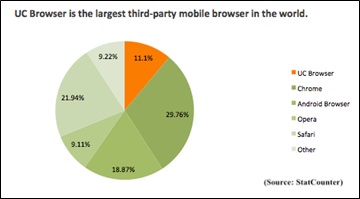 UC browser reached a market share of 11.1%, becoming the 4th most popular mobile browser after Chrome, Safari and Android Browser, said the report. Unlike the other three mobile browsers, UC Browser is not a default app on Android or iOS, making it the largest third party mobile browser in the world. Giving insights about user base in India, the report stated that UC Browser captured 41.23% of total mobile browser usage in India, up 9% from the year earlier. Its Daily Active User (DAU), has registered nearly 50% growth in second half of 2014, garnering millions of mobile users' loyalty and advocacy in India.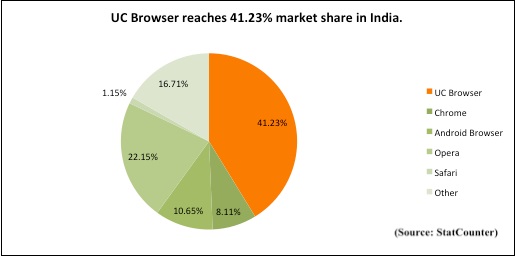 In overall mobile browser scenario Chrome, Safari and Android Browser are the top three with 29.76 per cent, 21.94 per cent and 18.87 market share respectively. UC browser crossed 500 million users globally in March last year.