WhatsApp voice calling feature has been in the works for quiet some time now. A leaked screenshot of the feature is suggesting that the launch of voice calling is inching closer.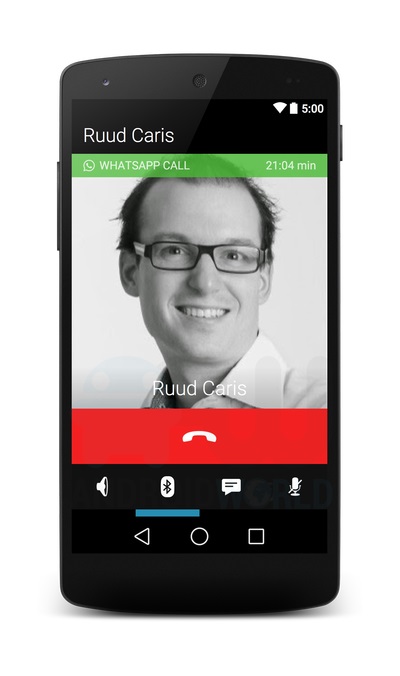 The screenshots of the voice calling feature has been published by AndroidWorld.nl. As per the screenshots, it looks like there would be separate screens for dialing a voice call to WhatsApp contacts, call logs and ongoing calls. The call logs, dialer and the contacts screen is separate from the main chat window which also combines recording and playback. A separate screenshot of the feature shows a conversation window that displays on received and missed call icons.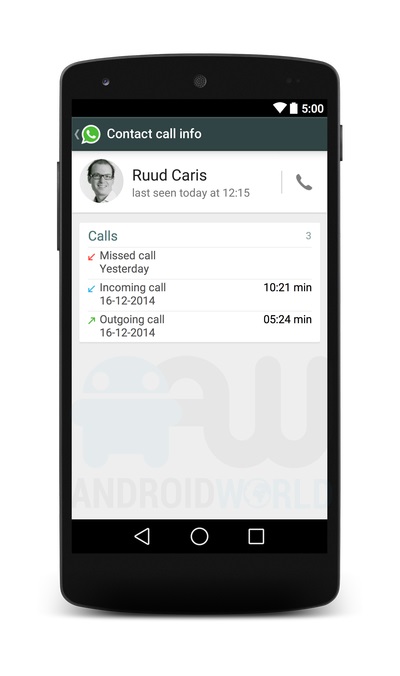 Moreover, WhatsApp may even introduce the call mute, switch to text message, and hanging up option as well. The voice-calling feature is still under the development stage and might roll out in the first quarter of 2015. Earlier in November a different website had revealed a couple of icons and screenshots of the voice call function.
WhatsApp CEO,  Jan Koum had said in October that the voice calling feature had been delayed till Q1 of 2015 due to some technical difficulties. The mobile instant messaging service has 600 million active users as of August 2014.