EE's new television service, EE TV, is now available to buy from EE Stores in the UK the network has announced. Unveiled last month, EE TV allows customers to view live and recorded programmes on their TV, smartphones and tablets whenever they are at home. Rather than fight over who gets to watch their favourite program, EE TV allows you to view four different programs on four different devices in four different rooms all at the same time. 
For new and existing EE customers who subscribe to EE Broadband plans costing £9.95 or more each month, you'll get the EE TV smart box (worth £300) free of charge. Alongside live content from over 70 Freeview channels, EE TV comes with Replay and the flexibility to access additional On Demand and Catch Up services (including more than 10,000 TV series and movies).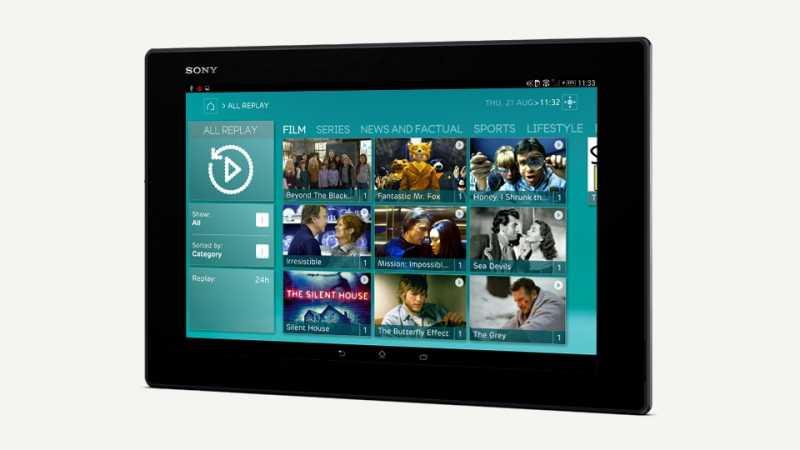 The EE TV app allows users to browse and watch TV programmes and also plan ahead and manage recordings without changing the TV channel. The app also allows you to seamlessly move content from your mobile device to your TV screen with just the flick of a finger. Replay is a unique feature that allows customers to choose six of their favourite channels to record and then view back any programme from any of the six channels from the past day. Restart offers the ability to rewind a program right back to the beginning which is ideal if you missed the beginning of a show.
Pippa Dunn, Chief Marketing Officer, EE, said:
Customers can now go into any EE store nationwide and sign-up for the UK's most advanced TV service. With EE TV, we have combined our expertise in mobile and home broadband to develop a game-changing home TV service that you can watch on your smartphone and tablet, as well as your telly.

EE TV offers exceptional value for money, is simple to set up and use, and comes with market-leading features which really do allow customers to create a unique personal viewing experience.