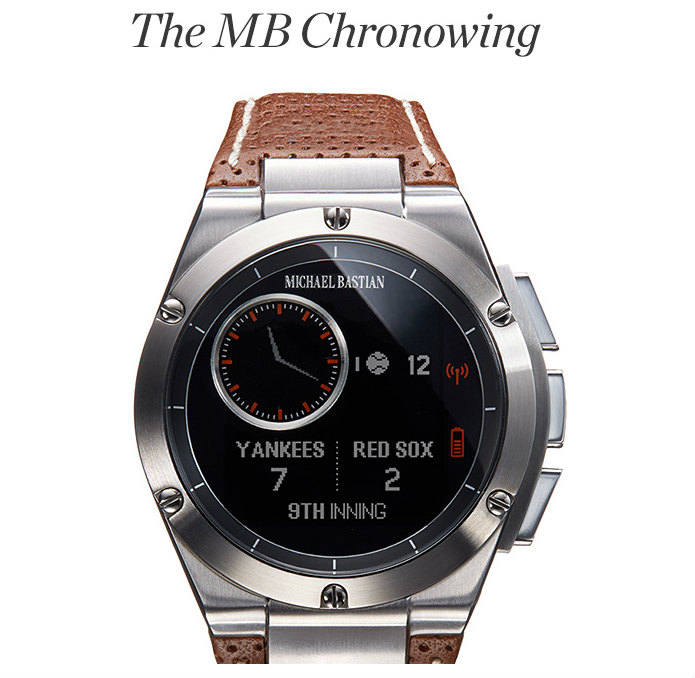 Months after the announcement, Hewlett-Packard has introduced its MB Chronowing Smartwatch, designed by Michael Bastian. This looks like a normal analog watch, but it is actually a smartwatch that can connect to your smartphone to notify you with mild vibrations when you receive texts, emails or notifications, has stop watch, syncs your calendar and can also be used to control music on your smartphone.

This doesn't have a microphone and it's not a fitness device to track your steps or measure your heart rate. It has an LCD display, and the hands are digitally created. It works with iPhone 4S or later and Android smartphones running Android 4.3 or later. promises seven days of battery life.
The watch definitely looks premium with bold design and metallic screws. You can choose brown leather, olive nylon or black rubber straps.
The HP MB Chronowing smartwatch would go on sale through Gilt and is priced at US$349. The limited-edition (only 300 pieces) model in black with a sapphire-glass crystal and an alligator strap would be available for US$649.