Adobe has launched Creative Cloud App preview for Android. The app allows users to manage their Creative Cloud accounts by browsing and previewing files stored in the cloud service.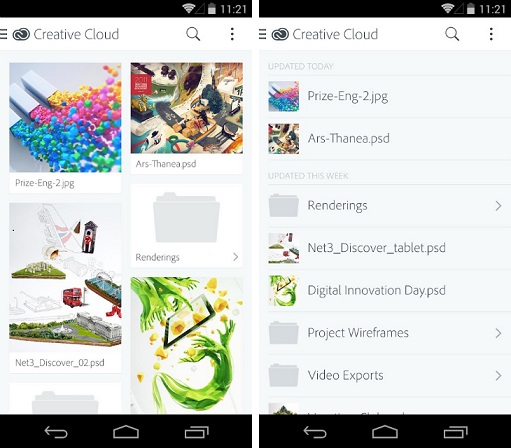 The app which works with the free 2GB Creative Cloud membership in addition to paid subscriptions was previously available for iOS users and sports a similar design. It is a preview file management app that links you to Adobe's Creative Cloud. Users will be able to view, browse and manage their cloud based files including Photoshop and Illustrator. In addition, users can upload files through the app itself using a built in file browser.
Adobe notes the app "does not support all the features of Creative Cloud but promises regular updates for its Creative Cloud mobile offering. Adobe Photoshop recently made its way to Google Chromebooks. The company bought photo editing start-up Aviary last month and introduced Creative Cloud apps and hardware.
You can download Adobe Creative Cloud app for Android from the Google Play Store.
via:Android Police