Apple has revealed the latest adoption numbers of iOS 8, its latest operating system. The company has stated on its websites that a total of 46% of Apple mobile devices are running on iOS 8.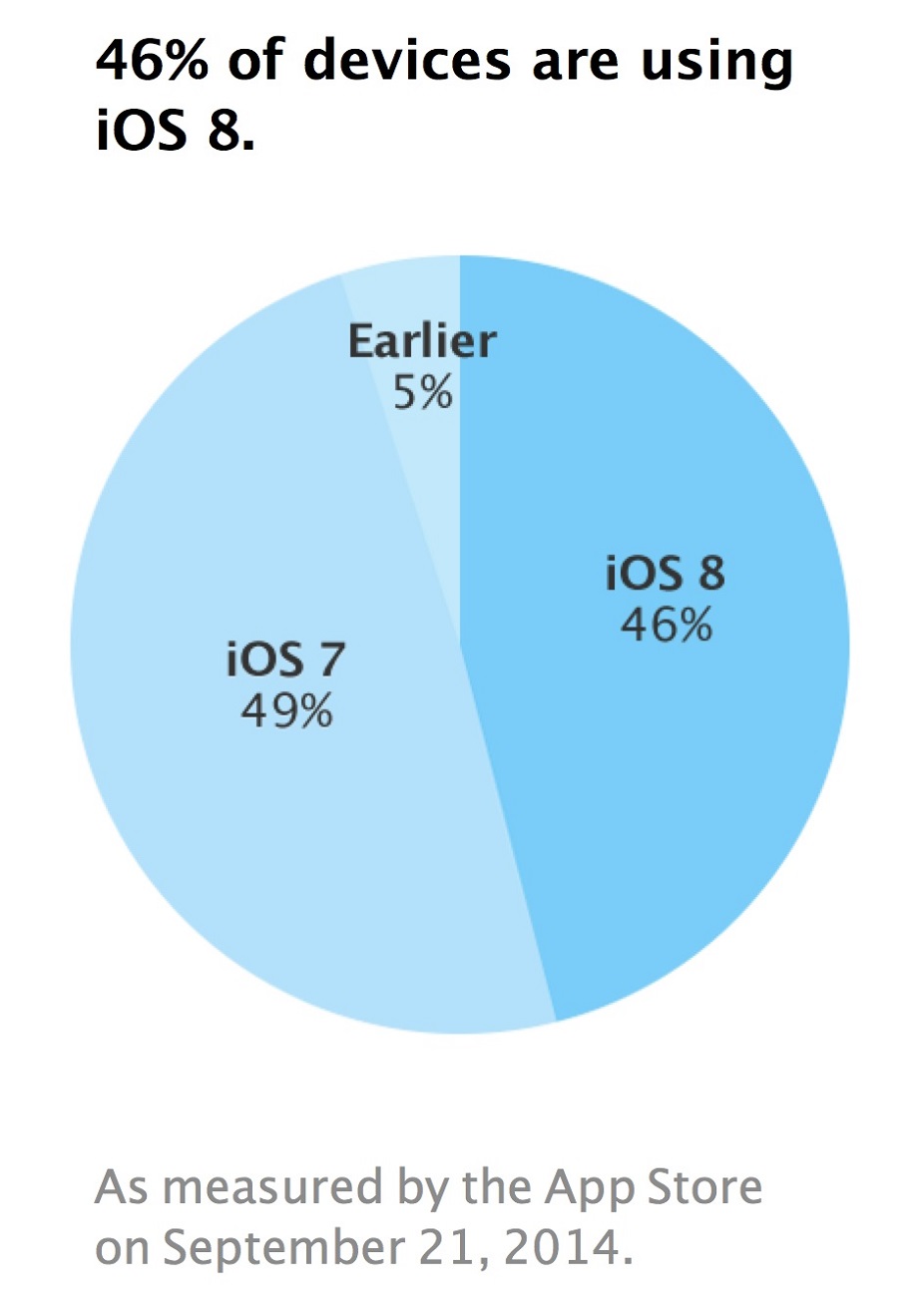 Apple displayed the latest numbers on company's App Store Distribution Page.  The numbers from Apple come merely six days after the mobile operating system was released on September 17th. Moving on, iOS 7 is still present on 49 percent of devices while 5 percent of consumers are using the older versions of the operating system. Earlier this month, Apple's analytics indicated that 92% of devices connected to the App Store were using iOS 7, while 7% were using iOS 6 and 1% were on earlier versions of the mobile operating system.
In comparison, Google recently revealed that Android KitKat is now present on 24.5% of Android devices.