Google is finally adding free voice calling for Android, web and iOS. The latest update will allow users to make free voice calls thanks to the Google Voice integration into Hangouts.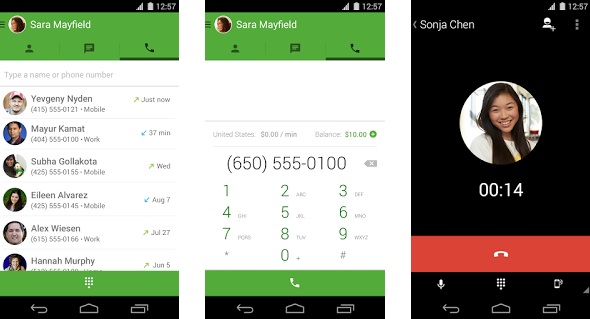 Currently, only users in the US and Canada can make free calls to other Hangouts users. Android users will need to manually update the Hangouts app to version 2.3 while iOS and web users can directly start using the feature next time they open their app. The Android app is also getting few features of the Material Design from Android L. A separate dialler app will also be required to download for Android users.
"Hangouts remains the future of Google Voice, so we're going to keep bringing the most-loved Google Voice features into the core Hangouts experience."

said Hangouts VP of Engineering Chee Chew   in a Google+ post.
Finally, Google is reducing the rates on international calls from Google Voice. Google said that for now iPhone users will only get support for Google Voice calling and SMS and voicemail support is coming "soon,". Apple announced at the launch of iPhone 6 that it is adding Wi-Fi calling capabilities to the new phones.
Android users will need to update Google Hangouts and download the Hangouts Dialer app.
via:Google Blog