Sony launched the Xperia Z3 line up yesterday that includes the Xperia Z3, Z3 Compact and Z3 Tablet. At the time of the announcement, the company did not reveal the prices of these devices. However, these three products are up for pre-order in Europe and were first spotted by Italian website Tuttoandroid.net.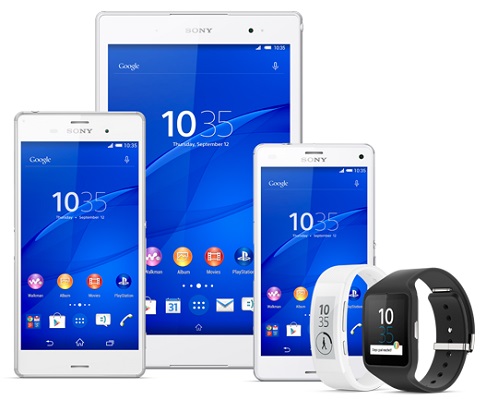 The flagship Xperia Z3 smartphone is priced for €649 in Germany, €679 in France, and €699 in Italy and Spain while in the UK it is bearing a price tag of £549. Moving on the Xperia Z3 Compact costs €499 in Germany, France, Italy, and Spain, and £429 in the UK. Finally, the Xperia Z 3 Compact tablet  is priced at €379 in Germany, France, and Spain (for the 16GB Wi-Fi model), and €399 in Italy also it is priced at  £329 in the UK. The 16GB LTE model of the Xperia Z3 Compact tablet costs €479 in Germany and Spain, €499 in Italy, and £429 in the UK.
There is no word as to when these Xperia Z3 devices will be shipped to these European markets. Also, Sony has still not mentioned US pricing of the devices.  Also, the website does not give out prices for Xperia E3, E3 dual, SmartWatch 3 and SmartBand Talk.