It looks like Samsung's Virtual Reality headset is gearing up for its launch. Images of the VR headset has been revealed by The Verge which reports the headset is known as "Project Moonlight."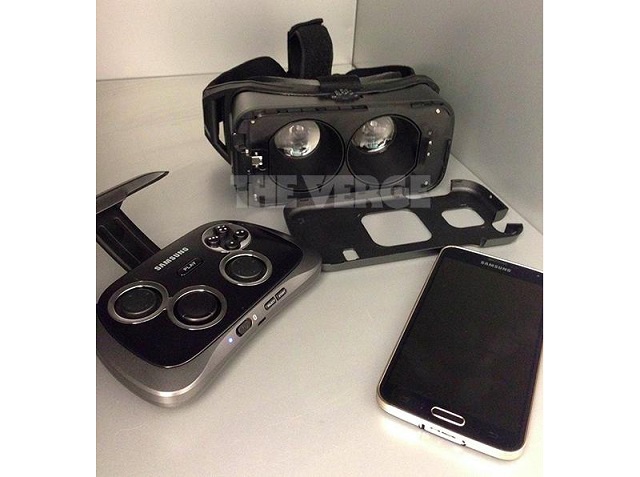 Samsung is set to unveil this headset, alongside the Galaxy Note 4, at its Unpacked event in Berlin next month. The report states that the VR headset would turn a smartphone display into a head-mounted screen for virtual reality and other immersive video-based experiences. It has a detachable lid that holds the phone in place in front of your eyes. We can see a dial on top of the device which may loosen and tighten hardware within the headset.
Moreover, the image also shows Samsung's gaming controller that resembles to a Playstation controller. The report further states that it unclear if the photo shows a prototype or a final version of the product. Other leaks have suggested that Project Moonlight may be called the "Samsung Gear VR" and that it could include a touchpad for navigating its user interface. Last month screenshots of the Gear VR Manager app that will control the headset were leaked.
The Korean tech giant is working with Oculus Rift for the VR headset that will be compatible to its Galaxy line of devices. Virtual Reality gaming headset are present for a long time now however they are going mainstream now. They came into limelight earlier this year when Facebook acquired Oculus Rift, a virtual reality company for $2 billion.
via:The Verge