Sony Corp, Panasonic Corp and Japan Display Inc has announced a joint venture to develop organic light-emitting diode (OLED) displays, with the government-backed Innovation Network Corp of Japan (INCJ) taking a majority stake.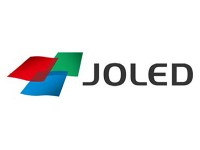 The companies have established a new entity that will be called JOLED Inc which will focus on medium sized OLED displays in tablets, smartphones mobile PCs and wearables. OLED technology enables displays to be lighter, thinner and more flexible. The new company is scheduled to be launched in January 2015.
As a result of joint venture INCJ and JDI will respectively hold 75% and 15% of the voting rights in JOLED, and Sony and Panasonic will each hold 5%. In addition, INCJ and JDI plans to make additional investments to fund a pilot manufacturing plant when the technology is ready for commercialization.
The venture will integrate Sony and Panasonic's OLED R&D functions with an aim to accelerate the development of OLED panels and become a leader in the global OLED display market. It aims to bring together technology from all parties including flexible displays, printing technology for OLED production and transparent amorphous oxide semiconductors.