HERE Maps got a major update for Windows 8.1 yesterday with manual positioning, city pages and more. Today, they are being updated for Nokia X devices. HERE Maps on Nokia X now allows global navigation with voice directions.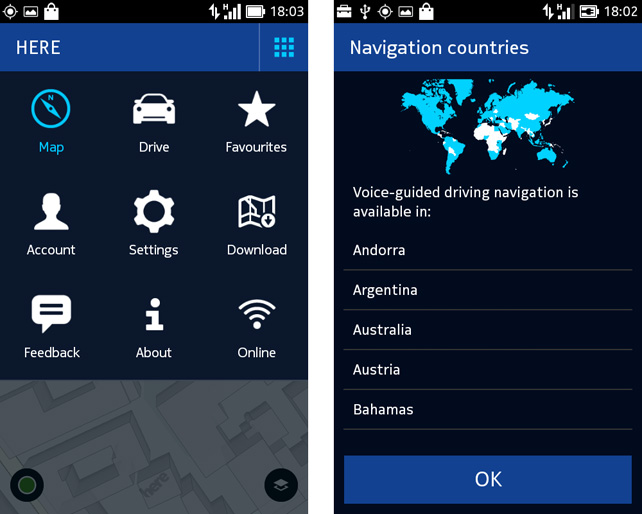 The HERE Maps will now require few steps to access them as all the extra and unnecessary wizards have been removed from the app. This gives direct access to the Maps which will eventually increase user engagement. Users can now download maps to their devices and use them later without an internet connection. Nokia X devices are targeted at emerging markets like India where majority of people use 2G connections. This is the reason it takes time for Maps to load on the phones. With the latest update, Maps inform users that the app is gathering and downloading the data and that the maps will appear shortly on the screen.
The updated Maps also bring improved satellite imagery that makes them appear more clear on the phone. Nokia X2 device owners can download the update right away from Nokia Store. However, Nokia X, X+ and XL device owners will have to wait for an update that is coming in weeks.