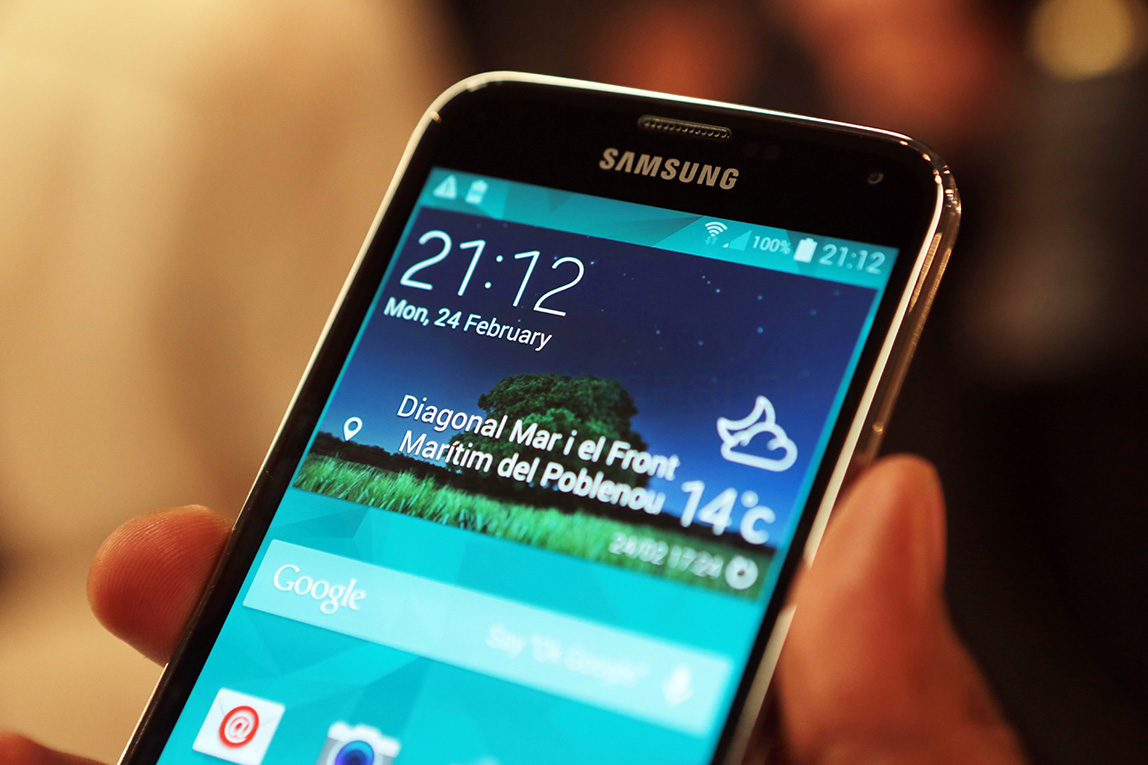 Worldwide smartphone market grew 23.1% year-over-year in the Q2 2014, with record shipments of 295.3 million units in a single quarter in Q2 2014, up 2.6% compared to last quarter, according to a report by Research Firm IDC (International Data Corporation). The main reason for increase in shipments is rapid growth of low-end smartphones and decrease in shipments of feature phones.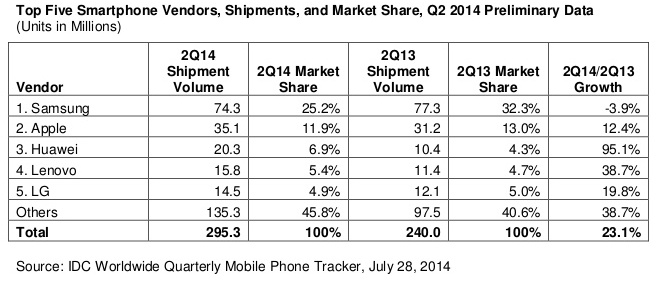 Samsung and Apple are still the leading smartphone vendors by shipments, but Samsung lost 7% market share compared to the same quarter last year. It has 25.2% market share, compared to 30.2% in Q1 2014. Even Apple's market share is down to 11.9% from 15.5% last quarter, but Apple has seen 12.4% growth compared to Q2 2013.
Huawei, Lenovo and LG still holds the third, fourth and fifth spots, respectively. Chinese OEMs more than outpaced the market in 2Q14, says IDC. Huawei nearly doubles shipments from a year ago. It has 6.9% market share, up 2% compared to previous quarter. It has seen 95.1% growth YoY. Lower-cost Y series fueled growth across most regions globally, says IDC.
Lenovo has 5.4% market share, slight increase compared to last quarter. Its Motorola acquisition is undergoing approval. LG saw slight increase in market share. It shipped 14.5 million smartphones in the quarter and posted profits in the mobile sector after several losses in earlier quarters. Since the feature phone market is sliding, IDC has not posted overall mobile phone shipments for the quarter.