Line has updated its mobile apps on Android and iOS with feature similar to Snapchat. The Japanese chat messenger has added a 'Hidden Chat' feature that enables users to send messages and photos that disappear after a limited time.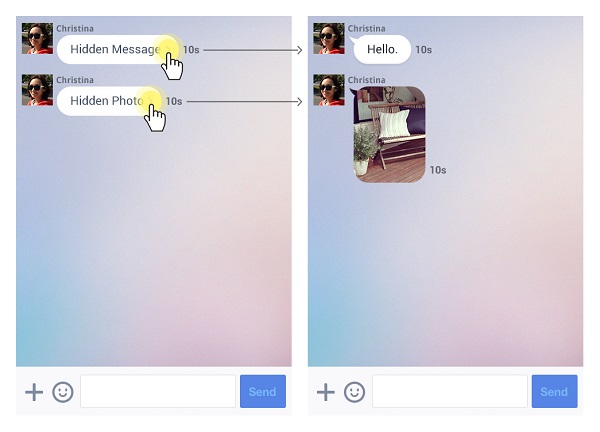 It looks like Line has taken a leaf from Snapchat, which also lets users send ephemeral content that is automatically deleted. The photos and messages won't display automatically and users have to click on it before it loads, after which it will disappear depending on the timer the sender has set for it.
Line also claims that these hidden chats are encrypted thereby making them safe. The feature also gets a timer that ranges from two seconds to one week. This timer lets users decide when to self destruct the messages. It must be noted that hidden chats can include text, stickers, location info, contact info, and images. Video messages, voice messages, snap movies, albums, and notes cannot be sent. Also, hidden chats cannot be used in group or multi-person chats.
Finally Line mentioned that the feature is unsupported on Chinese and Japanese accounts and on the BlackBerry, Firefox, Nokia, Windows Phone, and PC versions of LINE. There has been an increase in such ephemeral messaging apps. Facebook launched its own self destructing message app Slingshot on Android and iOS last month.