Google has been updating Drive with various features since last week. First it allowed the ability to edit Microsoft Office files and offline supports for Docs, Sheets and Slides. Also, the Drive app for Android got an update with revamped UI and more. Today, Google has made Docs and Sheet app compatible with recently announced Android L. The move comes from Google just two days after discontinuing QuickOffice from Play Store.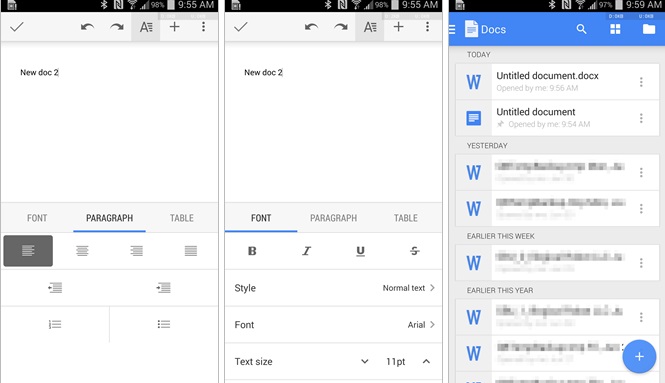 Docs and Sheet gets a complete overhauled UI that brings it in line of the developer preview. There are now few icons in the action bar and both the apps gets a floating "new document" button that allows you to create a new file from anywhere within the app. Microsoft Office compatibility has also been added to both the apps this means Docs can now create and edit Word docs while Sheets can create and edit Excel. File list can also be easily differentiated between Word and Doc files.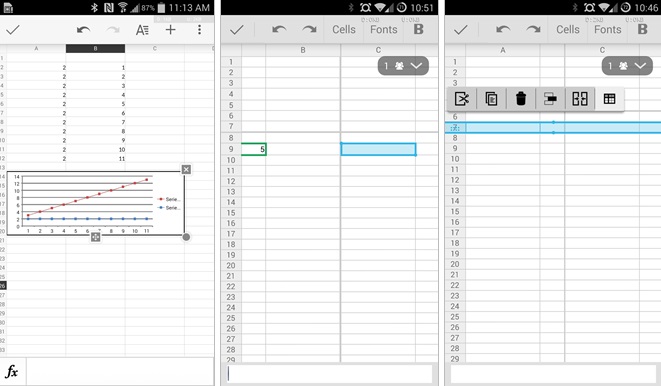 Users can open files from device and storage on both the apps and they can send word, pdf and excel files.In case of Sheets, the update adds new editing UI, charts, graphs formula lists, and autofill in while Docs gets spellcheck. Sheets now finally supports auto-fill. This means, much like on the desktop, you can drag the corner of a cell to auto-fill an area based on your previously entered data.
Google has not officially released a download for the both the apps in Google Play Store as yet. However, those who want the update immediately can download the APK file from the source links below.
Source: Android Police 1 | 2