Samsung Gear 2 smartwatch owners have a reason to rejoice as they are getting an app which will make texting easy. Flesky, the popular Android keyboard app is coming to the Gear 2 that runs on Tizen, allowing users to type easily even on a smaller screen.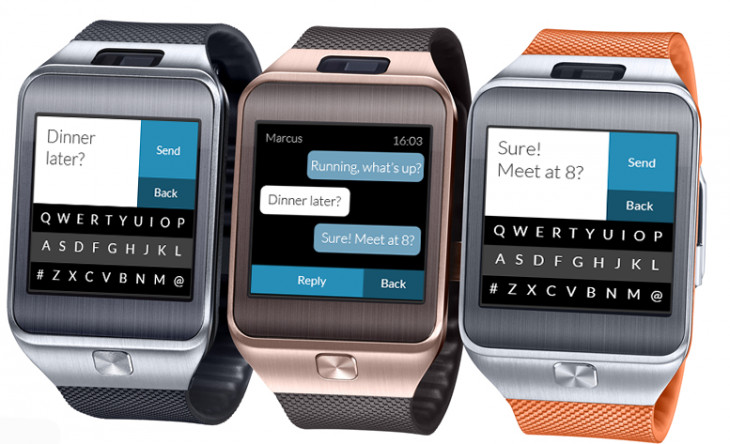 Users can send and receive SMS using the Flesky Messenger app using a full QWERTY keyboard. Similar to most of the keyboard app,Fleksy can predict what a user is typing which saves time and user does not have to worry about spelling errors. In order to delete a word users have to flick left, to add a space they simply have swipe right and finally they have to slide down to have a second word suggestion.The Fleksy app syncs all the conversations sent with either your Galaxy smartphone or Gear 2 smartwatch, so your conversations are never lost. Old message threads and contacts also transfer from your smartphone to the app on Gear.
"Typing within such a small area can be a challenge, but Flesky's sleek design and unparalleled prediction engine makes it virtually effortless. This is one of the first steps in the direction of enabling Fleksy on all smart devices—regardless of their size, shape, and form factor."

said Flesky in an official press release.
At present, the Fleksy app does not integrate with other Samsung Gear experience and hence cannot be used for typing emails or post to Facebook or Twitter. The app launch comes just a day after Gear 2 was updated with blocking mode and improved S Health.
Check out the video below for a demo of Flesky on Gear 2
httpv://www.youtube.com/watch?v=K8OCszD0QDY