A British fashion designer along with Microsoft has created wireless mobile-charging trousers. The duo claims that they it is the first time such a trouser is made in the world. Adrien Sauvage, a 31-year-old designer has been working on the trousers for the past six months and the prototype will be released today in London.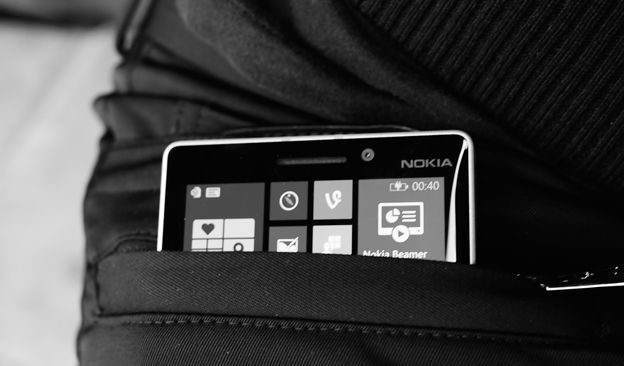 It will house parts from the Nokia DC-50, a portable wireless charging device with built-in battery, in one of the front pockets of the pants. The wearer essentially needs only to put their phone in the pocket, and through "inductive charging", a process that uses electromagnetic fields to send energy, the phone will begin to charge.
Having something that you want to Put On without the Expertise feeling cumbersome was a challenge. It was once also difficult to distribute the warmth so that the wearer wouldn't feel like they were in a sauna.

said Sauvage in a statement.
The pants will be sold on Amazon.com in the wearable technology section for "over $340," but only for a limited period time of three months. However, there is one drawback that the phone charging trouser will not be suitable for machine wash.
Speaking about the wireless charging trousers, Adam Johnson, head of marketing for Nokia Devices said

"We don't see a mass-market opportunity for wireless-charging trousers. We're just having a bit of a hack, trying to move the wearable technology concept beyond smartwatches. This is a world first."
Sauvage predicts that more fashion designers will incorporate technology into their products in near future.