After accidentally launching Slingshot app on the Apple App store last week and taking it down, Facebook has officially released the app. Available on iOS and Android, the app will enables user to send disappearing photo and video messages. However, there is a catch as Slingshot requires users to share something before they can view any images from others.
Photos and videos that don't stick around forever allow for sharing that's more expressive, raw and spontaneous. We can connect the same way we like to live: in the moment. We've enjoyed using Snapchat to send each other ephemeral messages and expect there to be a variety of apps that explore this new way of sharing.  With Slingshot, we saw an opportunity to create something new and different: a space where you can share everyday moments with lots of people at once.

said Slingshot in the blog.
Similar to WhatsApp or Snapchat, Slingshot imports contacts from users phonebook and spare's a user from signing up for an account. Slingshot allows the users to add captions on the photo or video as text or as a caption.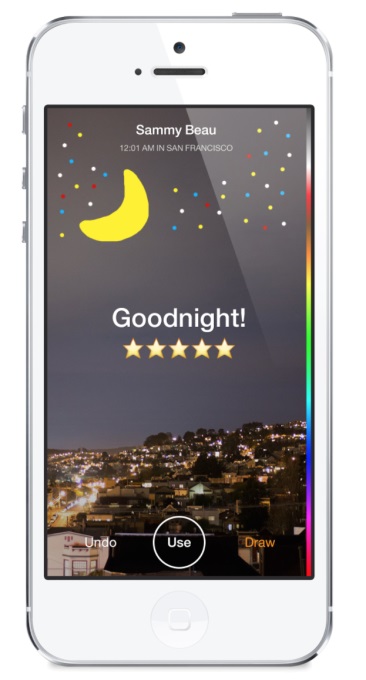 Slingshot it the second product immersed from Facebook's Creative Lab while news aggregator Paper that was released earlier this year in January was its debut project. Currently, the app is only available for download in the US and there is no word on the global rollout. It is supported on devices running iOS 7 and Android (Jelly Bean and KitKat).
Slingshot (Free) – iPhone | Android