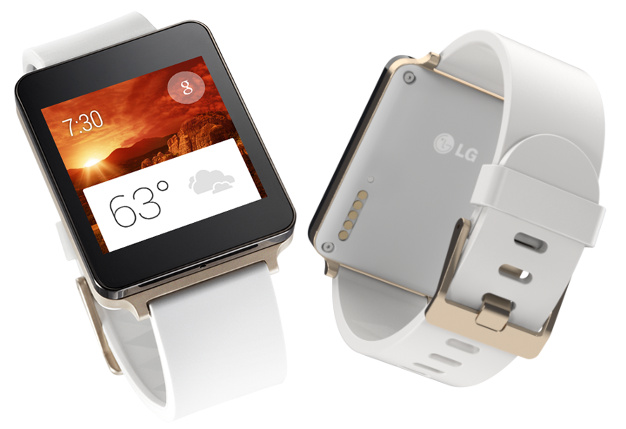 More specifications and details of the LG G watch have leaked ahead of its official launch. The smartwatch from LG which is powered by Android wear will have a 1.65 inch 280 x 280 display. The specifications which have been leaked on Twitter by @upleaks state that the smartwatch will run on Qualcomm APQ8026 processor and have 4GB storage along with 512 MB of RAM. With 400mAh battery, the watch will run for 36 hours on a single charge and will require 2 hours to charge fully. In terms of connectivity, the watch support Bluetooth 4.0 which will help to connect with your smartphone. The watch will have dimensions of 37.9 x 46.5 x 9.95mm and will weigh in at 61 grams.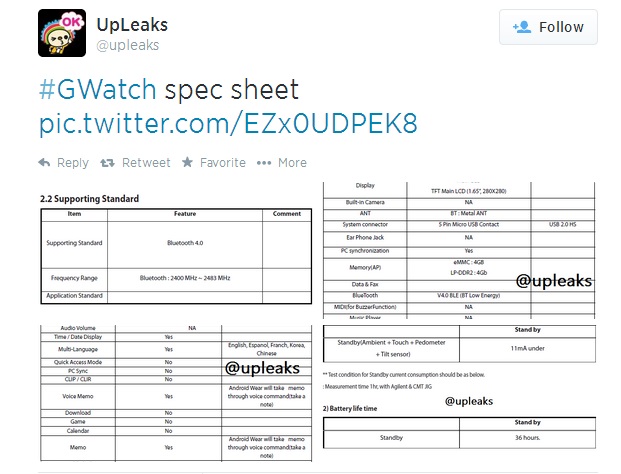 A separate rumor from Modaco says the UK release will be July 7th and it will retail for £169.99 ($285). Several photo and video leaks of the LG G watch had already hit online over the past few months. It is also alleged that the watch will be water and dust resistant, a feature which has been seen lately on most of the flagship handsets.
Last week a boot animation video of the LG G watch was released which also showed a possible new android logo. LG G watch along with the Moto 360 which is expected to launch in July are the smartwatches which are powered by Android wear.