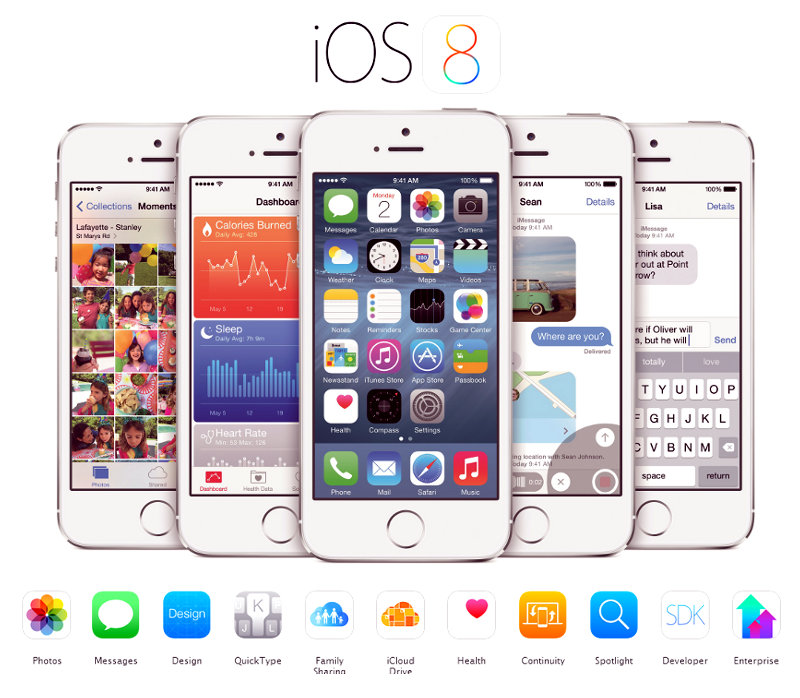 Apple has announced iOS 8, the next major software update for the iPhone and iPad at the WWDC 2014. This would deliver a simpler, faster and more intuitive user experience and it the biggest iOS release ever, says Apple. This also brings new features such as iCloud Photo Library, new Health app, QuickType keyboard, new Messages app and more.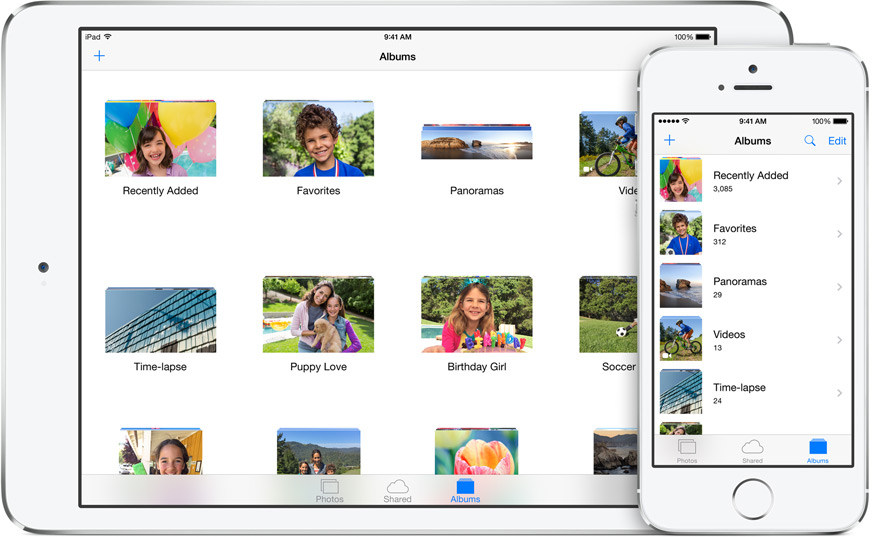 The iOS 8 brings a new photos app and new iCloud Photo Library. It automatically syncs all your photos and videos in iCloud and keeps only the lightweight versions for viewing for each device. It also lets you organize photos so that you can mark favorites, create albums and also crop, straighten, enhance, or add filters. Every adjustment and effect is automatically updated across your devices with iCloud Photo Library. The Smart adjustments feature automatically adjusts exposure, brightness, contrast, and more.  A new Time-lapse mode in Camera lets you shoot Time-lapse videos.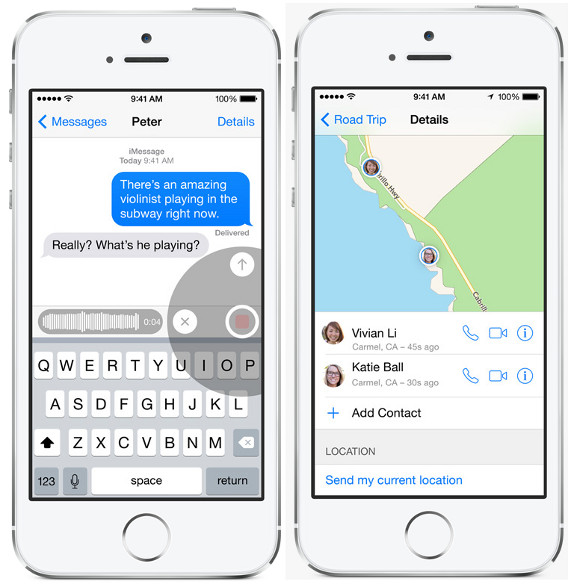 The new Messages app lets you share your voice, brings new gesture feature for sharing videos and photos within Messages. Group messaging now lets you remove contacts, leave a conversation and the option to not be disturbed. Other features include, option to browse through all of the photos and videos within a conversation, share multiple photos and videos at once, share your current location from within Messages for an hour, a day or longer.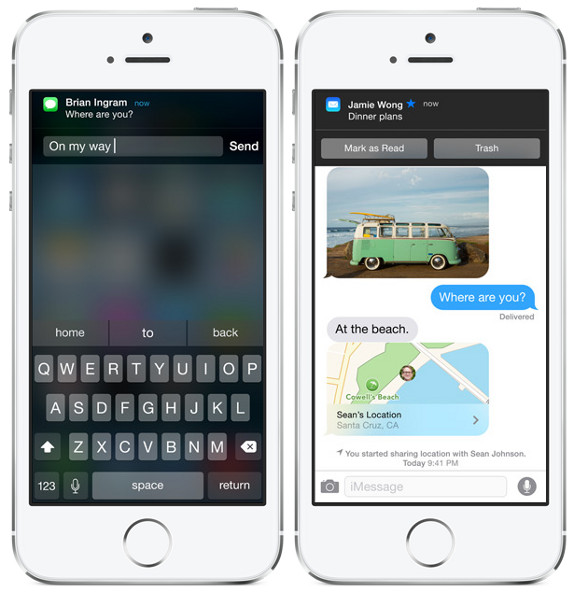 The new interactive notifications lets you quickly respond to notifications right from their notification banners, quick access to key contacts with contacts shortcuts and this also brings the ability to quickly switch back and forth between the inbox and drafts in Mail. Safari for iPad gets Tab view feature that offers a preview of all your open web pages.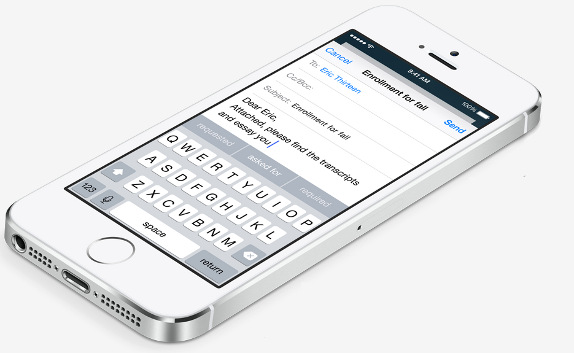 Apple has introduced QuickType keyboard in the iOS 8 that suggests favorite phrases or words that are contextually appropriate to complete your sentences. This new predictive text engine is optimized for 14 countries. Apple has finally opened up the keyboard to developers so that you can install a custom keyboard and use it systemwide.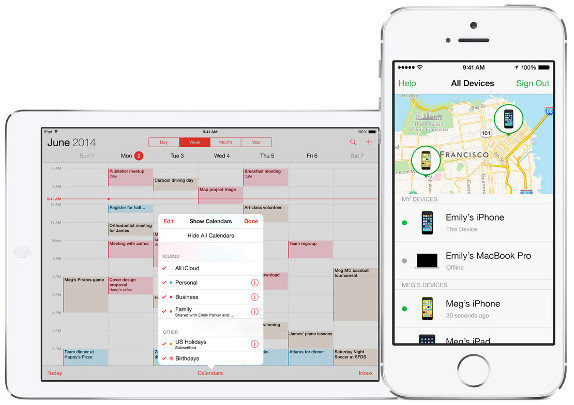 The new Family Sharing feature lets you share purchases, photos and calendars within the same household. This lets family members download each other's iTunes, iBooks or App Store purchases and it supports up to six members with their own Apple ID. It also enables parents to set up parental permission for purchases by creating a new Apple IDs. It can let you find your family's lost devices easily with the location sharing feature.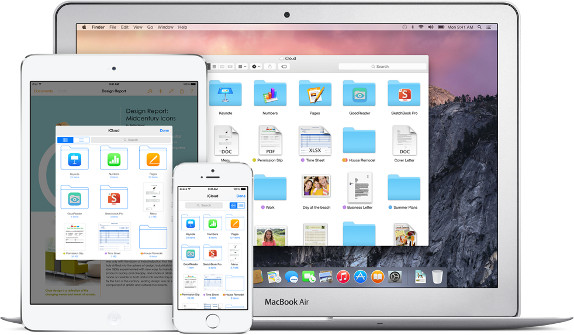 The iCloud Drive lets you store documents of any type, access it and edit it easily so that the most up-to-date version of the document would be available across all devices, iOS, Mac, Windows or the web.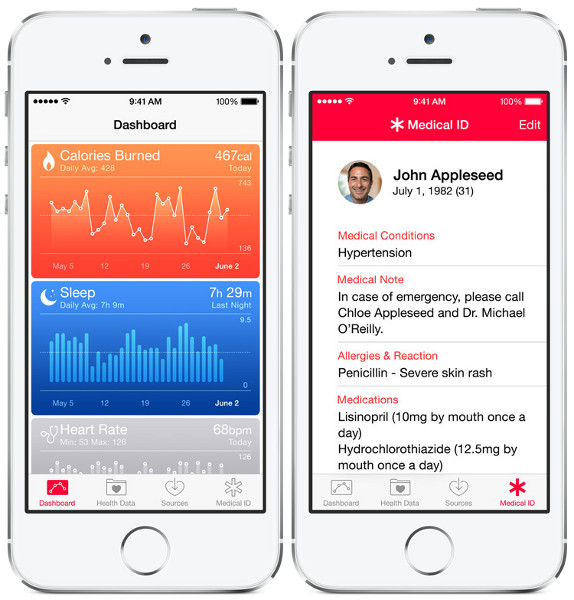 The new Health app gathers data from various health apps and fitness devices and offers details such as Heart rate, calories burned, blood sugar, cholesterol and more at one place. You have complete control over exactly which data to share with each health and fitness app. You can also create an emergency card that's accessible from your Lock screen. HealthKit tool for developers would let them to access your health data with your permission.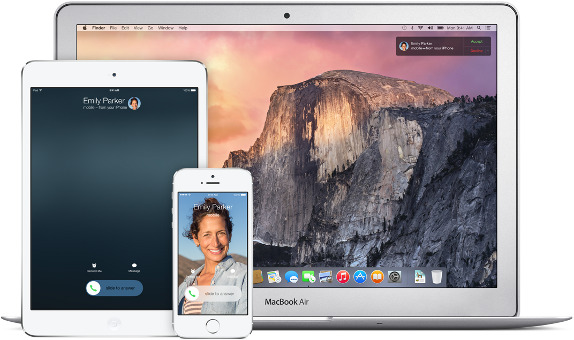 The new continuity feature has Handoff so that your can start an activity on one device and finish on another. It also brings Instant Hotspot, so when you're out of Wi-Fi range, iPad can connect to your phone's personal hotspot when your iPhone is close by. It also offers the ability to make and receive calls and send SMS and MMS messages from your Mac or iPad.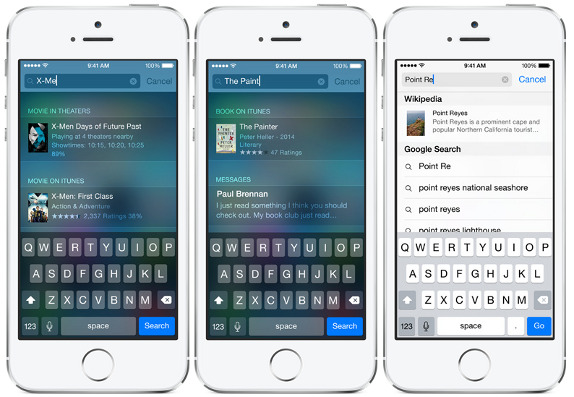 The extended Spotlight feature lets you search for articles from Wikipedia, Music from iTunes, News and more easily to get better results. It can also recognize context and location to offer you the most relevant information.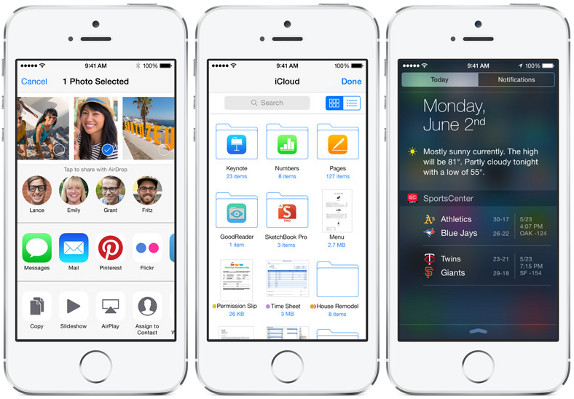 For developers Apple has added over 4000 new APIs in the iOS 8 that would let them add new widgets to the notification center, offer better sharing, use Touch ID to sign in to third-party apps and more. The new HomeKit lets developers create apps to control supported devices in your home using Siri and more. Apple has also added new technologies for game developers and a new programming language called Swift.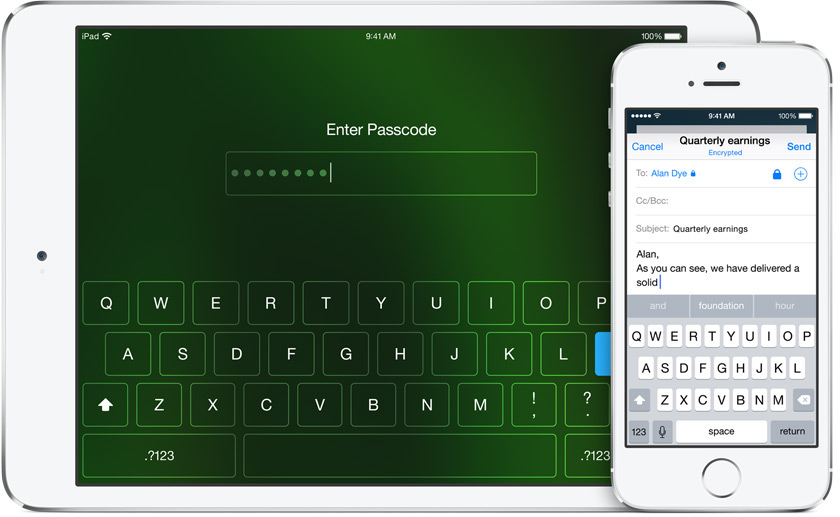 The iOS 8 also bring expanded security and management improvements. This includes, expanded level of data protection for key built-in apps, the ability to set your out of office response, see your colleague's availability when scheduling a meeting and ability to push documents automatically to user's device through mobile device management (MDM) tools, support for configurable Thread Notifications in Mail and more.
The iOS 8 beta software and SDK are available for iOS developer program members at the Apple developer's site and would be available this fall for the iPhone 4s and later, iPad 2 and later, iPad with Retina display and iPod touch (fifth generation). Some features may not be available on all products and all regions.