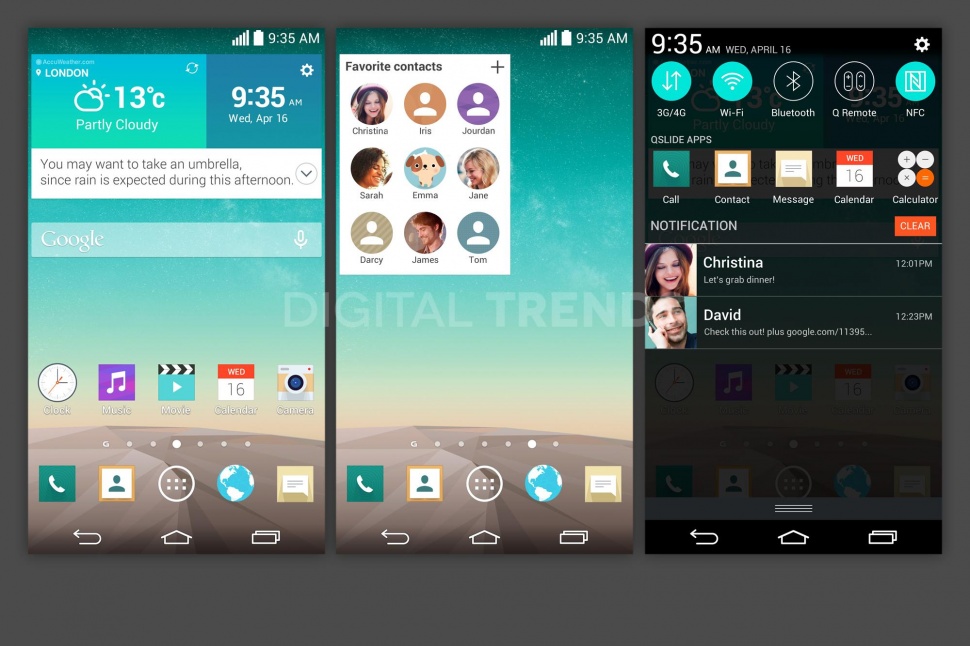 Flat design is the current trend in a smartphone user interface and the movement has been going on for a while. Windows Phone, Android 4.0 ICS and more recently, Apple's iOS 7 all have embraced flat design to different levels, and it looks like OEMs are finally catching up with their own take on a flat UI. Following Samsung's latest Touchwiz release, leaked screenshots from a LG G3 reveal a similar direction in which the company is going flat on design and, interestingly, in Quad HD resolution(2560×1440) which confirms what we had heard about the G3 earlier. The icons have lost their gradients and thin lines have taken over gaudy colours, making the new LG UI look much more beautiful to look at, than before.
These newly leaked screenshots show off a certain amount of features too –
The Accuweather widget has a "Concierge" feature which will tell you if you should take an umbrella while going out, or not. Of course, it will help with other things too, with respect to the weather conditions.
A new Favorite Contacts widget can pin all your selected contacts with a circular avatar
Flat icons for the notification center – Honestly, they remind us of iOS 7
Here is a quick look at how the UI has changed from the current version, running on the G Pro 2 –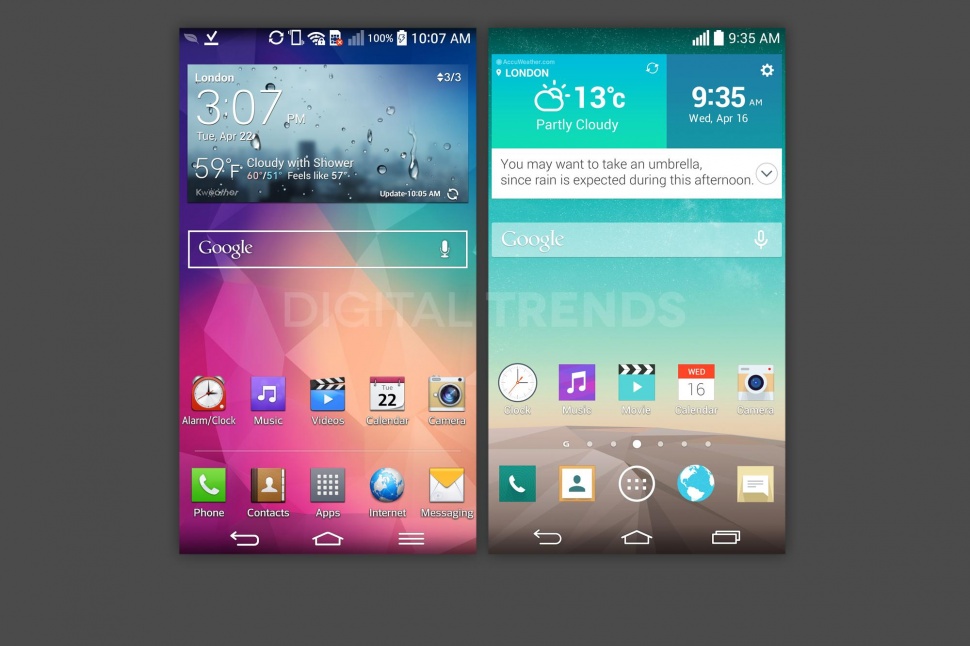 Everything about the icons, the drop shadows and the widgets have changed, which is a really good thing in our opinion. The colour scheme too is much better now, with pastel colours dominating the UI with stylish flat shadows.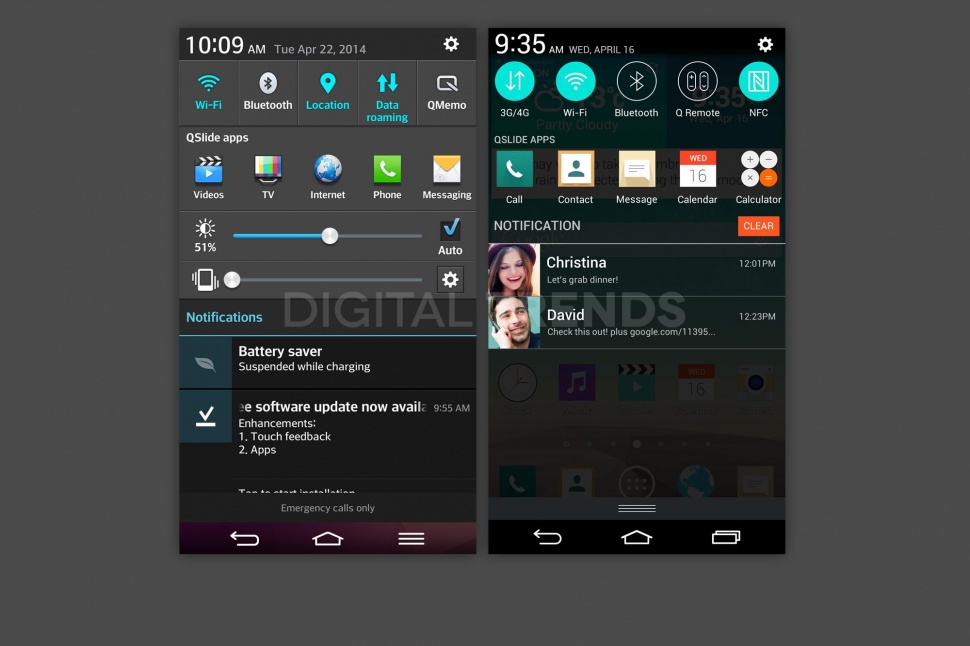 The notification drawer is definitely way better on the new one, as it loses the slider controls and adds circular toggles. We are guessing the animations would have changed too, in accordance with the new UI design. With all these leaks, the G3 can't come soon enough, as it is shaping to be quite a device already. Anyway, what do you think of this development? Like the new UI? Let us know in the comments section below.
Source Digital Trends