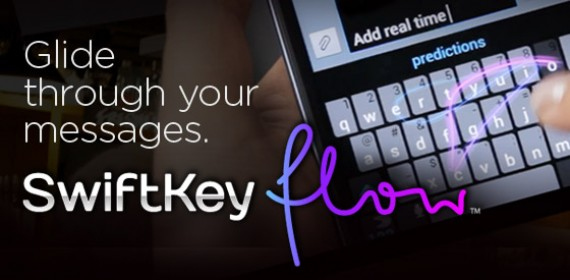 SwiftKey has updated the SwiftKey Flow Beta app for Android smartphones and Tablets to version 4.0.0.76. This version brings several new features including better predictions, easier corrections, new languages, Berry theme that was introduced in SwiftKey 3.1 and more. The SwiftKey Flow for Android was released last month.
New features in SwiftKey Flow Beta v4.0.0.76
Predictions (and Flow) now on in most places (exceptions: email fields, passwords, anywhere where the app doesn't behave itself with SwiftKey, fields offering their own corrections on Android versions
Easier corrections – just tap on the word and SwiftKey will offer you 3 possibilities
New languages: Thai, Vietnamese, Bosnian, Albanian, Javan, Sundanese
Features from SwiftKey 3.1: Berry theme, split layout in landscape on phones, Armenian, Azerbaijani, Georgian, Hindi, Hinglish, Irish, Macedonian, Spanish (Latin America) and Tagalog
New layouts for Hindi and Russian
Ukrainian landscape layout fixed
Backspacing on to the final word of a multi word prediction (Flow through space) will now give better alternatives
Typing style now inferred rather than a setting
Long press delete accelerates after the first word
It also brings several bug fixes. Download SwiftKey Flow Beta for Android Smartphones and Tablets from the SwiftKey website.