Home » Apple
Apple Announces Media Event for September 12th
Today, The Loop reports that Apple has sent out media invites to the press for an event next Wednesday, September 12th. Apple is expected to reveal the next-generation iPhone at this event.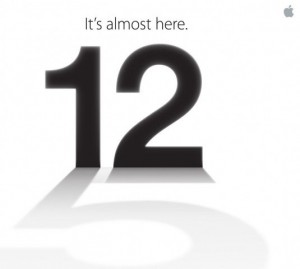 The tagline on the invitations read "It's almost here," with a large number 12. Also, below the date of the event, there is a shadow that displays a number "5″. This would suggest that Apple will call the next-generation iPhone "iPhone 5″.
The event will be held next Wednesday at 10 AM Pacific/ 1 PM Eastern at the Yerba Buena Center for Arts in San Francisco, California.