Home » News
Qualcomm demos AR technology powered by Vuforia
At the recent TechLife event in Delhi,we got a chance to check out some really cool demos showcasing the best that Qualcomm has to offer.  We got to witness some very interesting ways in which AR powered by Qualcomm's Vuforia technology has been to put to use in the real world.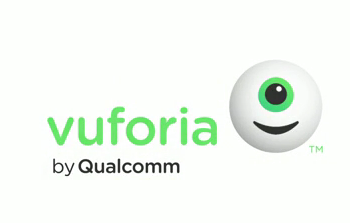 The session was divided across four different applications namely :
Hoops AR
Billiards
Mclean's AR
Don 2
Hoops and the Don 2 app are particularly great examples of how the tech combined with the processing power of the snapdragon processor can be used to add an astonishing level of interactivity to an object.  Qualcomm mentioned their tie up with the Bollywood movie Don 2 in which the movie poster acter as an AR trigger for an application. A second demo showed how pointing the camera at the NBA ticket fires up a fun little basketball game which can be completely manipulated in the 3D space by moving around the camera and phone.
Vuforia brings a new dimension to mobile experiences through the use of augmented reality. Simply point your device at real world objects, and entertaining and useful information will suddenly appear. For marketers, Vuforia can drive brand engagement in entirely new ways. Advertising can literally jump off the printed page. Product packaging can come alive on retail shelves. And once purchased, products themselves can provide enhanced interactivity to provide instructions and drive future sales.
Used by over 25,000 developers , over 800 apps have been developed using the SDK. Another case in point was a tie up with a car manufacturer where pointing your phone at the advertisement threw up an AR car on your phone screen which showed off some of the safety features added to the car. Very cool stuff and something which we'd like to see being implemented more often. We've embedded a few videos below which should give you a better idea of the technology here.