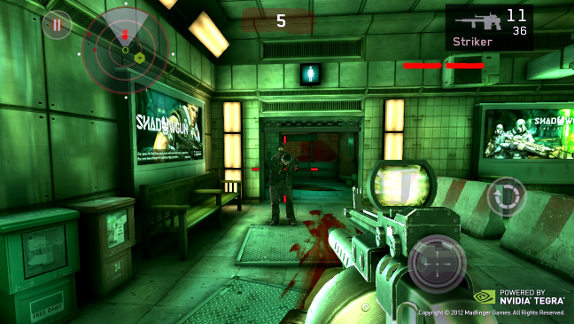 NVIDIA has announced 5 new games optimized for next-gen Tegra 3 4-PLUS-1 quad-core Android devices at E3 2012. These games include, Dead Trigger, Puddle THD, Demons' Score THD, Bounty Arms and Heroes Call. These games on Tegra 3, with four performance processing cores, in addition to its fifth battery saver core, and a 12-core GeForce GPU would offer perfect gaming experience.
Dead Trigger – The world has collapsed and meat-eating zombies are after you! This first-person shooter takes advantage of the Tegra 3 processor to provide exclusive effects and the character animations recorded using high-end motion capture.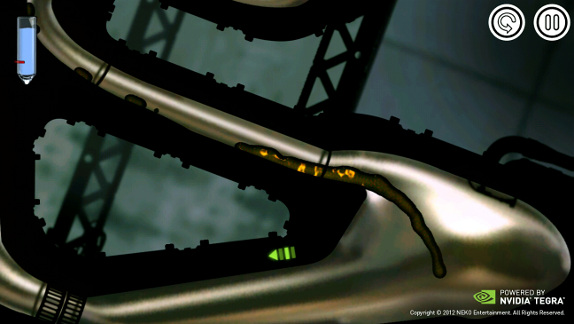 Puddle THD – This popular Xbox Live Arcade and PlayStation Network console game would be available for NVIDIA Tegra 3 device. The game mechanics are simple and intuitive – guide the water to a target destination through tilt controls.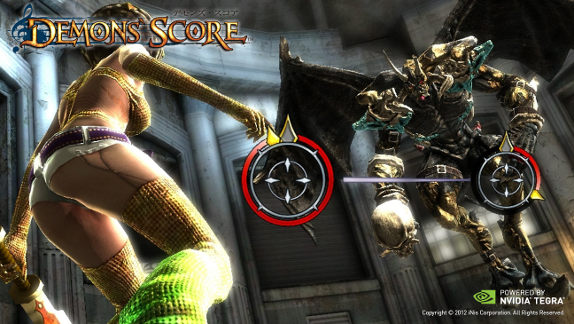 Demons' Score THD– It is a next-generation, touch-based action/rhythm game that has you fighting against a variety of enemies by swiping based on musical and icon-based cues. With Tegra 3, the game would offer higher resolution textures, advanced bloom effects, rim lighting, dynamic shadows and depth of field effects.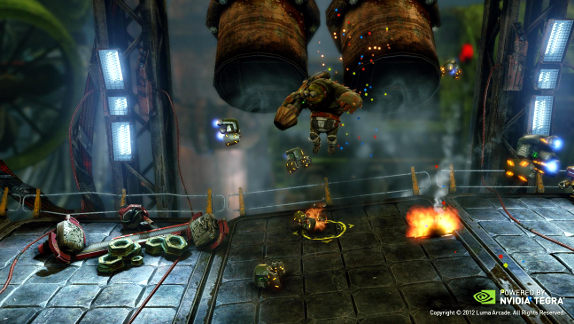 Bounty Arms – It is an exciting 3D side-scrolling action game. Open-Reset and Luma Arcade are are working closely to bring the game to Tegra 3 devices with visual and performance upgrades and exclusive content like co-op play and advanced particle effects.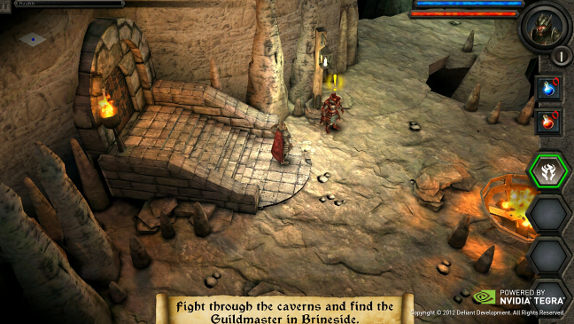 Heroes Call – It is a action RPG that offers lush graphics, deep quests, multiple characters and varied abilities for Tegra 3 devices. The Tegra 3 exclusive features include, higher resolution light maps, spectacular maps on character weapons and armor and additional physics interaction on objects and particles.