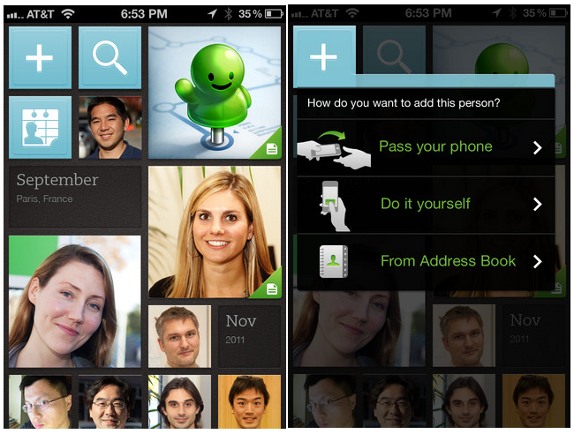 Evernote Hello for iPhone has received a major update to version 1.1 that brings more options to add people, calendar tiles, new icon and more. They launched the first version of the app last December.
New features in Evernote Hello for iPhone v1.1
Add people you meet by sharing your phone, typing the information yourself or directly from your address book
When entering information yourself, as you type names, Hello instantly searches the address book for matches
Find Hello contacts by names, email, locations, calendar events, and more
Language detection during name entry auto-adjusts for cultural differences
Choose your profile picture from the Camera Roll
Tap on any profile picture to display it in full-screen view
New Logout option under the gear option in Settings.
Improved layout of Setting screen
New Calendar Tiles add month and year breaks to Mosaic screen
Automatic phone number formatting based on language & locale
Contact Links let you jump into Hello from associated address book entries
Evernote Hello now supports 17 additional languages.