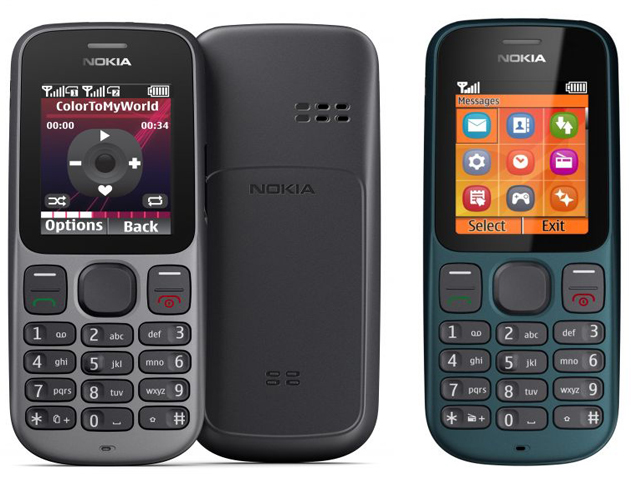 Nokia today launched a couple of cheap dual SIM phones in Nairobi , Kenya. Looks like finally realising the importance of Dual SIM phones eating it's market share in the lower end.
In terms of specs the 100 packs a FM radio and a color display. The 101 in addition to the former supports MP3 playback and has a microSD card slot which supports cards upto 16GB. It has a really loud speaker with a rating of 103 phon
Both the phones will come with Nokia Life Tools in select markets and Nokia Money in India.
The price of these phones is about 30 USD for the Nokia 100 and 35 USD for Nokia 101 before taxes and subsidies. We expect the phone to come to India later this year for around Rs.1500-1600 which is considerably cheaper than the existing Dual SIM phones from Nokia in the market.
Are you going to pick up one of these ? Let us know !