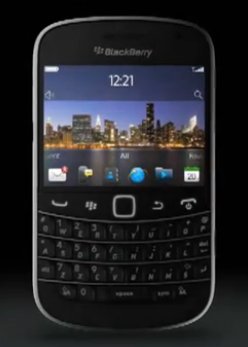 Few days back images of Blackberry Touch Leaked. Now tutorial videos of the phone have been leaked online. This is said to be the thinnest blackberry phone ever.
These videos show volume and power button and backside view with SIM and memory card slots of Blackberry Touch 9930.
Other videos show photo gallery, image viewer with sharing features, home screen and new call functions
BlackBerry Bold Touch 9930 is expected to launch in the Q3 of 2011.
(Source N4BB.com)