Home » Android, HTC, USA
HTC Knight leaked, launching on January 6th?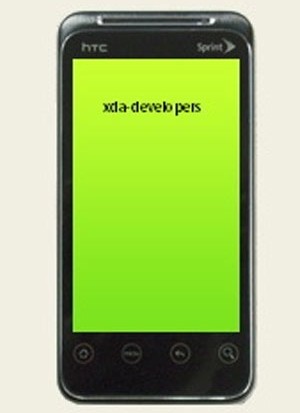 Sprint launched the HTC EVO 4G a few months ago, which is a very impressive handset and also Sprint's first 4G phone. But if the EVO 4G is a little big for you in size, then have a look on the HTC Knight, which is an upcoming Android phone, and will be exclusive to Sprint. The image was leaked over at xda-developers, and the phone comes with 3.7 Inch touchscreen display, and you can also see the EVO-ish type 4 rounded soft keys. The interesting feature is that the Knight comes with a sliding QWERTY keyboard, which makes it even more better. HTC Knight would be good for people who are looking forward to a EVO-type device with a QWERTY keyboard and smaller size. BGR is reporting that the device will come to the market as HTC Speedy, and they are also reporting that HTC will officially launch this device on January 6th, which is actually the first day of CES 2011. So folks, that's all we know about the Knight, and tell us do you like the device or not?