Home » Android, HTC, USA, Verizon
HTC Merge leaked again, launching on November 11th?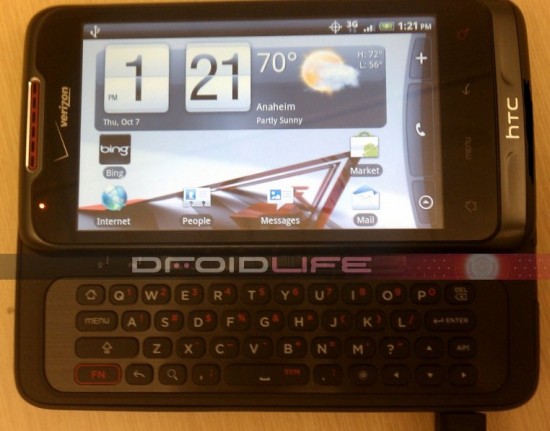 You people may have seen a lot of images of the HTC Merge, also called Lexicon. HTC Merge is an Android powered phone, and we are going to see it on Verizon later this year. We saw the first image of the HTC Merge back in August, and we also saw it in Verizon inventory. Then after a few days, HTC Merge made its way through FCC with Verizon branding, and then later we saw the press shot of it. Recently we saw a dozen of HTC Merge photos, and we also saw the leaked guide and a little review of the phone. And now, another image of the Merge is leaked, but this time we also have some information on the release date of the phone. Droid Life is saying that Verizon will launch the HTC Merge on November 11th, and that's all they know at the moment. Well, we have seen a lot of leaked images of the Merge, may be the day is near when Verizon will officially launch it, and if the phone is  launching on November 11th, then may be Verizon will announce it officially in few days or week. What do you people think?