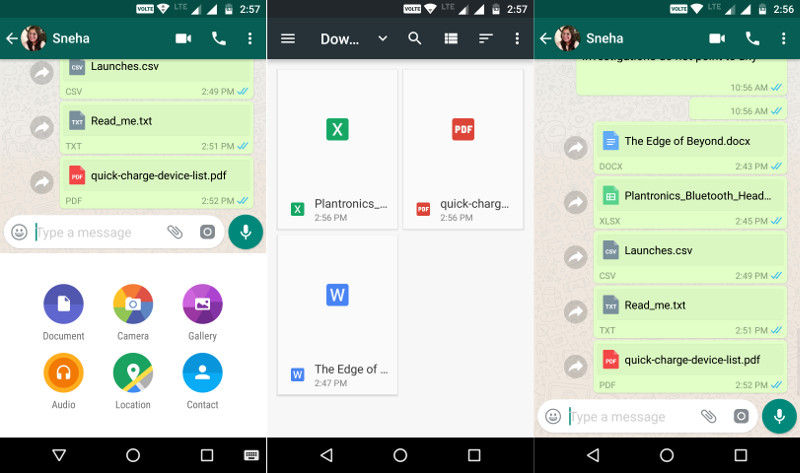 Last month, WhatsApp started testing the ability for users to send any type of file on its platform. With a latest update, the enhanced file sharing feature is now allowed all users on Android and iOS.
Prior to the update, users could share files like sv, doc, docx, pdf, ppt, pptx, rtf, txt, xls, xlsx and similar via its mobile apps and web. Now they can share any type of file like APK. WhatsApp users can share files up to 100MB on Android and up to 128MB on iOS.
In addition, the update also tweaks the way you view received photos. You will now see bundled photos with a thumbnail gallery instead of seeing single photos in a column. You can tap the photos to see full size versions of the photos.