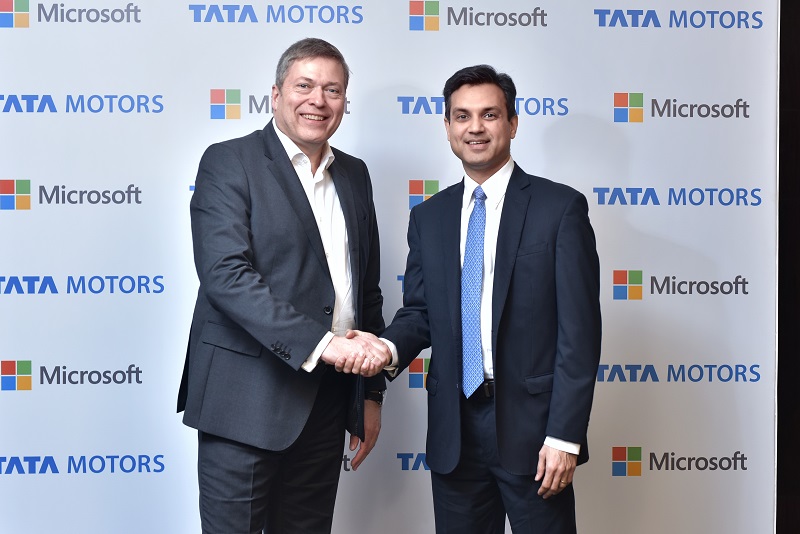 Tata Motors and Microsoft India has announced a strategic agreement to improve connected car experience for Indian customers. The company will leverage Microsoft's connected vehicle technologies that bring together artificial intelligence (AI), advanced machine learning, and the Internet of Things (IoT) capabilities.
The first vehicle showcasing the vision for these enhanced driving experiences will be unveiled at the 87th Geneva International Motor Show on March 7, 2017. The company also said that the "user interface application" will be unique. It will offer features such as advanced navigation, predictive maintenance, telematics and remote monitoring features. The partnership will offer features like point-of-interests for restaurants, shopping and route assist tips for driver depending on the location and their profile.
The platform will also provide timely alerts about the health of the car to ensure that it is well maintained and does not break down in the middle of a trip. It will even offer firmware over the air (FOTA) and software over the air (SOTA) updates protocols, key vehicle settings can be updated remotely, over the cloud. These will help cloud based diagnostics and the ability to use insights from vehicle data to prevent warranty and recall issues, and offer new services that improve user experience.
Guenter Butschek, CEO & MD, Tata Motors, said,
With the aim to develop innovative and technologically leading products that excite customers, we at Tata Motors, understand the need for a connected ecosystem that can integrate into the digital lives of customers. We are using Microsoft's connected vehicle technologies on Azure intelligent cloud to bring the digital lives of our customers into the cars they drive. Making the most of fast-paced innovation cycle that Microsoft has to offer, we will create a fully connected and seamless driving experience for our customers.
Anant Maheshwari, President, Microsoft India said,
We are excited to partner with Tata Motors as they embark on a new journey of innovation with Microsoft Azure cloud. Using IoT, AI and machine learning technologies, we will provide vehicle owners in India and across the world with a safe, productive and fun driving experience.