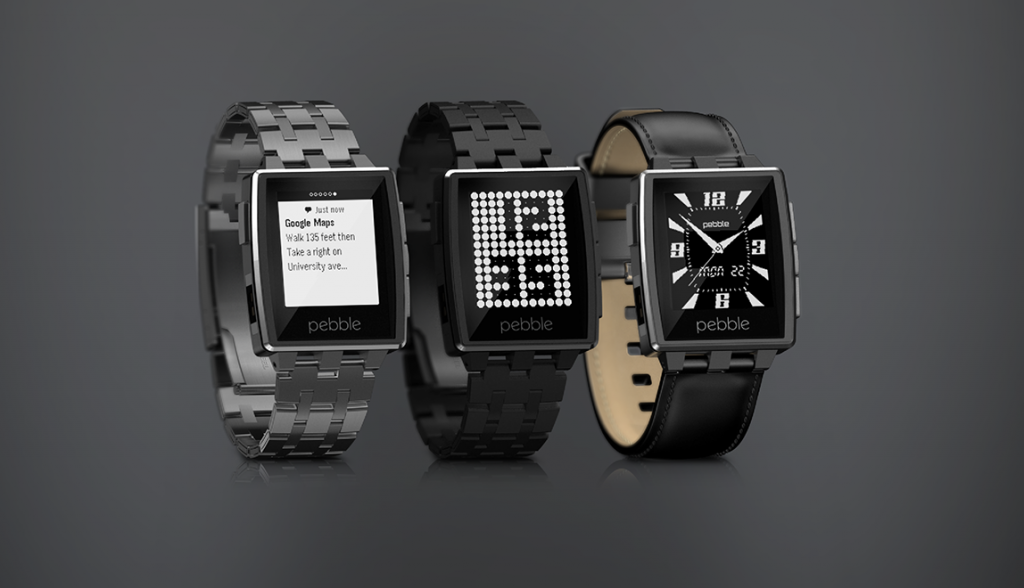 Exactly one year back, the Pebble was showcased to the public for the first time. It was truly one of the first "Smart"watches at that point in time but now we are in the middle of a revolution, where suddenly everyone wants to make one before giants like Apple make a splash into the hot wearables market. But Pebble has been playing it cool. With a comfortable lead in mind share, the company started to expand from its Kickstarter roots and then updated its smartwatch's software with a new SDK, support for iOS 7 notifications and more. Initially introduced as a sporty colourful watch, one of the major complaints from many users(including us) was that it looked like a toy and the build quality was rather cheap.
Well, Pebble has a solution for it this year at CES 2014, in the form of the all new Pebble Steel, their new stainless steel chassis for the same good old innards. It has the same e-ink display, the same battery and the lot but it's now thinner, has a stainless steel frame and is protected by clear Corning Gorilla Glass. Watch it in action in this promo video here –
Pebble Steel: "Ready to Go" from Pebble Technology on Vimeo.
Continue reading "Pebble Smartwatch goes premium with Pebble Steel, it's thin and comes in two colour variants"