LG has been coming back to the Android territory rather strongly. The LG Optimus G kicked off things for the South Korean manufacturing giant as it was warmly received by people and Google thought that is how their Nexus range should look like and LG came up with LG Nexus 4 and a similar thing happened with the LG G2 as Google's Nexus 5 takes its cues from the LG G2. LG G2 was announced sometime in August last year, but it looks like LG G3 could see a June launch giving it time before Samsung Galaxy Note 4.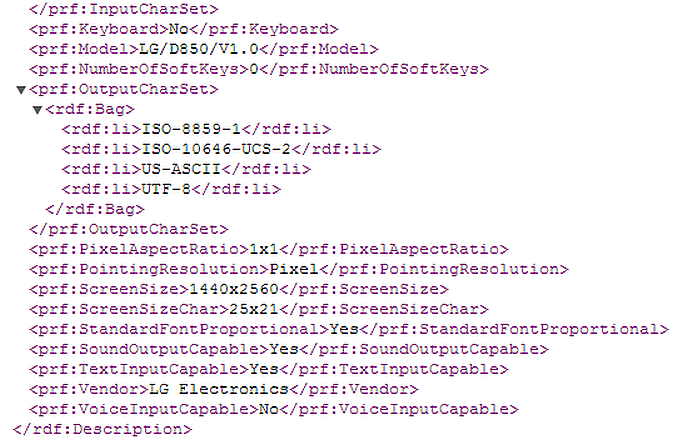 LG G Pro 2, which was recently announced, was a magnified version of LG G2 and competes with Galaxy Note 3. To lead LG in the flagship battle, LG still has the 8 month old LG G2. Popular Twitter account – @evleaks has tweeted a screenshot from a User Agent Profile of what he believes to be LG G3.
@evleaks has been right about his leaks and if this is indeed the LG G3 – model number LG G850. There is no word on the LG G3 except that it is being prepared for a June launch and this is the first rumor and coming from @evleaks, it seems pretty sure that LG G3 will come with a 2K display.