With the shipments of smartphones and tablets increasing, the PC industry is facing the heat of this shift. IDC, the company that predicts trends and reports them has reported the decline of PC sales in 2013. According to IDC, this is the most severe contraction in the PC market ever and they predict that it will continue. PC shipments were expected to decline by 10.1% but they declined by around 9.8%.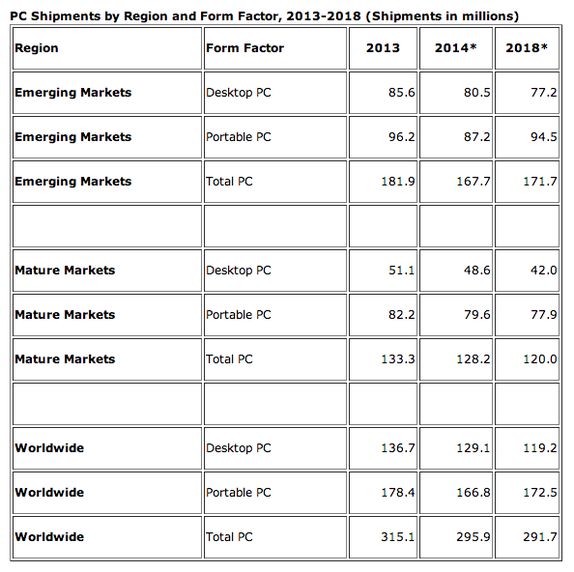 Speaking on this occasion, Loren Loverde, Vice President of Worldwide PC Trackers, told "Emerging markets used to be a core driver of the PC market, as rising penetration among large populations boosted overall growth. At the moment, however, we're seeing emerging regions more affected by a weak economic environment as well as significant shifts in technology buying priorities. We do expect these regions to recover in the medium term and perform better than mature regions, but growth is expected to stabilize near zero percent, rather than driving increasing volumes as we saw in the past."
As you can see from the data above, PC sales are expected to slump everywhere across the world. According to IDC, the fourth quarter sales in 2013 were marginally better because it was the end of a life cycle for Windows XP and hence an upgrade would have boosted the sales.