Samsung is fresh after announcing its latest flagship – Samsung Galaxy S5 at MWC 2014 day before yesterday. Samsung is still at MWC 2014 and is holding an event for the developers. At the event, Samsung has announced that it is planning to open up the fingerprint scanner on the Galaxy S5 for developers. For a company that follows the strategy of Apple, this is quite a surprising move.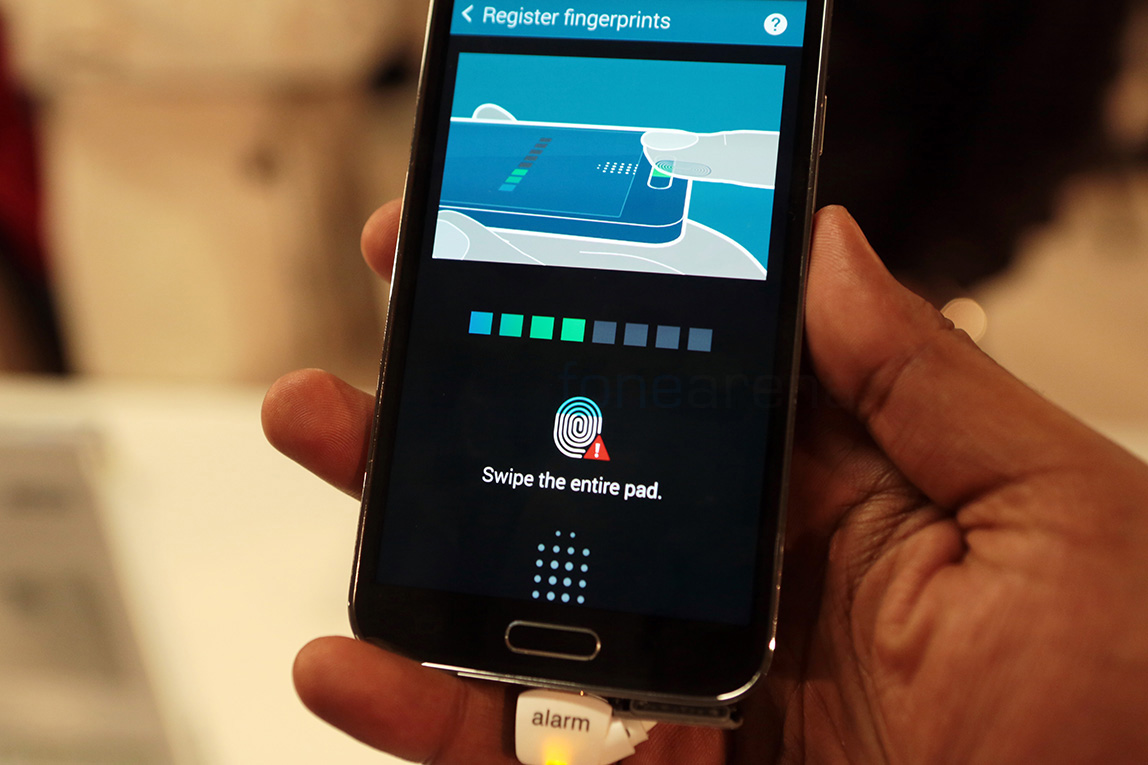 When Apple introduced the iPhone 5s along with the fingerprint scanner, they were very specific about one thing – your fingerprints don't leave the device unencrypted. They also went to a great length to assure consumers regarding the safety and security of their fingerprints. Apple iPhone 5s comes with a very unique fingerprint scanner and you don't need to swipe on their scanner(unlike the Galaxy S5). Apple assures that the fingerprint data is handled separately inside their own A7 chip.
Samsung, the South Korean company, which was earlier sued by Apple and lost 1 billion dollars, has just released their flagship device with a fingerprint scanner. Unlike Apple, which is very reluctant and probably won't release the fingerprint sensor for developers, Samsung has done so even before the sales of their Galaxy device began. According to Samsung's announcement, the Pass API, the API that uses the fingerprint sensor, allows the developers to do the following –
Request fingerprint recognition
Cancel fingerprint recognition requests
Verify whether the fingerprint of the current user matches the fingerprint registered on the device
Register fingerprints through the Enroll screen
In other words, it gives the developer control over your fingerprints.