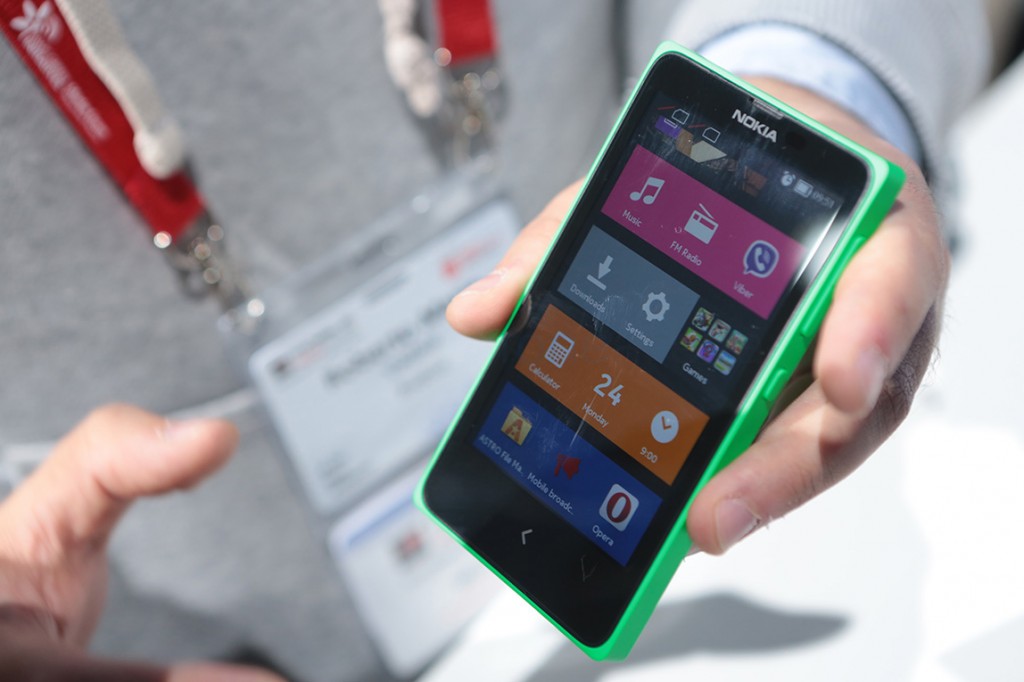 Nokia has just announced its first range of Android phones under the "X" moniker and among them is the Nokia X+ Dual SIM Android phone, which differs slightly from its counterpart. The main difference here is the inclusion of a 4 GB micro SD card out of the box and the amount of RAM inside. The Nokia X+ has 768 MB of RAM, 256 higher than the Nokia X, which should help in some multitasking and better gaming, but otherwise, both the phones are very similar from the outside. It has a 4 inch WVGA screen, is powered by a 1 GHz Dual Core Snapdragon processor and best of all, runs on Android AOSP with a tile-like Nokia skin. Lets see some of the photos of this phone.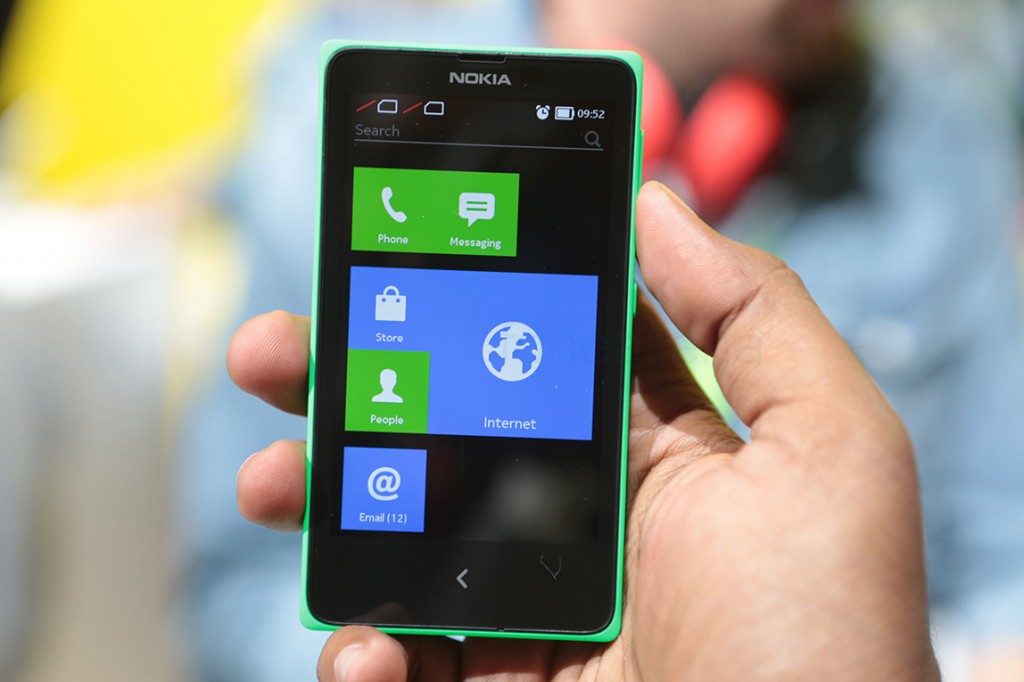 The front is obviously all display with the frame showing off the colour of the phone, much like the Asha and Lumia devices. The only navigation button is a back key and it's capacitive. Above the display we have an ear piece but no front facing camera here, unlike the XL.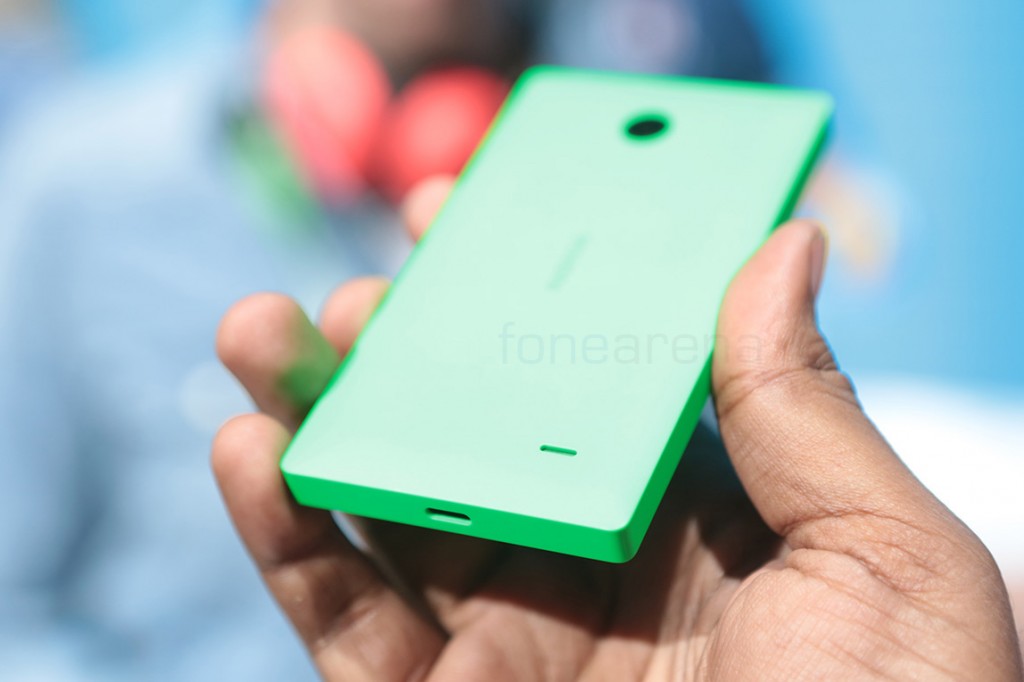 The phone has a really nice sturdy build with a blocky design resembling something like the recent Lumia ICON. It's very "Nokia" though, can easily relate with their design and build quality.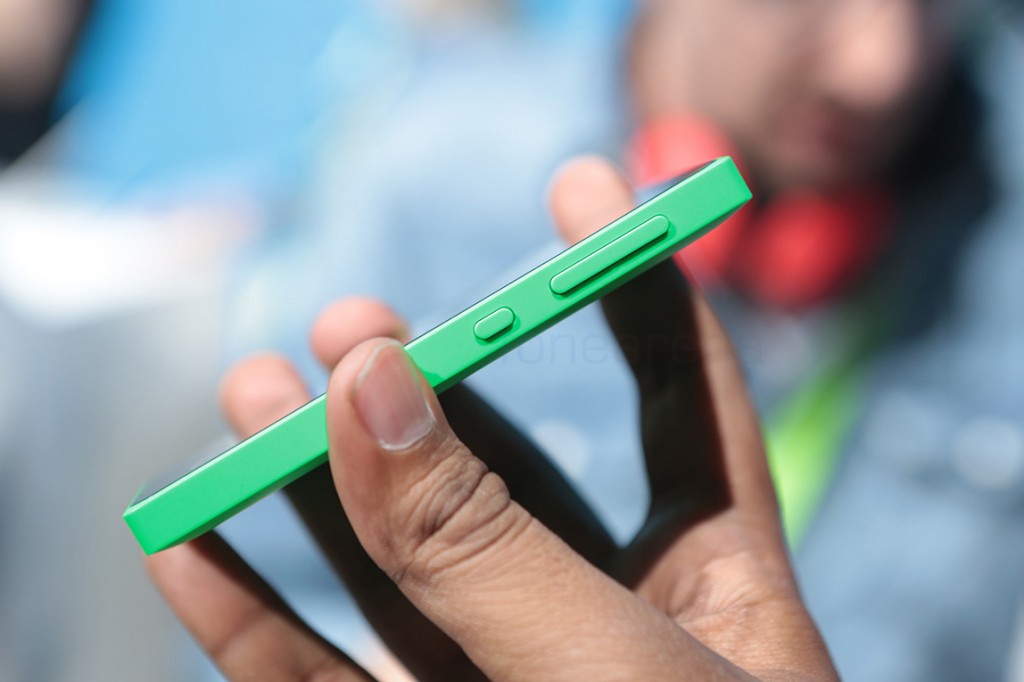 While the left side of the phone is devoid of any controls, the right side has the typical volume rocker and power lock switch combination.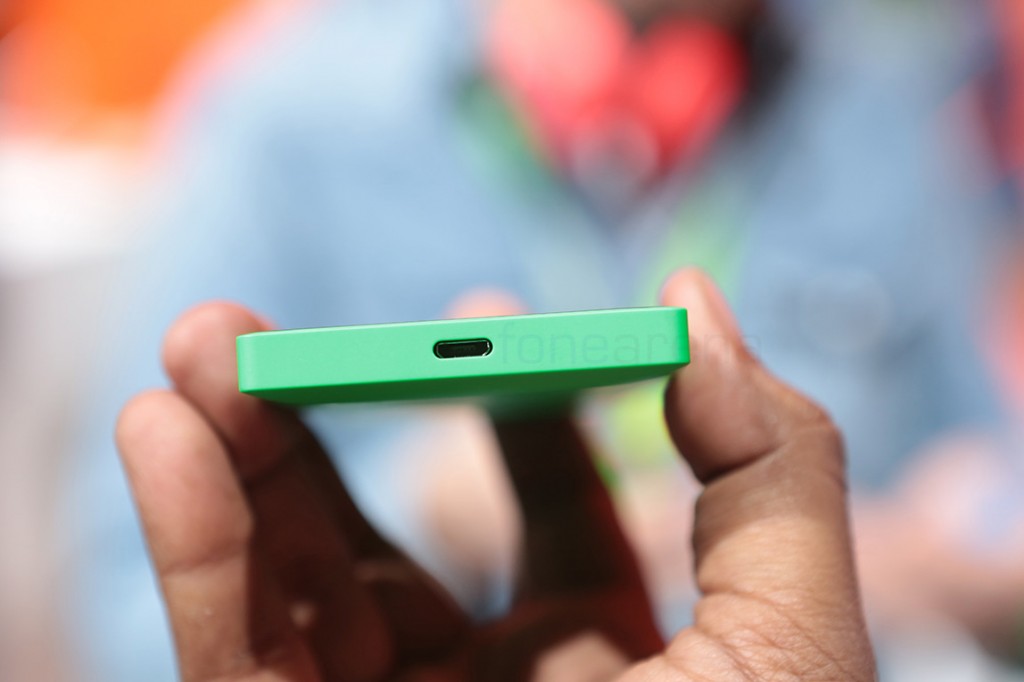 There is a micro USB port at the bottom, which can facilitate charging and data transfer.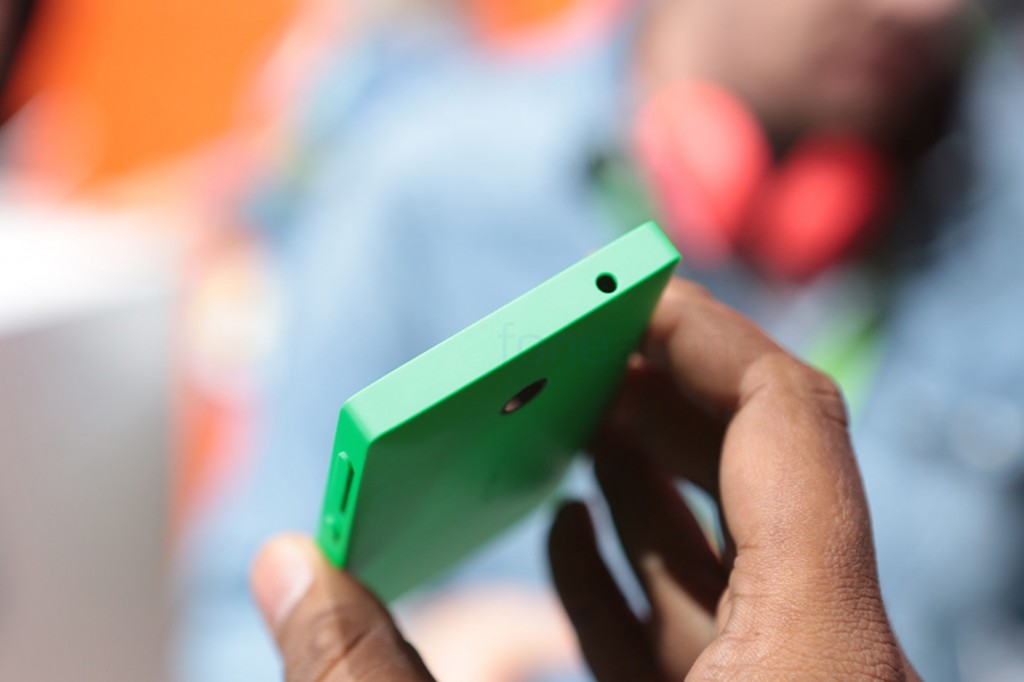 The top of the phone has the 3.5mm audio jack. The phone felt nice in the hands in terms of grip and size, a decent balance we'd say. The colour is darker in person though.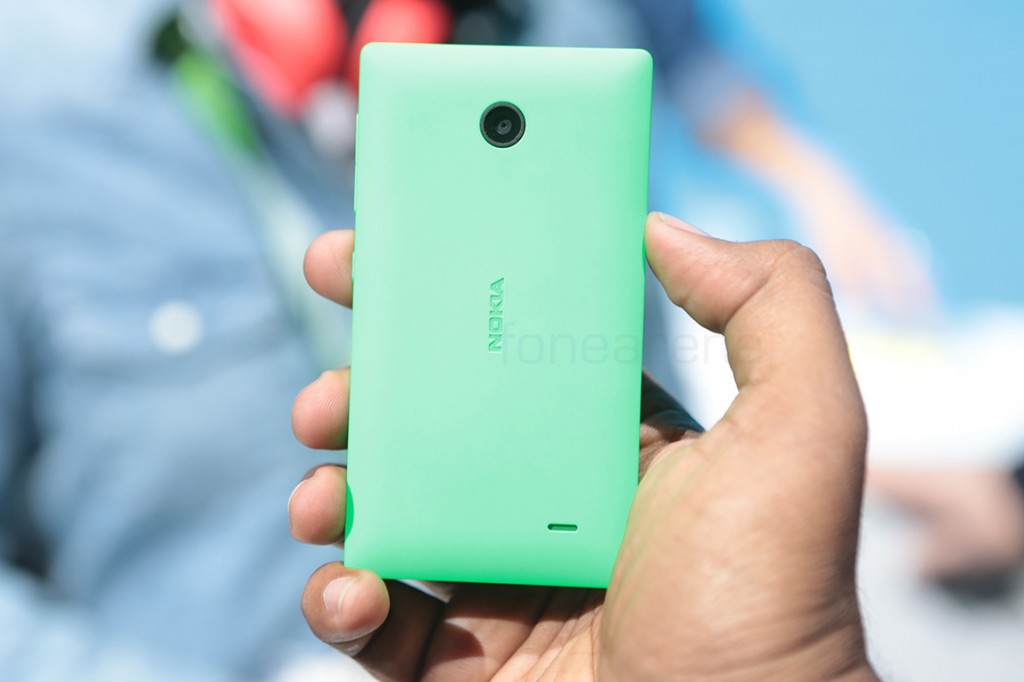 Over at the back we have the rear 3 MP camera, the Nokia logo and the loud speaker. The phone runs on Android, but the about page says "Nokia X Platform" which basically means, a forked version of Android AOSP.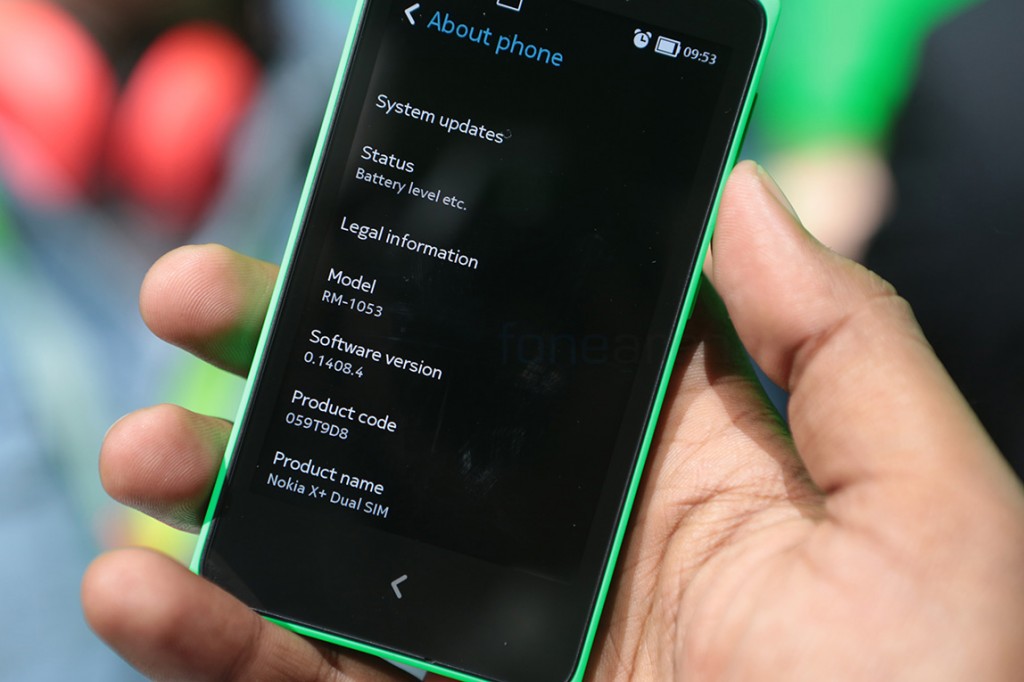 Here are more photos of the Android UI in question –
The Nokia X and the X+ look like solid entrants to the hot entry level Android segment and we are really liking what we see here, but there are many questions on how Android will evolve, and begs the question of what Nokia is planning to do with its low cost Windows Phones. While we try and get some answers, stay tuned to all our MWC 2014 coverage, we will be updating you live from the show floor!