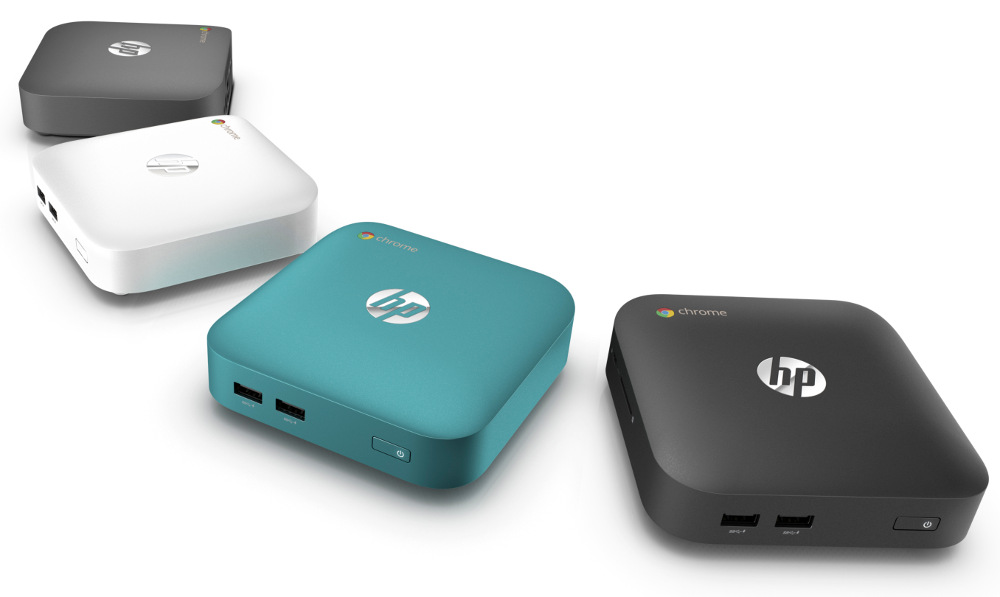 After the Samsung and Asus, HP has announced their first Chrombox, a compact PC that runs Google's Chrome OS. Even LG launched the Chromebase at the CES 2014, which is an All-in-One desktop, but the Chromebox comes only with the desktop unit, just like Apple's Mac mini.
The Chrombox is powered by a 4th generation Intel processor based on Haswell micro-architecture, which is more than enough to run Chrome OS. HP also offers a high-end variant of the Chromebox that would come with a 4th gen Intel Core i7 processor. As usual, you have HDMI, DisplayPort, Bluetooth, Wi-Fi and USB 3.0 ports for connectivity. Since it has both HDMI and a DisplayPort, you connect it to two monitors.
It also supports a standard VESA mount if you want to attach the little computer to the back of a display. Still no word on RAM or storage yet. A lot of hardware partners are coming up with their own Chromebox with almost similar specifications and a slightly different design, just like Chromebooks.
The HP Chromebox comes in Smoke Silver, Ocean Turquoise, Snow White and Twinkle Black colors. No word on pricing yet, but HP has promised that it would be available in the US some time in Spring, which starts later this month and ends in May.