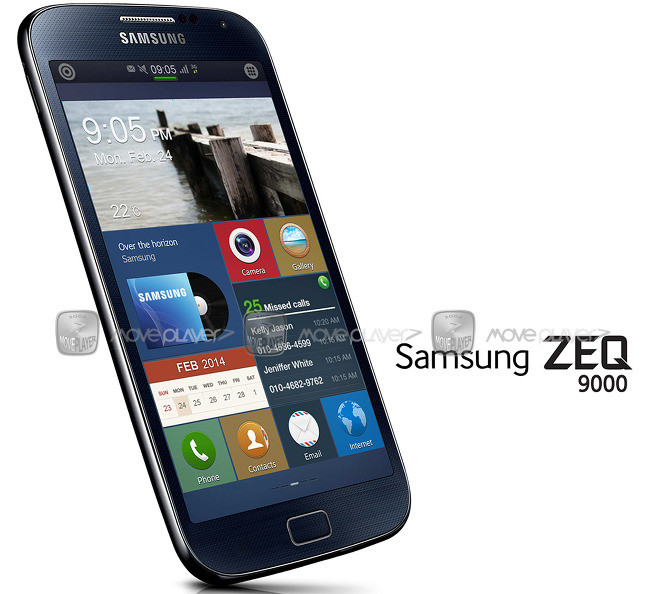 Last year Samsung said that we would see a Tizen-based device in 2013, but it didn't happen. Image of the Samsung GT-I8800 codenamed Redwood back in May, later in October we saw a video of the Samsung Z9005 RedWood running Tizen 2.2. Korean website MovePlayer has posted a render of its first Tizen-based smartphone, which is expected to be unveiled at the Mobile World Congress in Barcelona next month.
The phone would be called Samsung ZEQ 9000, which would be called Zeke. It is rumored to feature a 4.8-inch (1280×720 pixels) HD display, powered by a 2.3 GHz quad-core Qualcomm Snapdragon 800 quad-core processor and come both in single and dual-SIM variants.
According to the leaked render, it is expected to come with a plastic build and a hardware home button. The homescreen looks like Tizen 2.1 that leaked recently, but it is likely to run on Tizen 2.2 or later. Samsung has scheduled a Tizen Developer event on February 23th, before the MWC. Even the date in the screenshot shows 24th February. Hope we can finally see the device next month.