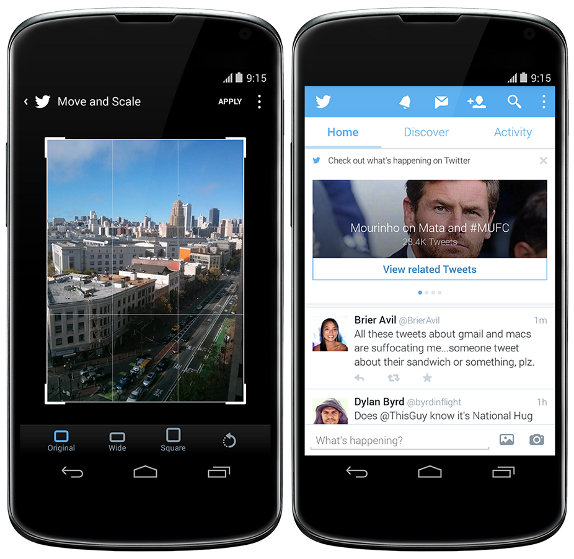 Twitter for Android has been updated to version 5.0.11 that brings lots of new features such as better image editing before you share, a reminder to tag your friends in images before you share and recommended or trending tweets when you pull down to refresh.
Crop feature now has option to select an aspect, such as square or wide. If there are no new tweets, when you pull down on your home timeline to refresh, it shows recommended Tweets, trending topics and suggestions to follow new accounts. In the U.S, it will also show TV, sports and news events updates.
New features in Twitter for Android v5.0.11

Easily mention other users when you Tweet a photo.
Improvements to the photo cropping and image rotation
Better login verification.
When you've read all the latest Tweets, pull to refresh and see recommendations for new content on Twitter.
This update is now available for Twitter for Android and would roll out for iPhone users soon.