Nokia Lumia 1520 is Nokia's best Windows Phone yet. We recently reviewed the device and you can check out the review here. Along with the phone, Nokia also announced and launched an official flip case for the giant device. Keeping up with the trend of things, Nokia's Flip case also doubles as a stand for the phone. We have the case with us and we are bringing you the photo gallery of this case.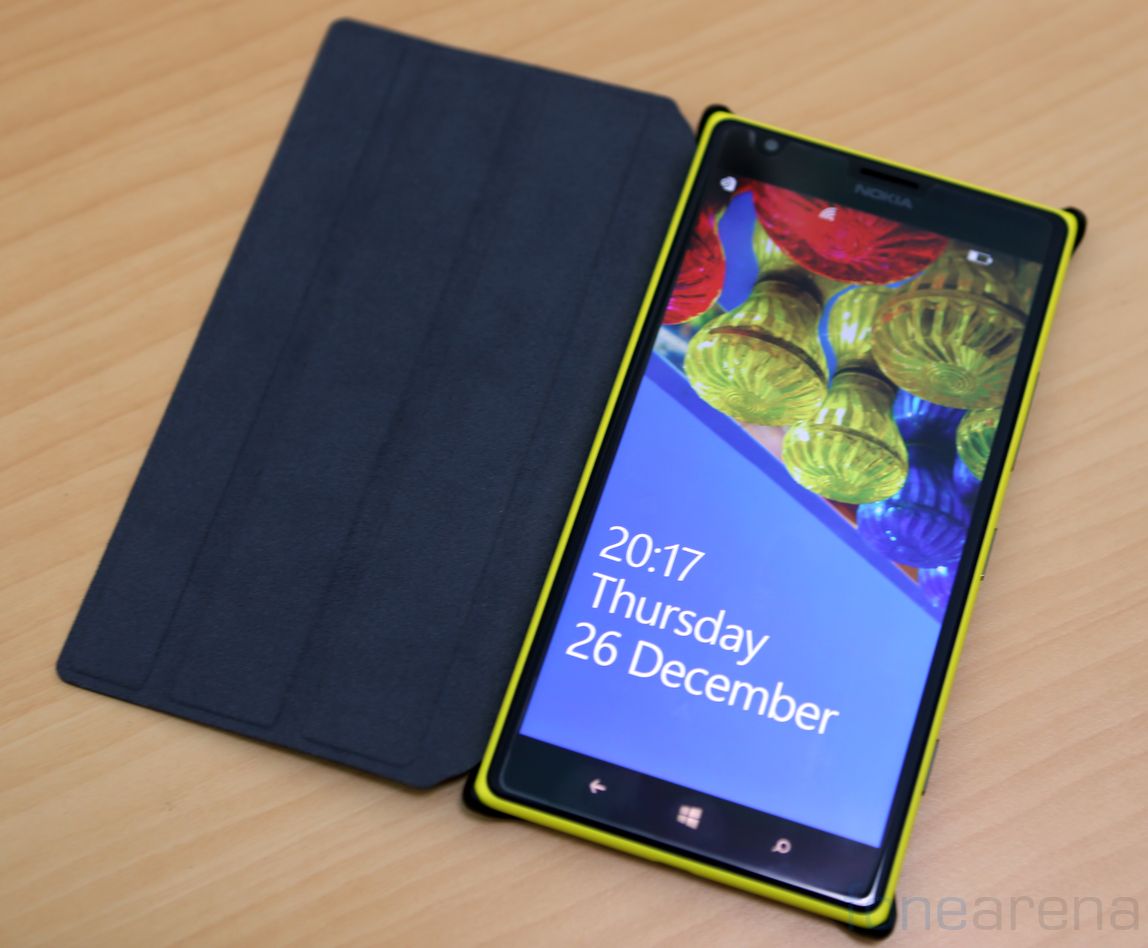 Being an official case, the device fits perfectly into the case and has no problems whatsoever. The case is priced at Rs. 2,999 and hardly looks that premium. The back has a plastic mold for fitting the device while the front is a rubbery material with vertically foldable bends in the middle.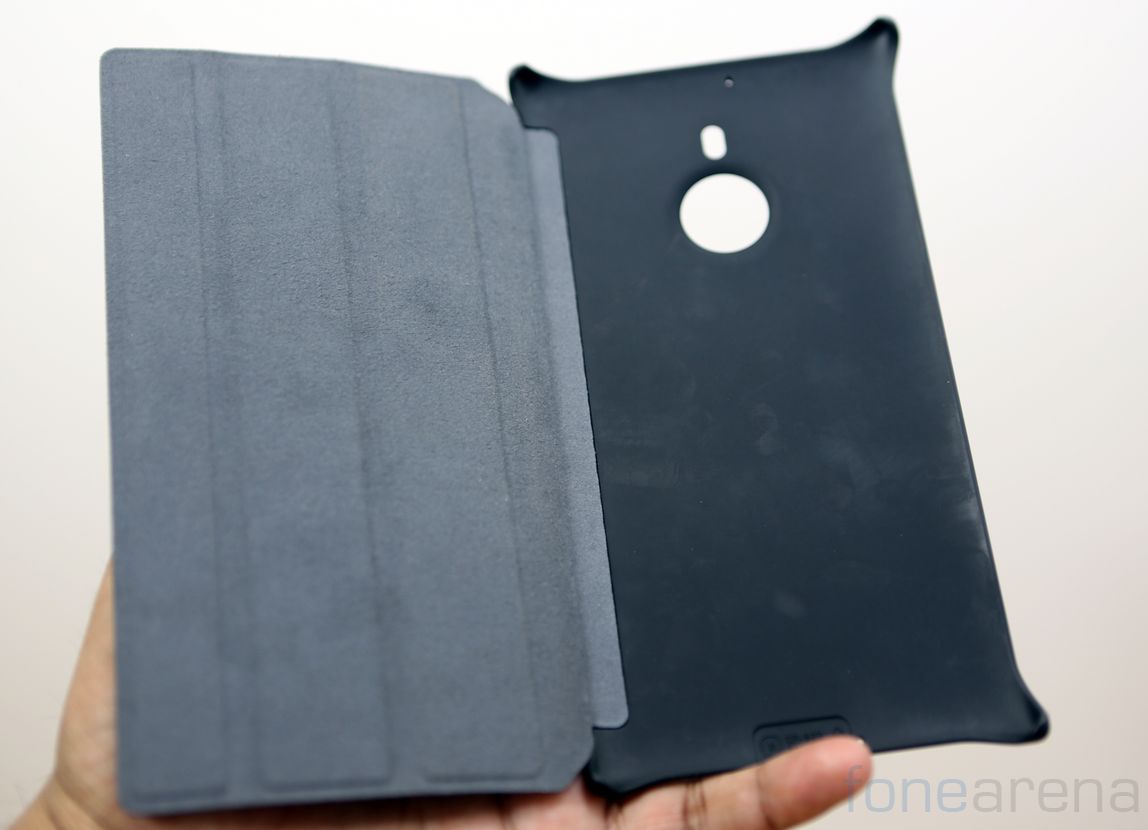 The bendable front is meant for the case to be used as a stand when using the device in landscape orientation. Because the Nokia Lumia 1520 is quite heavy, the case is hardly able to support the device. Most of the times you will see the phone hitting the floor or desk when you use the flip case as a stand.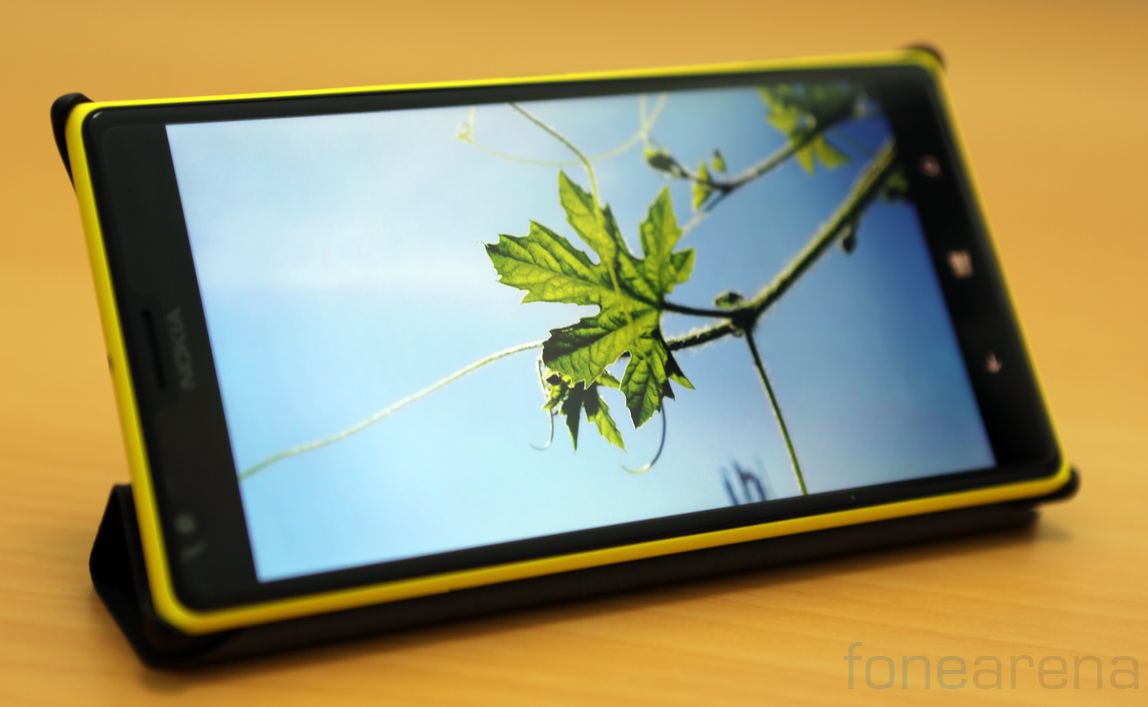 Unlike Apple's Smart Cover for iPad or the Samsung S-View cover for Galaxy series, this flip case isn't smart and has no interaction with the device. In case of other covers, when you open the cover the device unlocks automatically but that is not the case here. The Nokia Flip Case for Lumia 1520 is just an over-priced insipid accessory.