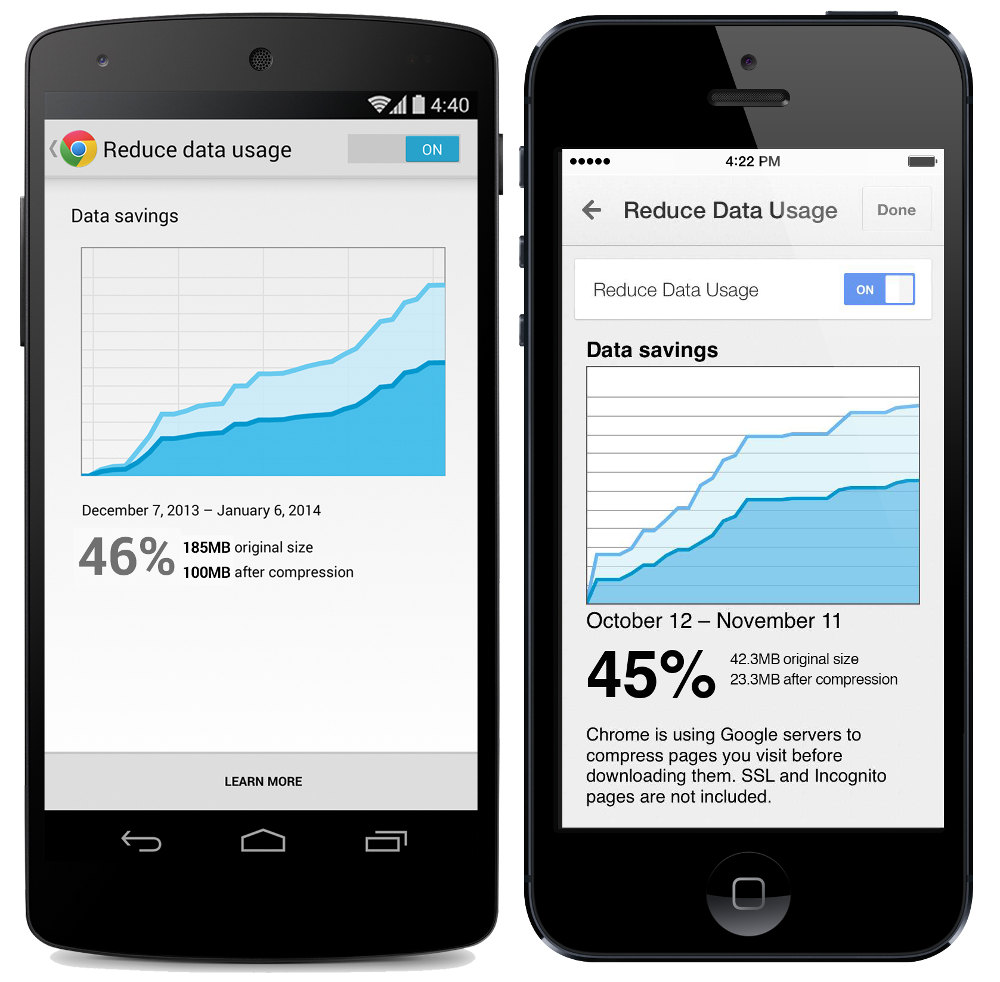 Google has updated its Chrome browser for Android and iOS devices that brings data compression and bandwidth management. This lets you help you reduce data usage, which can reduce data usage by up to 50% while browsing on-the-go. This uses Chrome's Safe Browsing technology that helps protect you from malicious webpages, says Google. Opera Mobile for Android already has this feature called Off-Road mode with built-in Opera Mini compression.
You can enable this from Settings > Bandwidth management > Reduce data usage and then toggle to ON. You can also track your bandwidth you save each month.The update also brings app shortcuts on Android that lets you create shortcuts of your favorite web pages on your homescreen. This can be created directly from the toolbar when you are visiting a web page.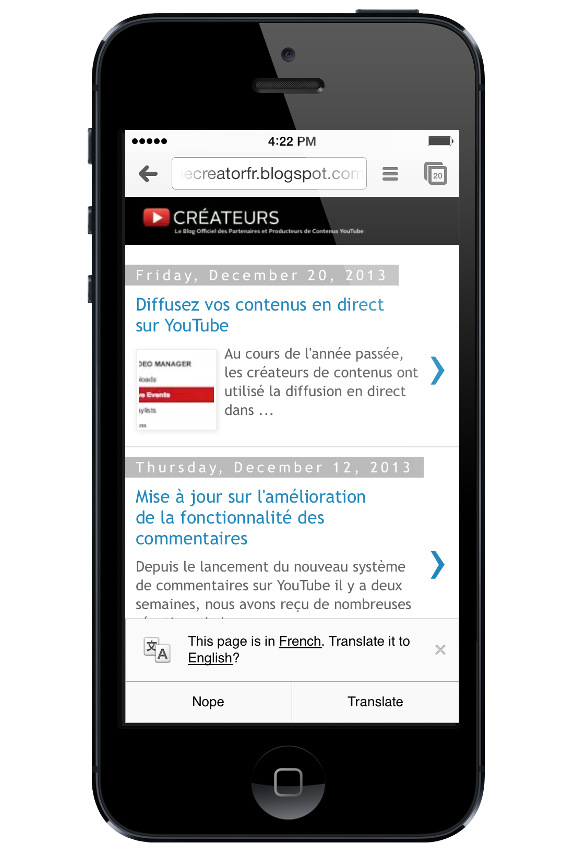 Google Chrome for Android already has Translate feature that lets you translate webpages easily, just like you do on Chrome for desktop. Google has announced that this feature would be available for Google Chrome for iPhone and iPad soon.
These updates for Android and iOS would be rolling out over the next few days.