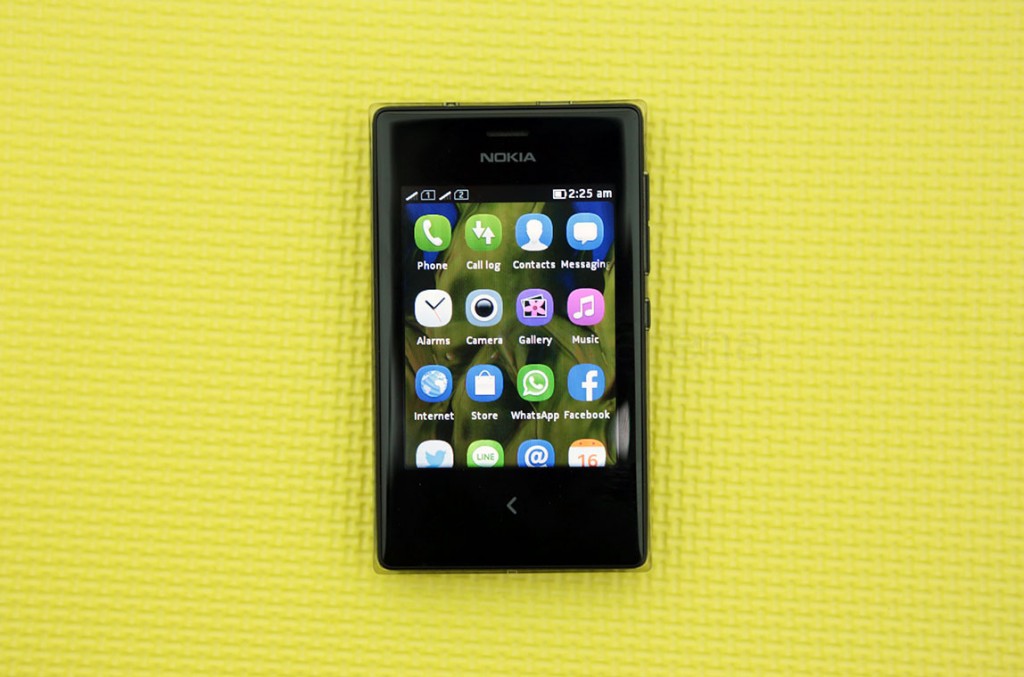 We had been showing you photos of the latest devices we unboxed, like the Nokia Asha 502 and the Nokia Lumia 525. Right next in line is the Nokia Asha 503, which is based on the same new design philosophy as the Asha 502 and comes with a really nice frosty iced look for its case. We have the Asha 503 in black, which might not be as photogenic as the Asha 502 but does not look conservative as well. The gloss for the translucent outer shell is something that takes the bland dark look away and introduces some much needed shine. Let us walk you through the hardware and show you how it actually looks in real pictures.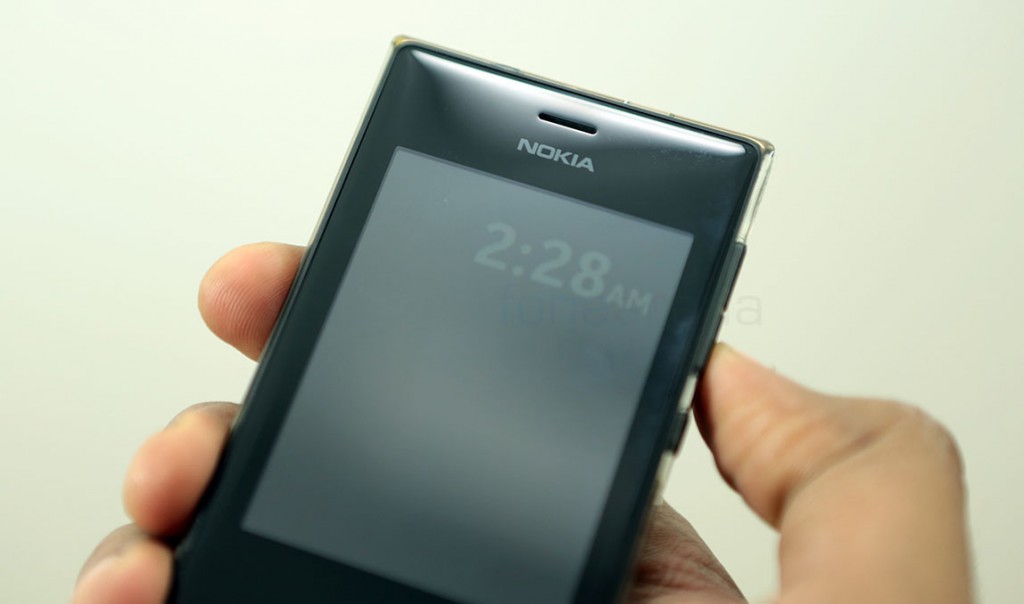 The Asha 503 has the very similar 3″ QVGA screen on the front, with an ear piece and the Nokia logo on the top. You can notice the translucent layer showing up in this photo.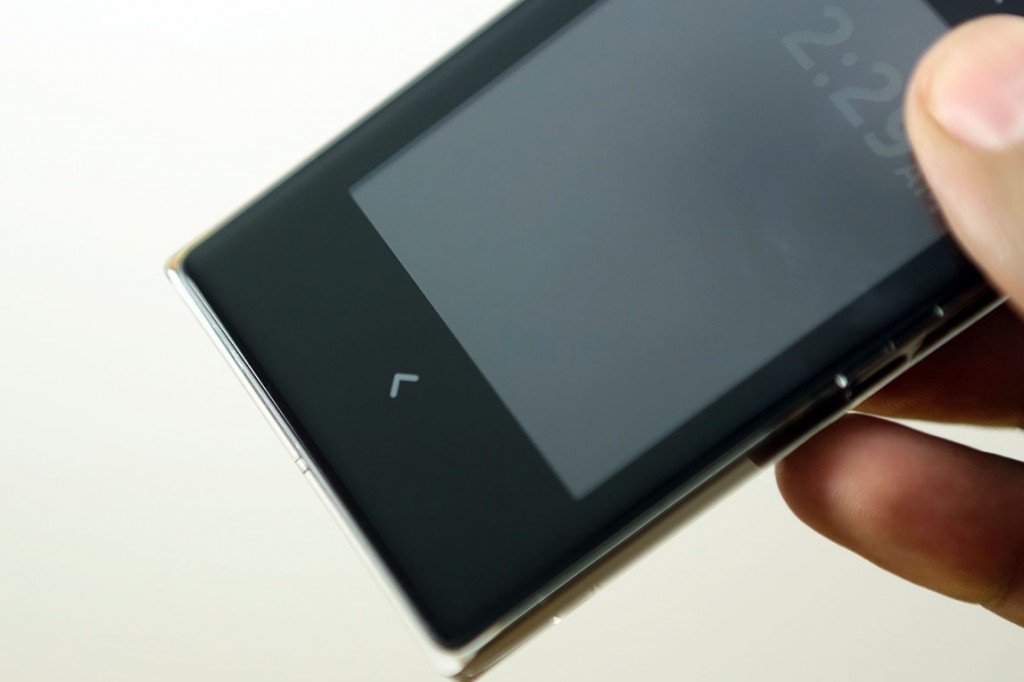 Below the display is the back capacitive touch button. It's worth noting that the bezels on the 503 are a bit longer than usual, which, we think, might be due to the extra 3G modem inside.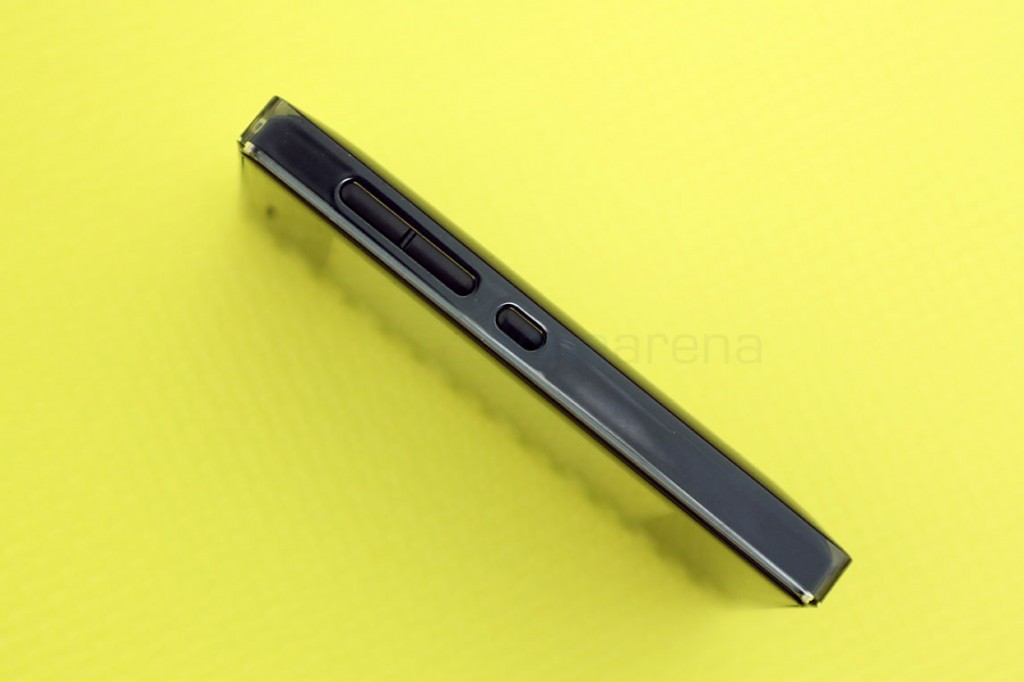 Over at the right side we have the power/lock switch and the volume rocker. These are made of the same material of polycarbonate plastic that is the inner layer of the device.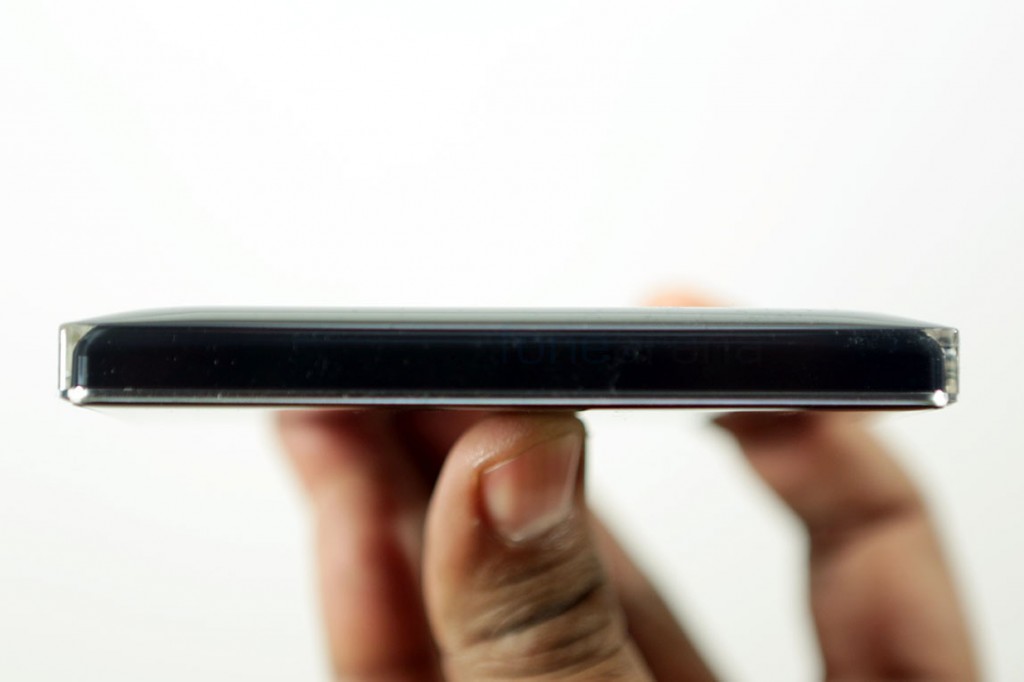 The outer layer of course is made of the cool translucent plastic. Even though it is a fingerprint magnet, it adds some shine to the rather conservative looking black version.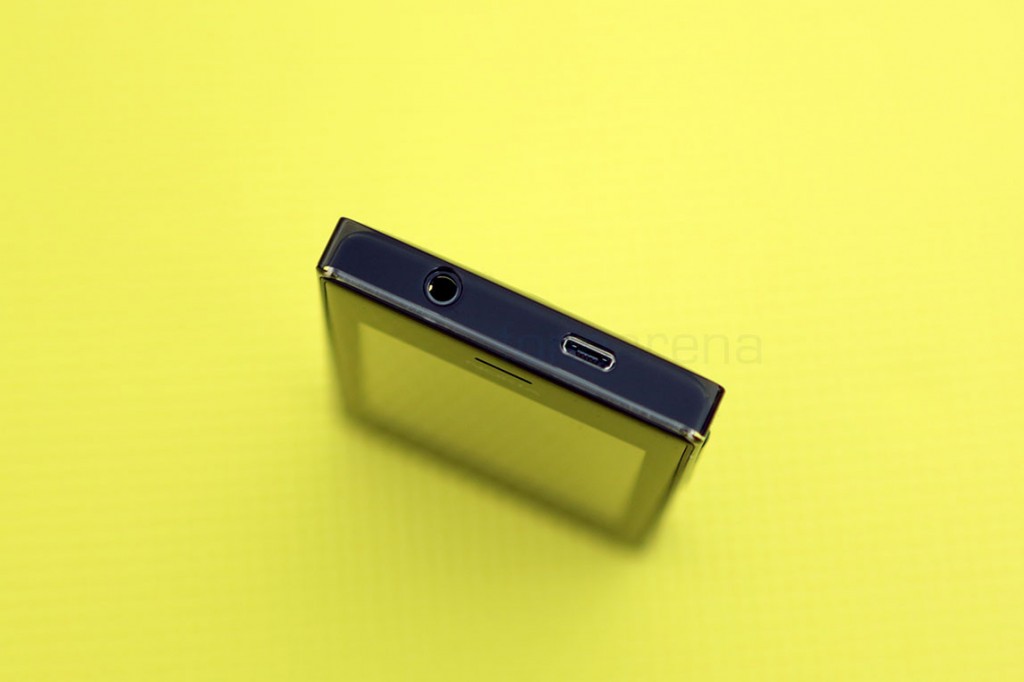 Turning to the top, we have the 3.5mm headphones jack and the micro USB port for charging and data transfers.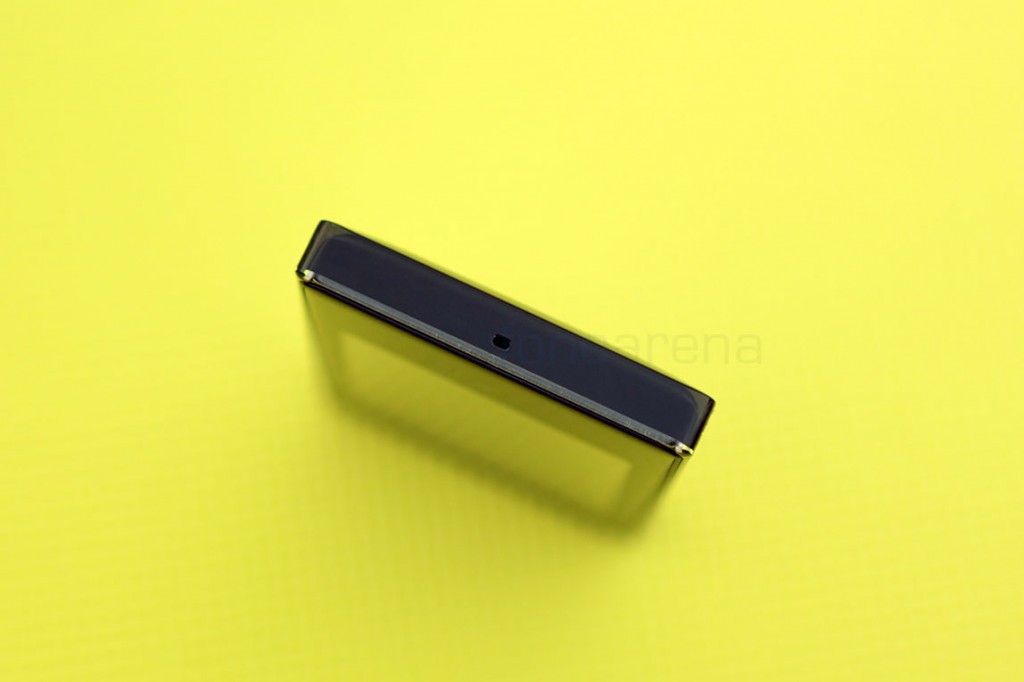 Over at the bottom we have the lone primary microphone for voice calls.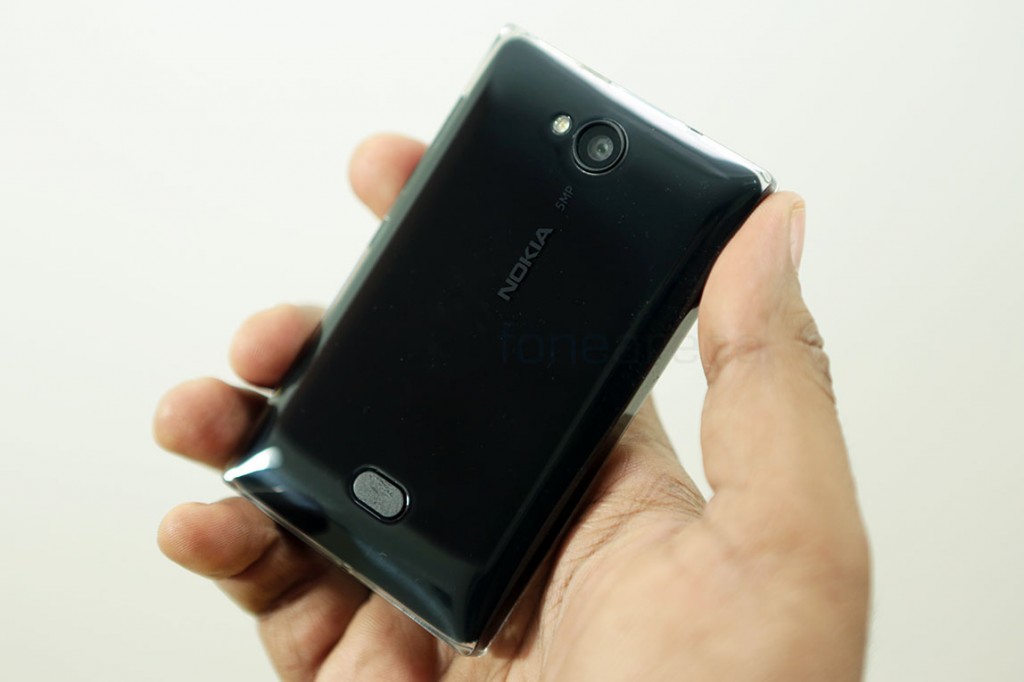 Turning to the back, we have the 5 MP camera with a single LED flash, the Nokia logo just below and the small "beauty spot" that helps you pry open the back cover. And when you do..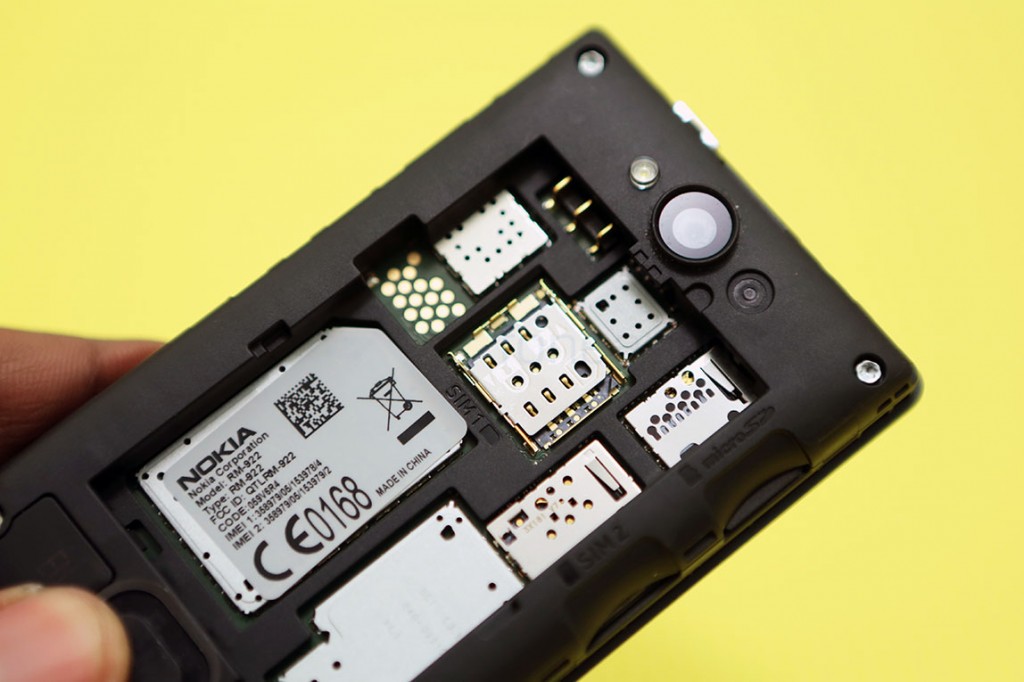 You have the whole assortment of connectivity options, like the two SIM card slots, one primary, and the other hot swap and the external micro SD card slot which is also hot swap capable.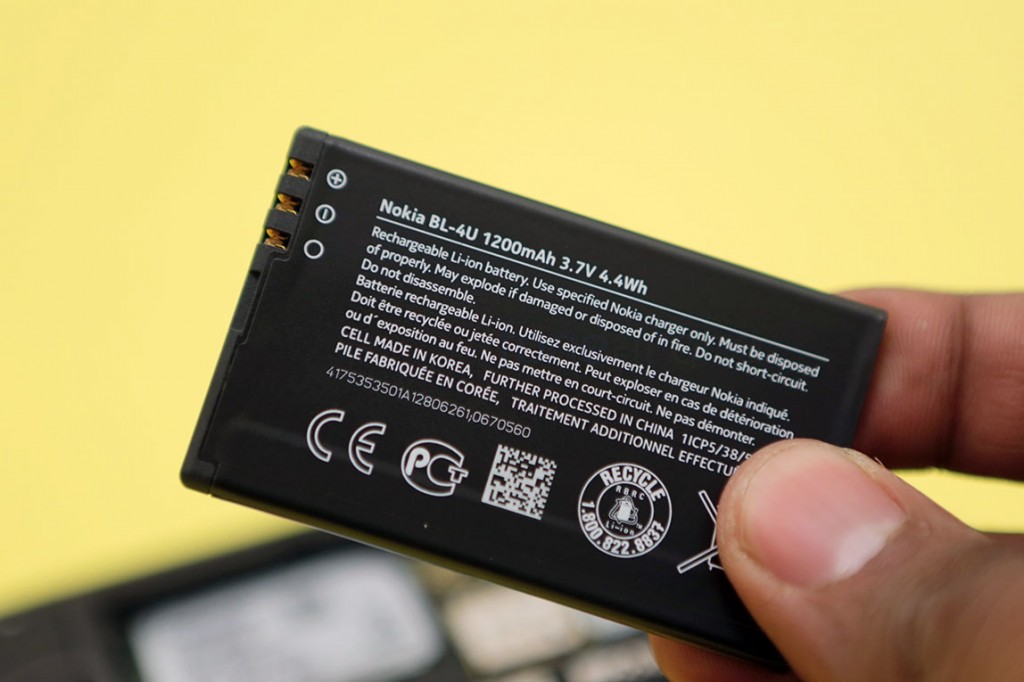 Powering the Asha 503 is the slightly bigger 1200 mAH battery rather than the smaller 1010 mAH unit usually seen on the other Asha devices. This extra capacity is presumably to compensate for the 3G modem.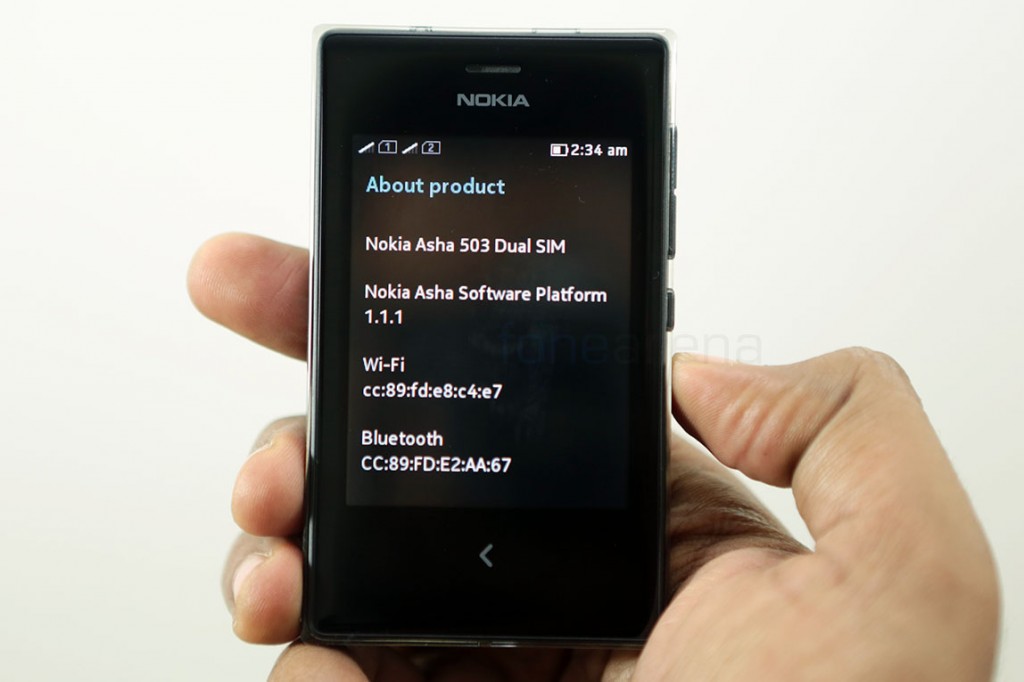 Running on the new Asha SW platform, the 503 comes with new features that enable Whatsapp and more privacy control over the fastlane. It is a constantly improving operating system and we hope to see more improvements soon. And that concludes our visual walkthrough of the Asha 503. We are working on the review to bring you more information about this device, until then, here are some more photos that offer a fuller look if the above ones are not enough.