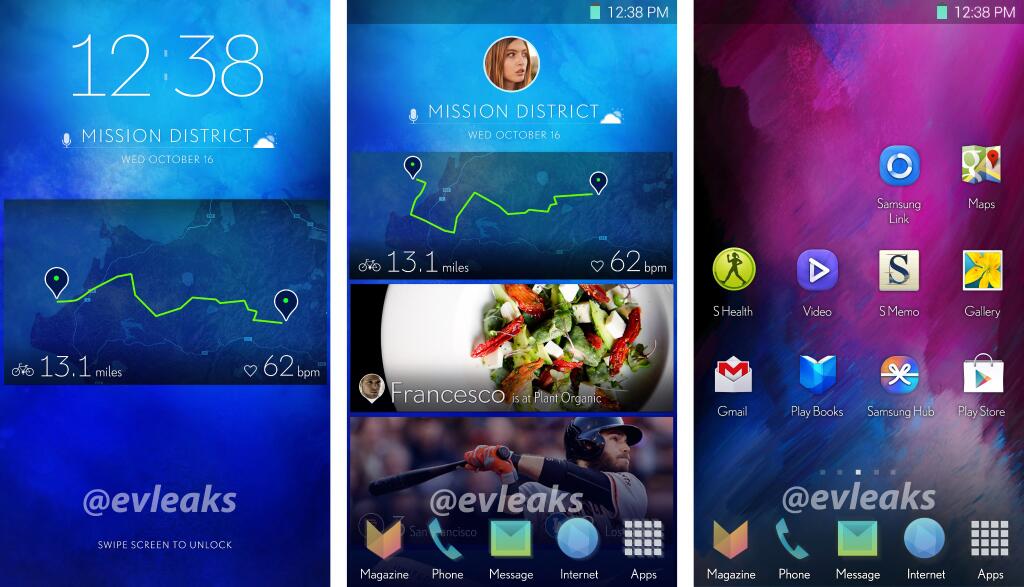 Samsung not only unveiled its new tablets yesterday, but also showcased a new Magazine UX for those devices, with panes and tiles reminding us of Flipboard and the Metro UI of Windows 8. Today, we are getting to see leaked images of, what is supposedly, the new Samsung TouchWiz UI for phones. Featuring stylish flat iconography and similar Magazine UX elements, the new TouchWiz, if real, seems like a step in the right direction. At least it is now heading to a place where the whole industry already is – Flat user interfaces. The typography also seems to have gotten a facelift too, but with just three screenshots, it is hard to tell which is which and how all of it will work like.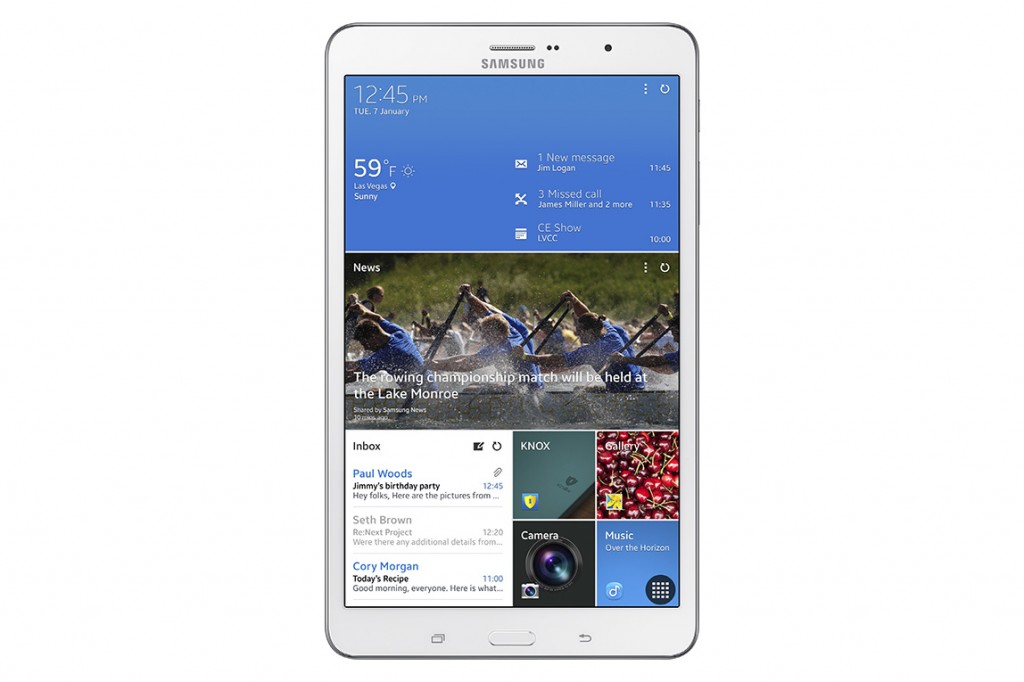 The TabPRO 8.4 pictured above was one of the first Android 4.4 KitKat devices from Samsung, along with the other three, to have launched in the market and they all come with the Magazine UX that you can see above. The same approach might be pursued for phones too, if the magazine icon on the leaked screenshots is to be believed. Some Samsung phones already have a magazine mode, which reveals itself with a swipe up from the bottom and we might as well see it go mainstream on all the phones and tablets in the future.
It's possible that the leaked UI is very much the next version of TouchWiz tailored with Android 4.4 KitKat underneath, so we might be seeing it on Samsung's newer range of devices, starting with the obvious Galaxy S5 flagship smartphone sometime later in the year.
Source evleaks