Viber, one of the popular VoIP applications, completes three years as of today. On its third birthday, Viber has announced the rollout of its latest feature – 'Viber Out'. Viber Out is Viber's answer to Skype's ability to call any mobile or landline number.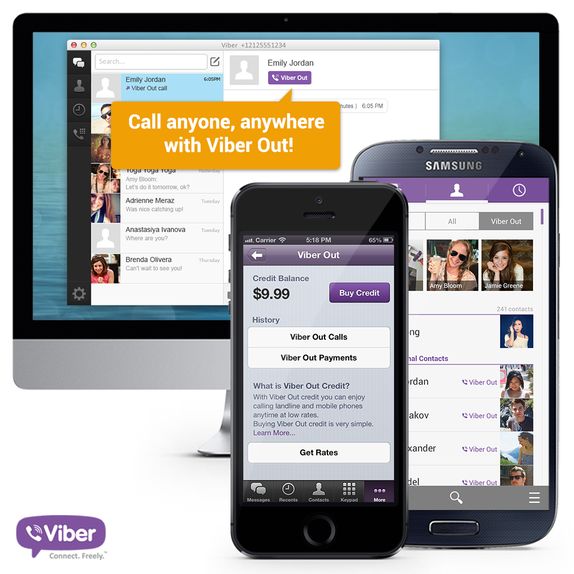 The latest version of Android and iOS app – Viber 4.1 brings along Viber Out. In addition to launching of Viber Out, Viber's third birthday is marked by the addition of new Sticker's to its Sticker Market. With the rollout of Viber Out, users can now make calls to any mobile or landline phone from their Android or iOS smartphone and also from their desktop. Clearly competing with Microsoft's Skype in the VoIP market, Viber claims to be considerably cheaper for voice calling. Credit for making calls to landline/mobile can be purchased via in-app purchase from an Android or iOS smartphone and also from the desktop version of Viber. According to Viber, a version of Windows Phone is currently under development and will be available soon.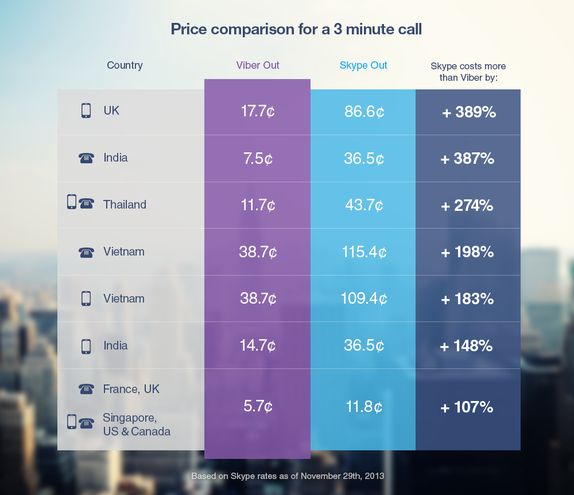 A small thing that will differentiate Viber from other services is that it will display the caller's number so that the recipient can easily recognize who is calling.
With the rollout of Viber Out, Viber now has two paid services – Viber Out and its Sticker Market.