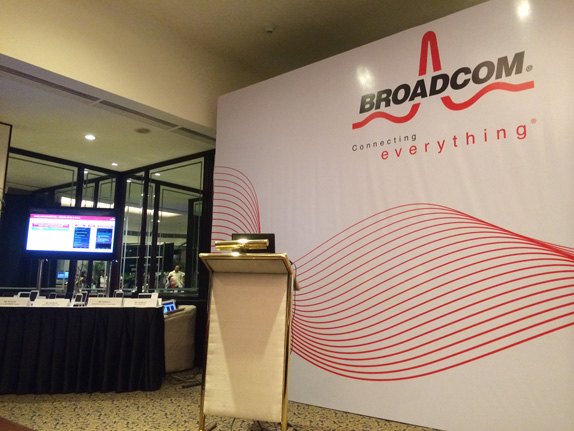 The mobile handset market today is pretty much dominated with phones powered by either a Qualcomm Snapdragon chipset or a MediaTek chipset. But there are certainly few other players as well.You might be aware of Samsung's Exynos chips and also Apple's own custom chips found on the iPhone and iPad. Then there are Nvidia & Intel too. Another player who is not very popular in the market at least in India is Broadcom. The company is finally talking and had invited us to a Mobility Roundtable in New Delhi few days back where I got to speak to several executives from the Irvine , California-based company. You might have heard about the Samsung Galaxy Grand Duos, which is one the most popular phones to be powered by a Broadcom BCM28155 chipset. Another device which was powered by the same chip was the Samsung Galaxy S2 Plus.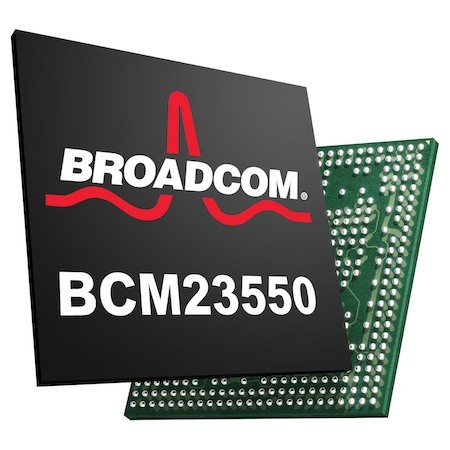 Recently Broadcom has teamed up with XOLO to launch the Q1000 Opus smartphone which is powered by the new BCM23550 quad-core chipset which is expected to bring a lot of features found only in high-end smartphones to devices priced at a more affordable segment.The company has entered into an agreement with several handset makers including XOLO , Samsung, Panasonic, Karbonn, Micromax to power their smartphones.
Smart On is an interesting feature enabled by Broadcom for emerging markets which allows the user to accept a call on the 2nd SIM during an active call on SIM1.For GPS , the company uses a combination of data received from GPS, GLONASS and QZSS for a quick lock even in a location where satellite signals are weak, like within a mall.
Shriraj Gaglani, Head of Global Business Development at Broadcom was optimistic about the growth in network traffic for mobile video content in India and sees video driving smartphone adoption in the country. The company is aiming to bring Miracast which is a wireless video playback technology to affordable smartphones with its latest quad-core chipset.
The company also sees huge potential for NFC and Bluetooth Low Energy especially in the wearable space.
The company is dominating the 802.11ac WiFi router market with most manufacturers going with Broadcom including Apple which uses a BCM4360 chip and Asus which uses a similar chip in the AC66U and AC68U 802.11ac routers. What is interesting is that a Samsung Galaxy S4 or HTC One powered by a Snapdragon SoC utilizes a BCM4335 chip for 802.11ac WiFi connectivity. The Samsung Galaxy Note 3 uses a new BCM4339 chip for WiFi 802.11 a/b/g/n/ac.
Broadcom is unlikely to go on a marketing blitzkrieg and send out a strong message about its product offerings , it is already providing various connectivity solutions for several device makers including Apple , Samsung and a several more.The company claims that 99.98% of all internet traffic touches a Broadcom chip somewhere in the whole scheme of things which is a bold claim. Would be interesting to see how Broadcom signs up more device makers to use its chips and how it competes with MediaTek.