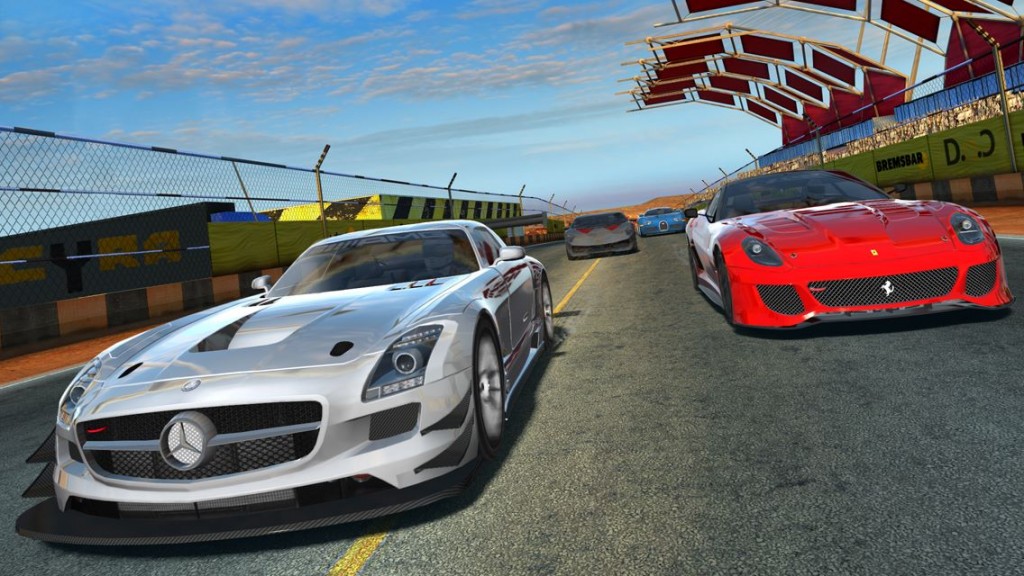 Gameloft's GT Racing sequel has been a long time coming. The franchise, starting with the GT Racing: Motor Academy, opened with impressive graphics and over 45 million downloads for its time, but looks like it's finally time to step up the ante. The sequel features better graphics and even more cars with official licenses. The game has been undergoing some intense beta testing in a couple of markets and a lot of changes have been made to accommodate fixes and even enhancements to the game. GT Racing 2 is all set to go live on the App Store and Google Play sometime around tomorrow noon, but what if you wanted early access to the game? What if you want to show off to your friends that you were one of the world's first to get your hands on this game? Well, we have just the right answer for you.
All you have to do is be the first one to comment on this post(GO! GO! GO!). Looks like we have another promo code to share, and this time, it's for the best comment on the blog. All you have to do is tell us which aspect of GT Racing 2 you like the most! Comment away!
Note: The contest will be open till 09:00 A.M IST tomorrow. We will be choosing the winner and sending the promo code right away, which would be 3 hours before the launch. All the best!
If you happen to be an iOS user, you win yourself a promo code, almost instantly. So what are you waiting for? Enter your comment right away for an exclusive look at GT Racing 2 on your iPhone or the iPad.
P.S: Sorry Android users, no promo codes for early access on Google Play 🙁
More info about the game:
Discover a superb collection of 67 cars from 35 manufacturers including Mercedes-Benz with 4 prestigious models:
– Mercedes-AMG SLK 55
– Mercedes-AMG SLS
– Mercedes-AMG SLS GT3
– Mercedes-Benz 300 SL Gullwing
Yes, they have a Mercedes partnership going on here, which makes things interesting. Here's the game's trailer, if you are interested –
httpv://www.youtube.com/watch?v=iRnk-HUYCNY
This is going to be a Free-to-play game on iOS and Android, much like the prequel, so getting early access seems fun, eh? Anyways, don't lose heart if you haven't been the first comment on this post, we also have a Sony Xperia Z1 giveaway going on till the 15th. If you are already an Asphalt gamer, you should take a look at that.
More screenshots of the game: