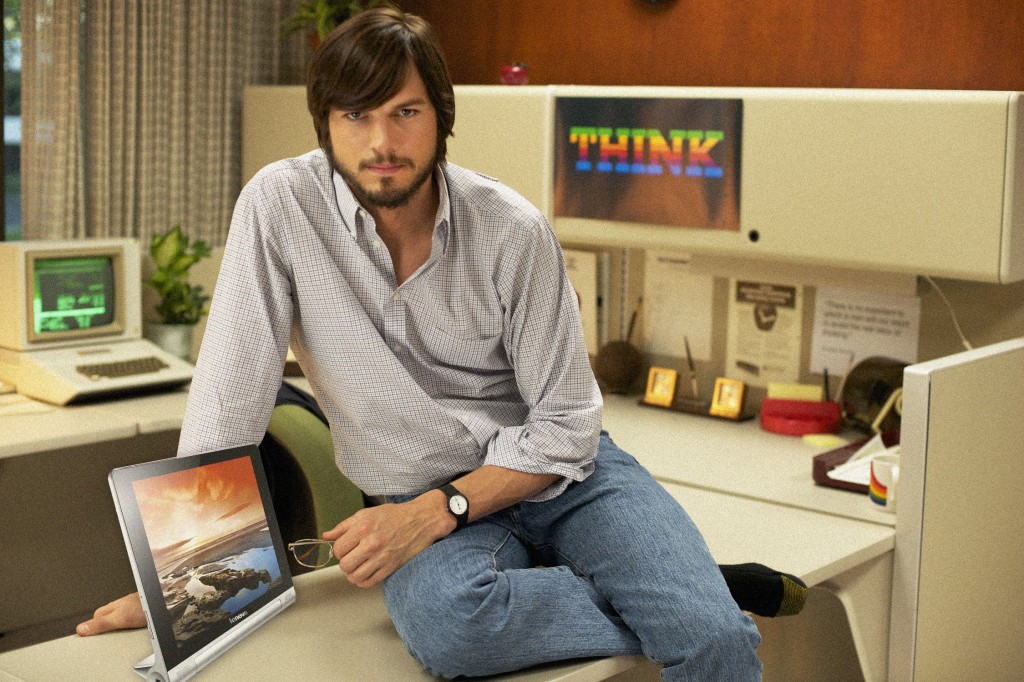 That 70s show, Jobs and Two and a Half Men star Ashton Kutcher has been hired by Lenovo as its new Product Engineer. While the job title might be reaching, Ashton's role in the Chinese company seems far more detailed than the other celebrity associations in the past have been. Lenovo is fresh off the announcements of its new 8 inch and 10 inch Yoga Android tablets, with a refreshing design and an affordable price point, and they actually did a live stream from YouTube Space LA with Ashton Kutcher playing host. There was a promo that played during the live stream which clearly wanted to showcase Kutcher's geek chops, which is not surprising, having known for being a tech investor.
From the Press Release, this seems to be the role Ashton will play in Lenovo –
In his new role as a Lenovo product engineer, Kutcher will work with the company's engineering teams around the world to develop and market the Yoga line of tablets by providing input and decision-making into design, specifications, software and usage scenarios.
If you watch the live stream below – (1:19 where Ashton appears) you will know how serious and different this association is. Of course, Lenovo will be tapping into the 15 million Twitter followers and his overall celebrity status, but the association, if it turns out more than what it looks, Lenovo might just have gained a consultant of sorts.
httpv://www.youtube.com/watch?v=JVp6qyMClrA
Meanwhile, the press release states that this is just a partnership on several accounts and details it as –
"Ashton Kutcher's authentic, creative appetite for technology and keen consumer insight combined with our innovation engine make this a very natural and powerful partnership," said David Roman, chief marketing officer, Lenovo. "This partnership goes beyond traditional bounds by deeply integrating him into our organization as a product engineer as we look at developing the next wave of products. As we continue to push into new PC Plus product areas and lead in multimode computing, Ashton will help us break new ground by challenging assumptions, bringing new perspective and contributing his technical expertise to Yoga Tablet and other devices."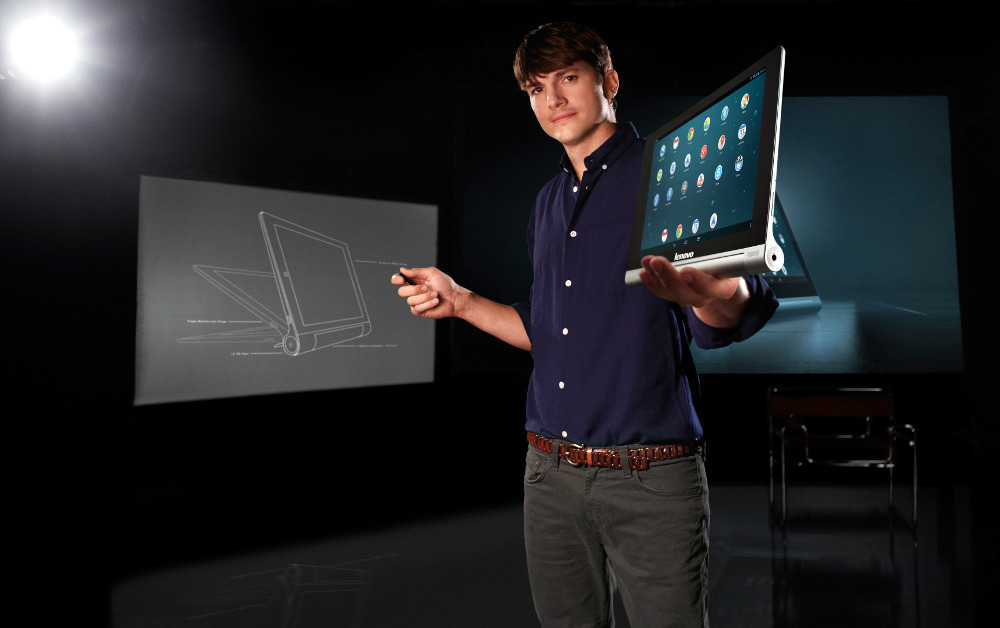 Make what you may of what is said, but this is something interesting from Lenovo, as the company plans to push forward with its various "Multi mode" devices. What do you think of this announcement? Let us know in the comments section below.