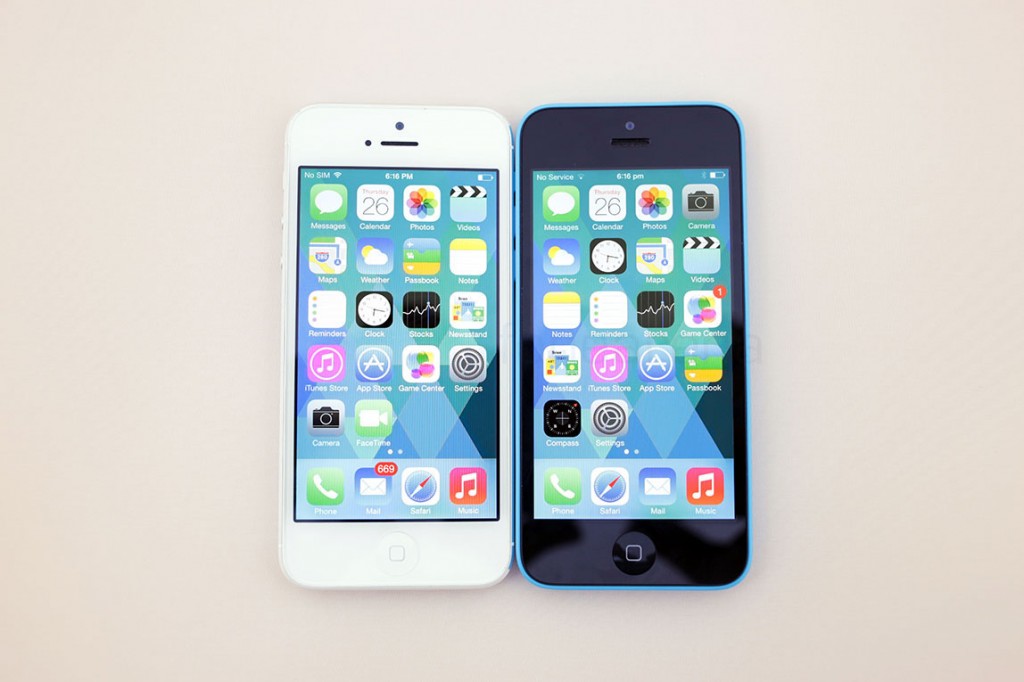 The Apple iPhone 5c(Check out the 360) in all its bluish glory landed in our labs for a quick unboxing and a photo gallery that we did earlier. While we covered a quick look at how it compares with the older and the very similar 5 in our unboxing video, lot of people were still asking for a deeper look at the comparison between them and here we are, with another video, detailing the same, now with all the details you need to know –
The major difference between the iPhone 5 and the 5c is apparent, it's the build. The 5 is made of gorgeous matte aluminium while the 5c is made of hard polycarbonate plastic.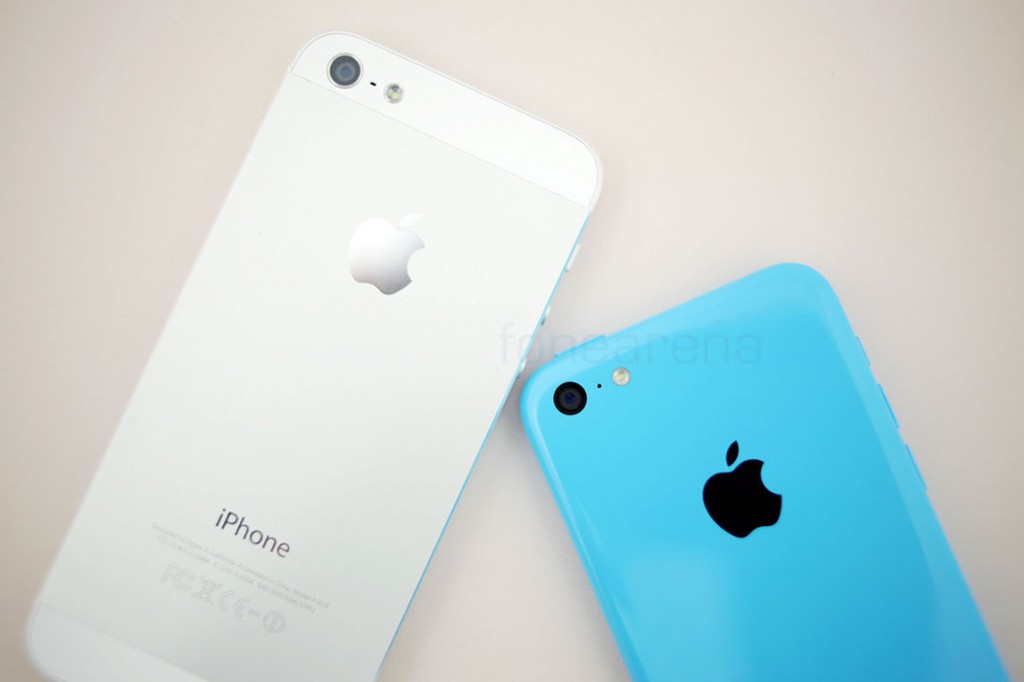 Immediately you'll notice the candy-like gloss on the iPhone 5c, which is a stark contrast from the icy cold metallic exterior on the iPhone 5.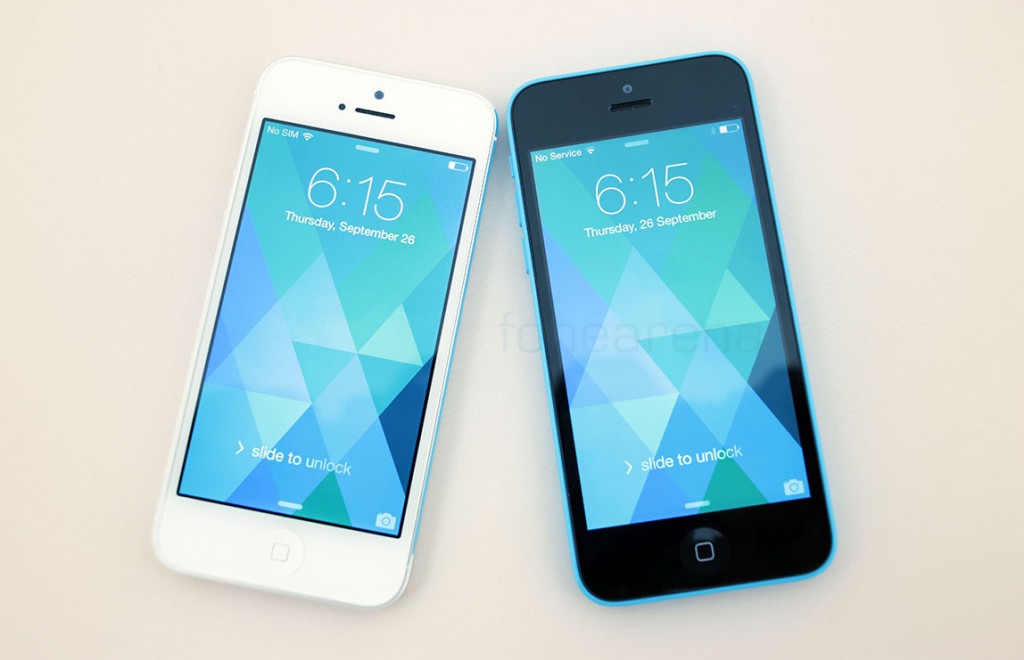 The phones are very slightly different in dimensions too!
iPhone 5 – 123.8mm tall, 7.6mm thick and 58.6mm wide
iPhone 5c – 124.4mm tall, 8.97mm thick, 59.2mm wide
There is a 0.6mm difference in height and width between the two with the 5c ending up being bulkier due to the different build. The 5c is also thicker at almost 9mm, when compared to the ridiculous 7.6mm thickness of the 5.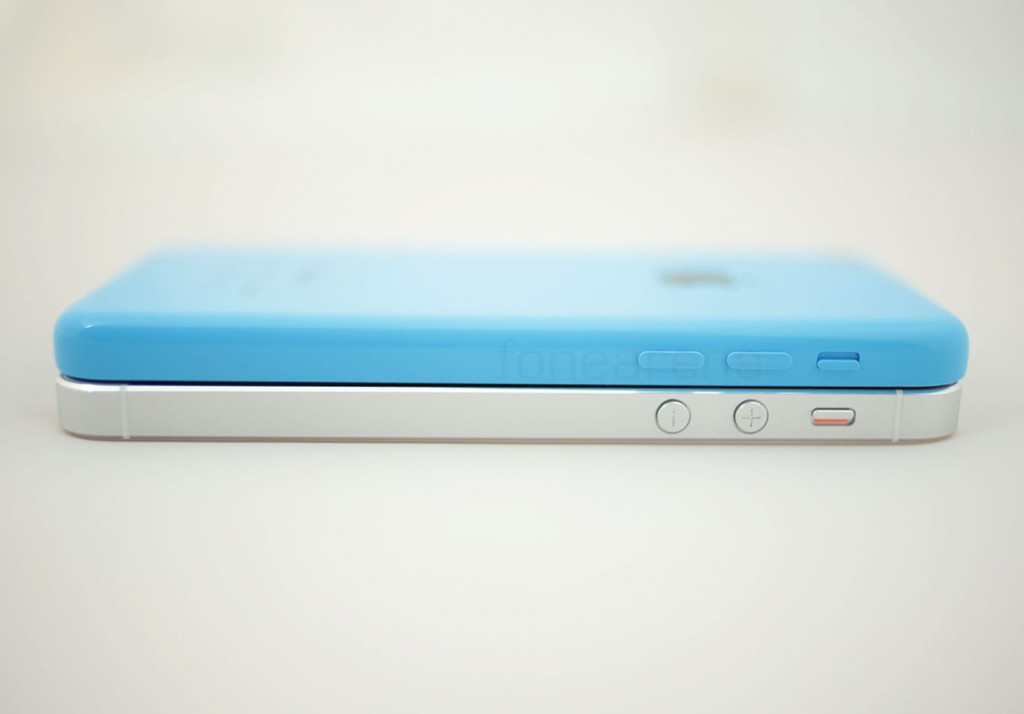 And as a consequence of the same, the weights are different too –
iPhone 5 – 112g
iPhone 5c – 132g
But the dimension level differences end there. The physical differences are even more subtle, for example, the bottom of the phones are slightly different due to the different builds –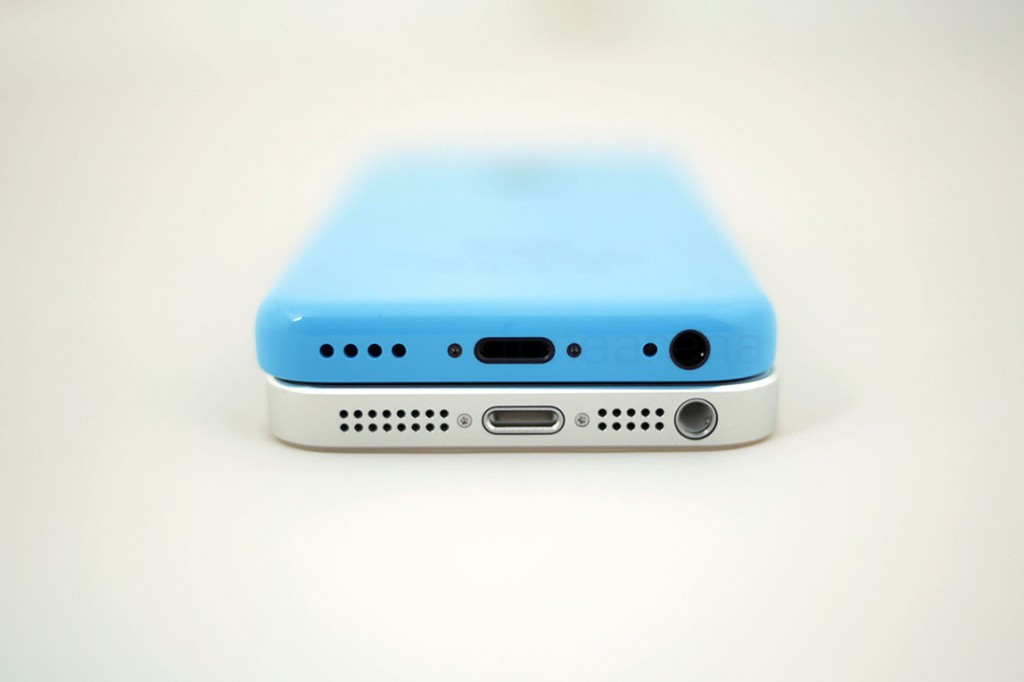 Another really subtle change is that Apple have chosen to use the new Helvetica Neue, to make it more streamlined with the OS, which uses the same font. Classy.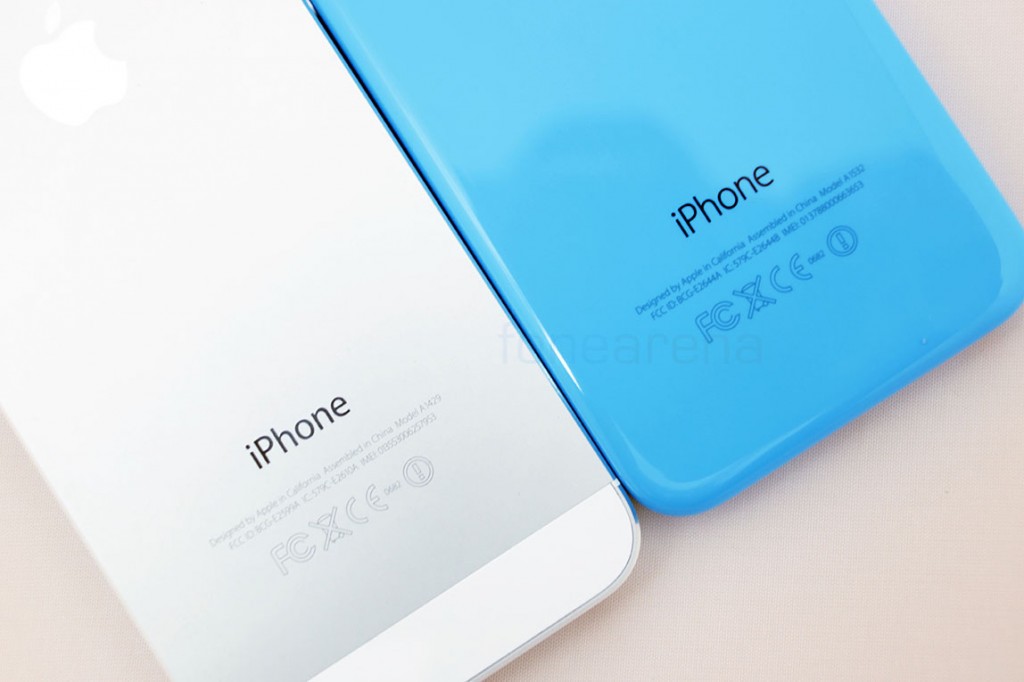 The internals are almost exactly the same too, which is not a surprise at all, but if Apple's official specs page is to be believed, they have actually increased the battery capacity of the 5c. The iPhone 5's major complaints revolved around battery life for the most part and looks like Apple have fixed it. Might this be the reason for that extra thickness? That aside, we are sure that there is nothing else to be told in terms of differences. So go ahead and watch the iPhone 5c side by side with the iPhone 5 and make your own decision based on the video above, where we address the most important purchase dilemma.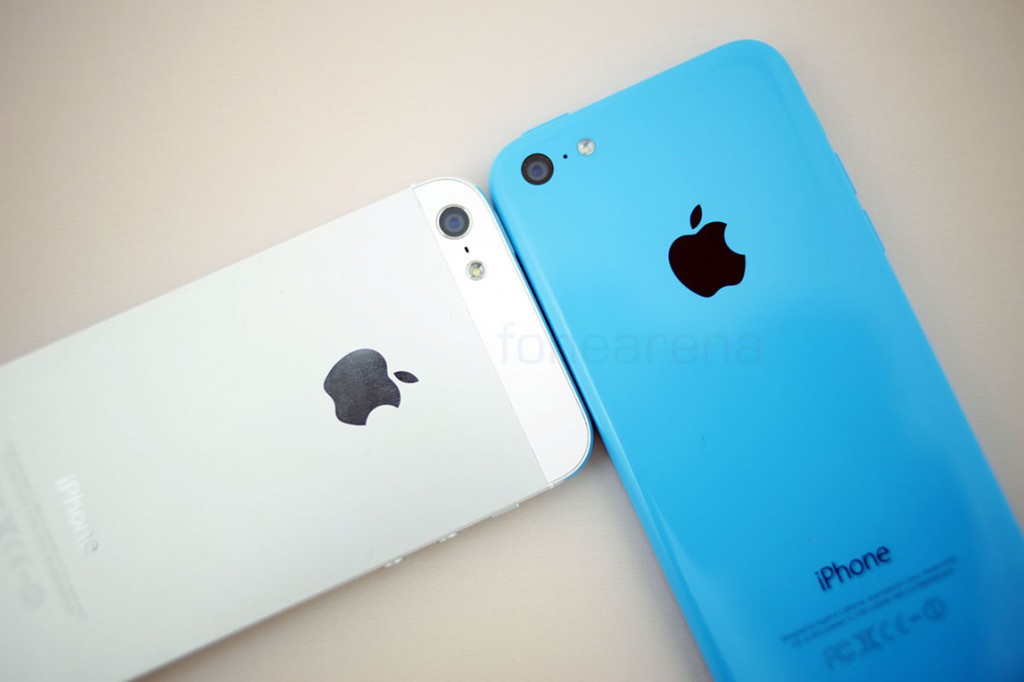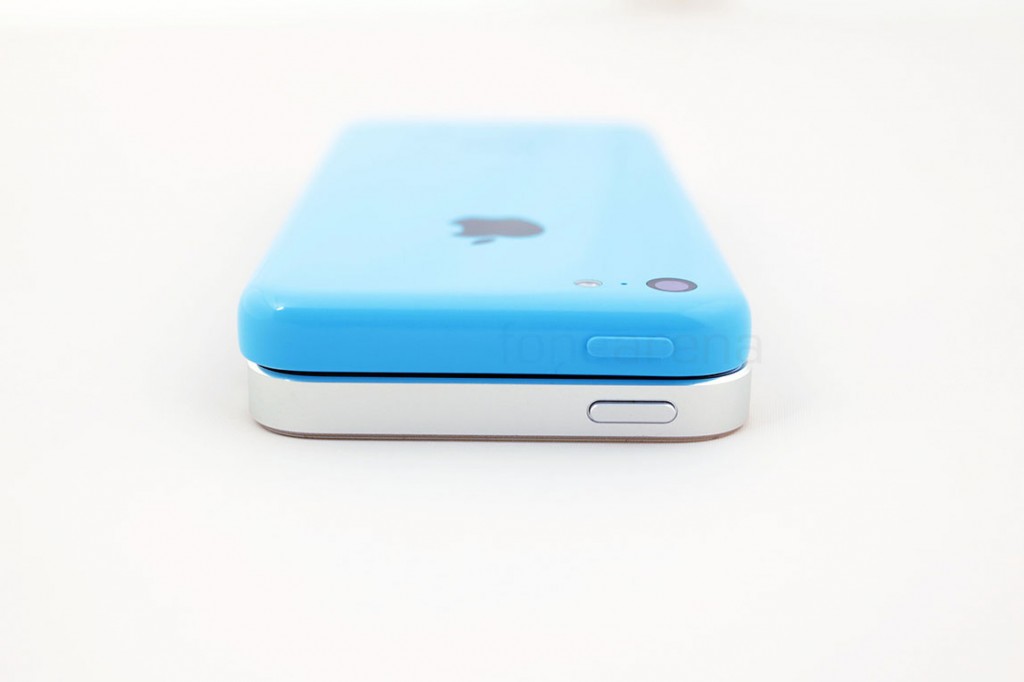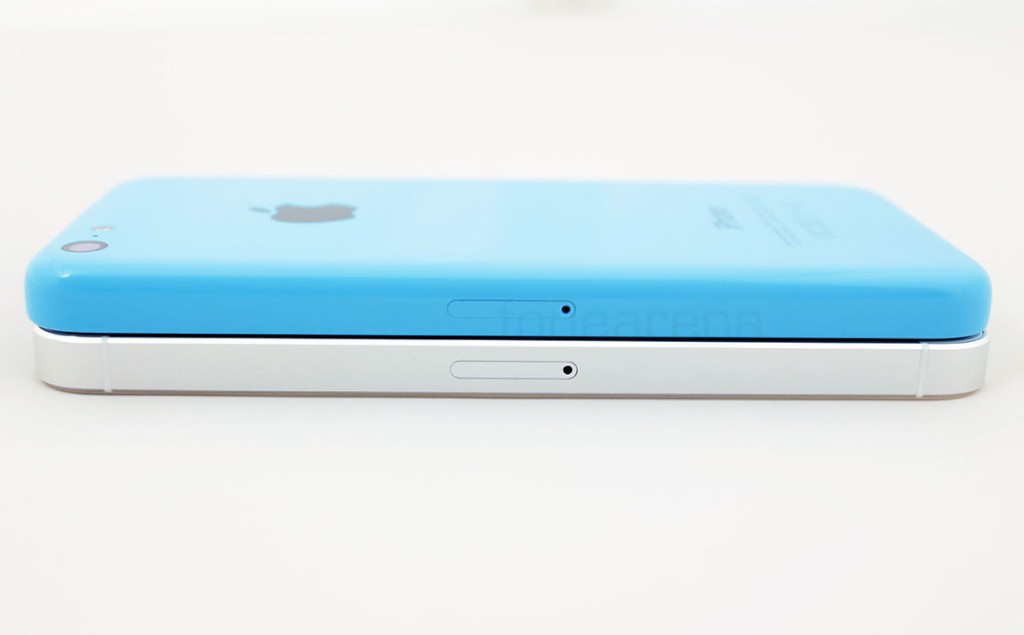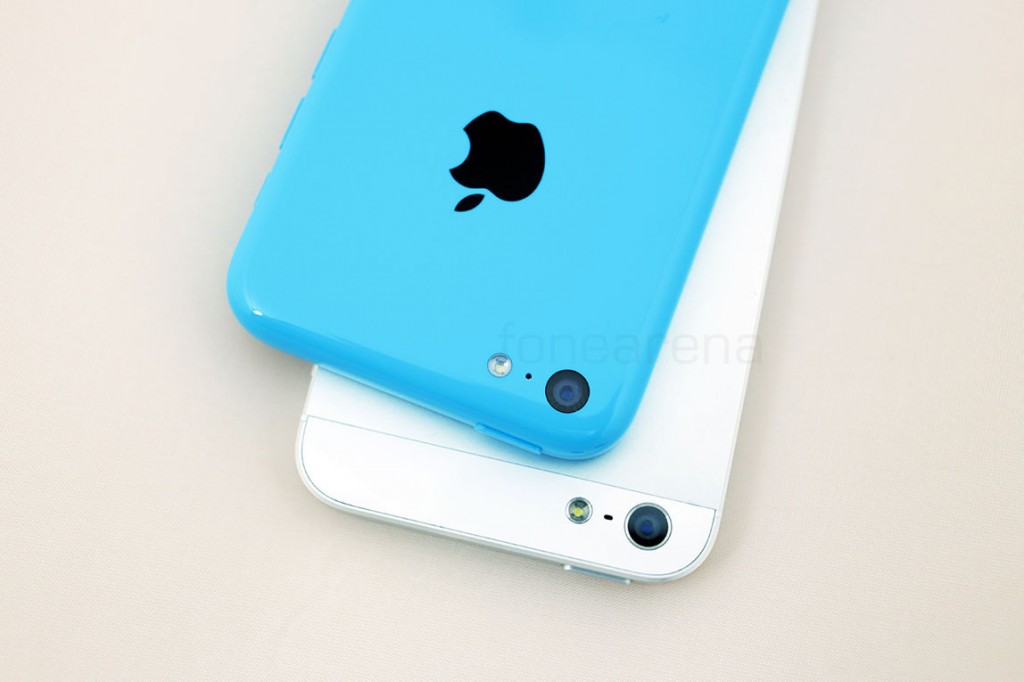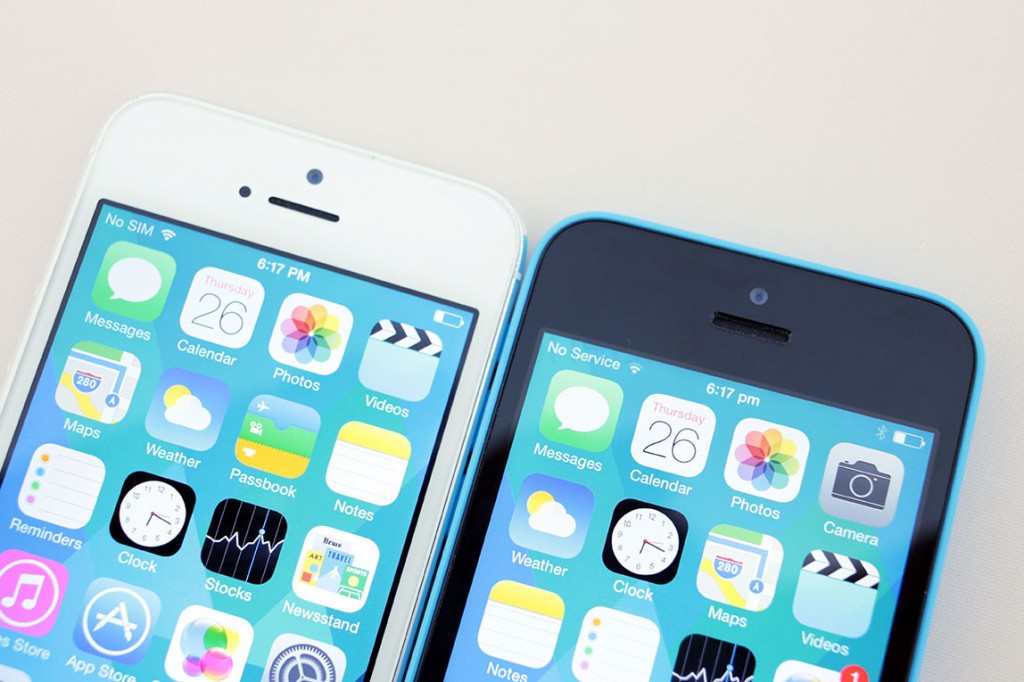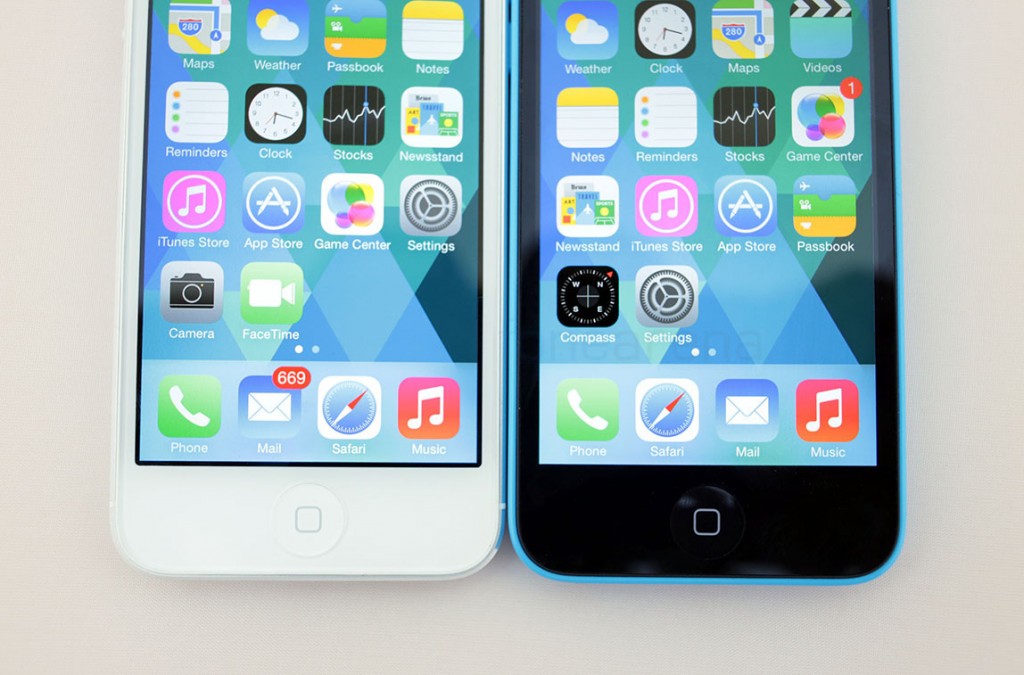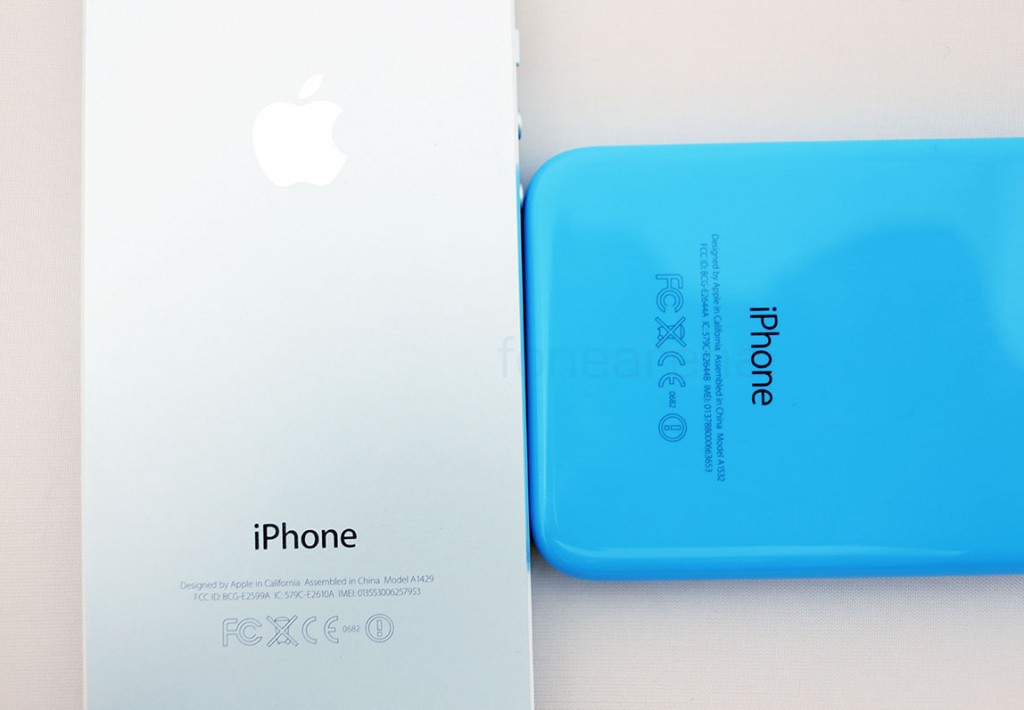 And that's about it for the side by side photos. Do check out the iPhone 5c doing it alone in our separate Blue edition gallery here. And of course, if you are interested to see what came with the iPhone 5c's box, you can check out our unboxing. We will be putting up our full review soon, so hang tight and stay tuned!