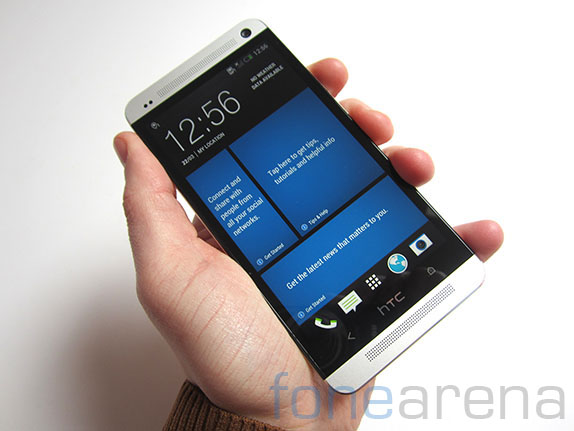 The HTC One might have launched way back in February but it still remains the flagship phone for the company, and with it being a flagship comes the responsibility of fast updates. We have seen the Android 4.2.2 update roll out first in Taiwan, in the month of July, and now we are seeing the latest Android 4.3 update roll out for the HTC One again, in Taiwan, starting today. Android 4.3 is still the latest version of the vastly popular operating system and considering that even the Nexus devices run on this version, HTC and other OEMs have made good time on the updates.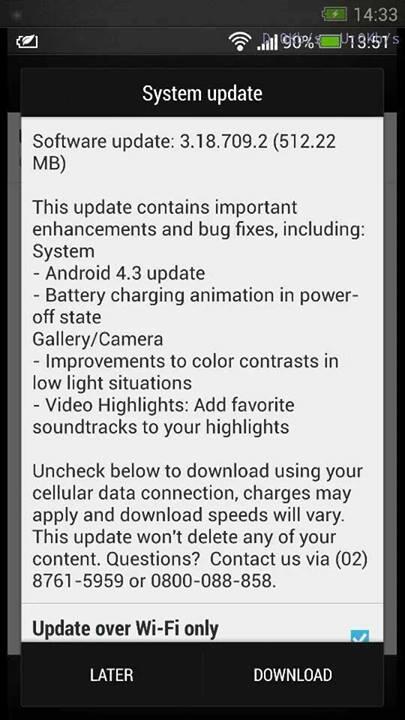 The above images comes to us via @Llabtoofer – who works for HTC as a developer. As you can see above, there are not a lot of changes with Android 4.3, which is not surprising considering the fact that the update is more of internal changes than external. The changelog from the above image in text –
Android 4.3 Update
Battery charging animation in Power off state
Gallery/Camera – Improvements to color contrasts in low light situations (much welcome)
Video Highlights – Add favorite soundtracks to the highlights
A small change, but rather keeping up with the times we'd say. The underlying changes in GPU handling should help the UI smoothen up a little bit and makes it on par with the Nexus devices for now, until Android 4.4 gets released that is. it will take a couple of weeks or a month to roll out to other countries, so keep checking your One for the update in the coming weeks and you might actually get it.